Can The Corvette C8 Break A 10-Second Quarter-Mile Time? – Miami Lakes Automall Chevrolet Can The Corvette C8 Break A 10-Second Quarter-Mile Time?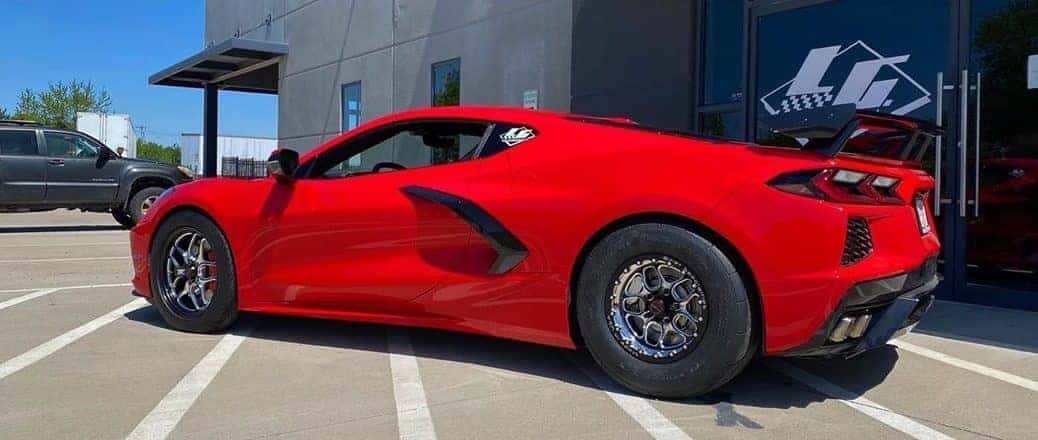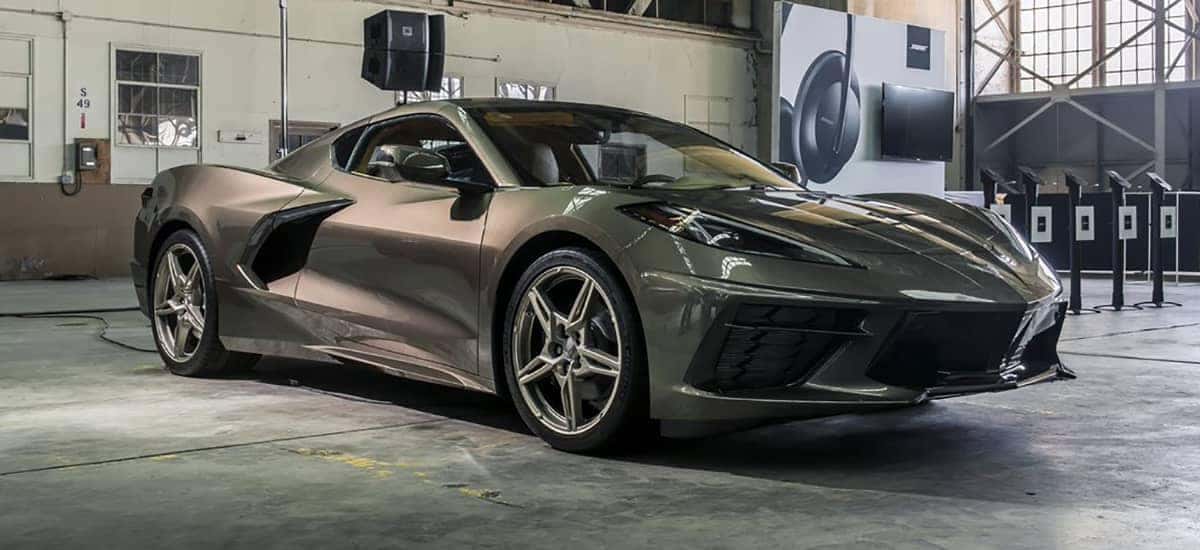 Photo Credit:LG Motorsport
Some diehard Chevrolet Corvette racing enthusiasts were skeptical about a mid-engine Corvette before its debut. For those that were committed to using their Corvette to fly down a drag strip, they can now opt to switch things up as one automotive specialist has done. Taking the 2020 Chevrolet Corvette, which is the first to feature a 15-inch wheel conversion, one Texan specialist team saw room for improvement. Let's break down the changes to the new "C8" that has perked the ears of many racing enthusiasts in the Chevrolet community. Can the 2020 Corvette improve its time to go under 10 seconds on the strip?
How to Improve the Corvette For Drag Races
The thought behind changing up the all-new 2020 Chevrolet Corvette is not taken lightly. With the first move, a change was made to see the 15-inch wheels being moved and pushed back to ride on the rear axle. This allows for the considerably more generous tire sidewall to help provide traction for that all-important jump once a drag race starts. Note that the Chevy wheels come with a beadlock feature. For those who are used to drag racing, they are used to rubber being burned, but this move should help keep the rubber from burning fast. This move was supplied by Mickey Thompson. Anything to help tires keep rubber longer is a good thing. At least, that is the hope by this automotive specialist.
With the larger wheels added to the front, there will be more help to not only preserve a great start, but there is a chance to save the tires from burning out faster. The thicker 18-inch tires are built with a narrow form, as these skinnier tires generate less friction as the machine flies down the drag strip.
How to Make the C8 Fly Down the Strip
Many Drag Pack options have been compiled to improve the speed of the Corvette when racing them. Some have even involved 18-inch wheels on all four corners, but this mix of 18-inch and 15-inch tires converging is a first. Of course, this meant extra mods, since the smaller wheels required different brakes, along with added suspension work. The work was finished by Texan specialist LG Motorsport. Their work on the 2020 Chevrolet Corvette is unique and impressive. They also took the extra step to render the vehicle with stronger axles as the extra-sticky hardware increases stress on the drivetrain, so this modification works to help relieve that pressure.
Not Everything Needed Modifications
In order to push the 2020 Corvette on a drag strip, no changes were needed to improve the 6.2-Liter V8 powertrain. However, the Corvette is not different from any vehicle that races and just like a vehicle in any Fast and the Furious movie, LG Motorsport added a nitrous setup. While numerous developers have included power adders to the LT2 motor of the C8, LG Motorsport has not changed the factory ECU . Looking to break the record for the fastest C8 Corvette in the quarter-mile is a task that has competition as the time has recently been improved upon. The fastest time ever recorded is just 10.495s at a ridiculously fast speed of 130.89 mph. Not quite under 10-seconds but this might happen someday with more modifications. We're sure all this talk about drag racing in a Corvette gives our readers the need for speed.
Check With Miami Lakes Automall To Drive Your Own Chevrolet Corvette
The perks of owning a 2020 Chevrolet Corvette are endless! We are here to help at Miami Lakes Automall, even during these unprecedented times we can still help drivers get into new vehicles, just look at our new vehicle inventory or view our quality pre-owned vehicles . We can even appraise your current vehicle online or bring it back to life like new with an online service appointment to our service center. Allow our professional techs to get started on all repairs or maintenance work.
We're always here to help with any financial help, needs or suggestions to help make paying for a vehicle easier. Reach out to us and see what we can do for you now at Miami Lakes Automall !
Previous Post What You Need To Know About Charging A Chevy Volt Next Post The Chevrolet Company Plays An Unintentional Game of "Peekaboo" With The Leak of The General Motors Document