Sneak Peak of 2020 Chevrolet Silverado HD – Miami Lakes Automall Chevrolet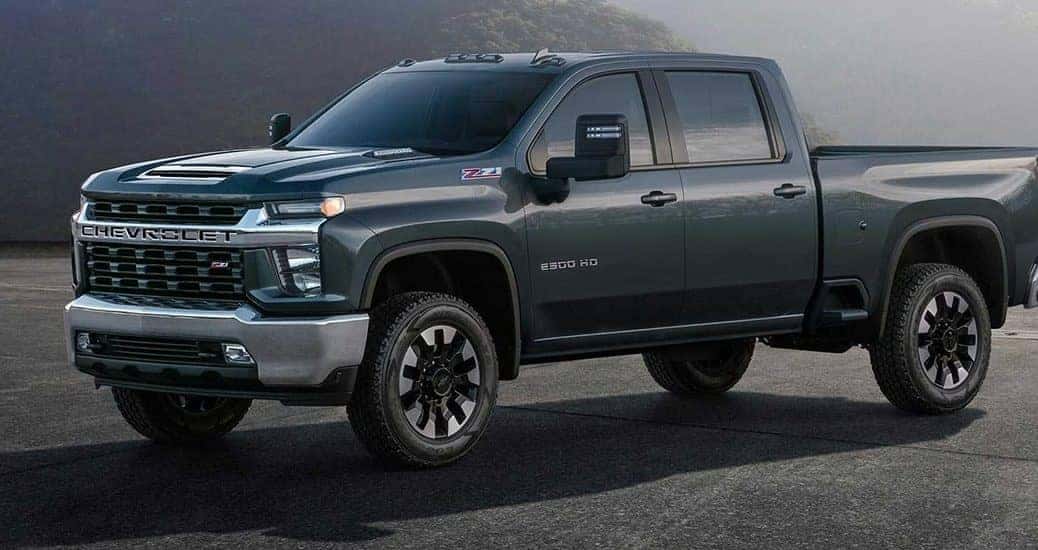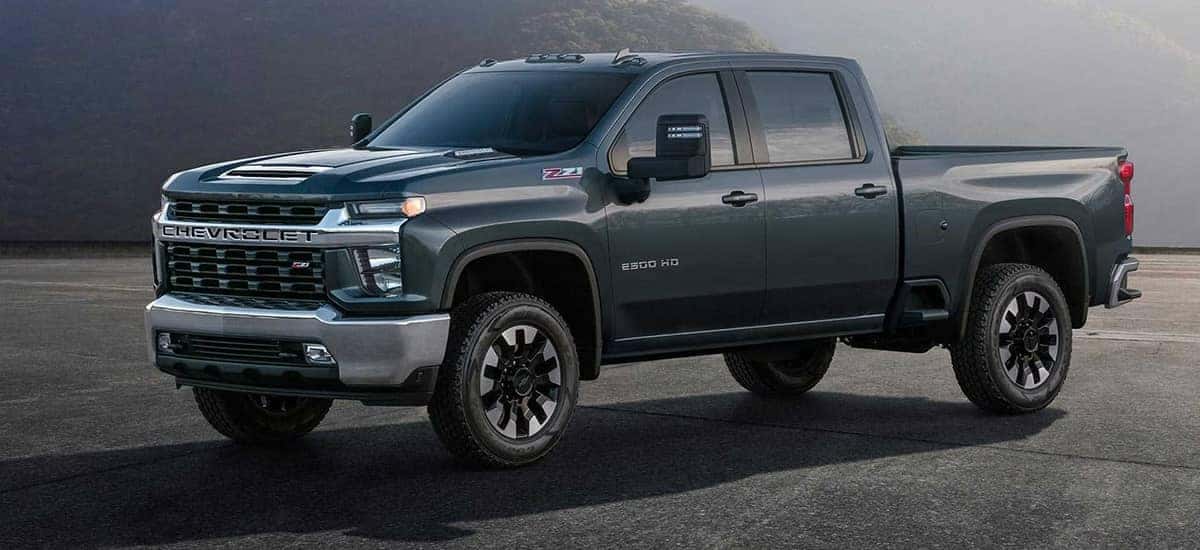 Photo credit: Chevrolet
Chevrolet is getting closer to revealing their latest pickup. News about this Silverado HD has been coming out bit by bit, but Chevrolet has not given very many details about this upcoming phenomenon. One thing is for sure, there's going to be a lot of drivers clamoring to drive this all-new Silverado when it arrives. The pickup looks large and lives up to the HD "Heavy-Duty" moniker. The 2020 Silverado HD includes a Duramax turbo diesel V8 engine that gains a new 10-speed automatic gearbox, a new gasoline engine with direct injection and a wider, roomy cabin is also expected for this product.
What Else To Expect
Chevrolet has spent a lot of time and effort strengthening and redefining their brand. While many automakers have tried, few have walked away with something as strong and menacing as what the new 2020 Chevrolet Silverado HD looks like. The 2020 Silverado HD stands out thanks to an enormous front grille, boldly displaying the Chevrolet bowtie. The chiseled hood features a detailed, chrome-trimmed design and all expectations are this Silverado will contain plenty of power and towing capacity.
"We set out to make a statement with the 2020 Silverado HD and wanted to visually capture the power and capability of the truck. The result is a truck that looks like a piece of heavy machinery with modern, chiseled finishes and customer-focused details," said Brian Izard, the pickup's lead exterior designer.
Additional Details on the 2020 Silverado HD
There's no real evidence aside from spy shots of the interior for this upcoming powerhouse pickup. Chevrolet doesn't provide photos of the interior, but spy photos offer a glimpse inside of the 2020 Silverado HD. The center stack contains an infotainment display at the top and huge HVAC vents next to it. There will be an additional three inches of legroom in the second row of crew cab models so those in the back of the pickup will enjoy more space and comfort.
There will also be changes to the powertrain options. There will be a new gasoline engine with direct injection, but Chevy won't provide any further details about it yet. We do know there's a whole lot of sheet metal for most of the body and this will help make the 2020 Silverado HD different than in years past with its wider grille and dominating appearance. In addition, the 2020 Silverado HD will most likely carry the existing Duramax turbodiesel V8 and receive a new 10-speed automatic gearbox. The upgrades will provide "significant increases in towing and payload capabilities," according to Izard.
The 2020 Silverado HD is on its way, however, the current Chevrolet pickups are popular and award-winning. Voted Truck of the Year by the fans on AutoGuide.com, the 2019 Silverado 1500 has won many over. We'd like to help you check out the latest collection of Chevrolet pickups at Miami Lakes Automall today!
Chevrolet Awaits You
Come to us to test-drive the all-new 2019 Chevrolet Silverado ? Our professional sales staff will help go over any of the questions you have before you make your choice. Our lineup of new vehicles and high-quality pre-owned vehicles is second to none at Miami Lakes Automall . We're excited to help our customers with any buying, leasing or selling needs today.
We also carry over 400 pre-owned vehicles that you might not believe are truly pre-owned. Miami Lakes Automall has everything you'd want in a dealership. We look forward to providing you that wonderful car buying experience you're hoping for. Come by for a test drive today and we'll see you soon!
Previous Post Chevrolet Corvette ZR1 LT5 Crate Engine Is Ready For Customers Next Post Chevrolet Shifts Focus to Electric Vehicles