Silverado Stays True To Its Name – Miami Lakes Automall Chevrolet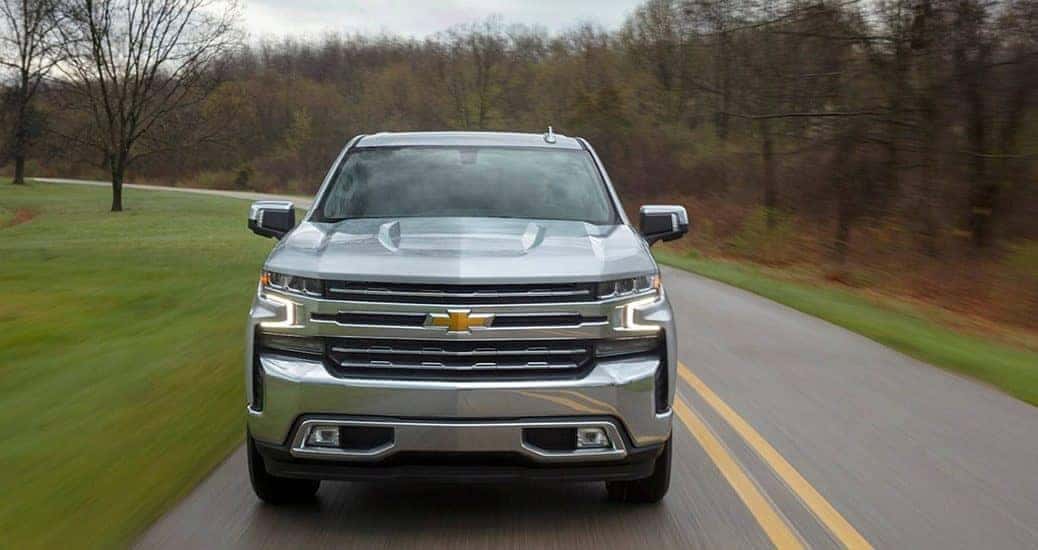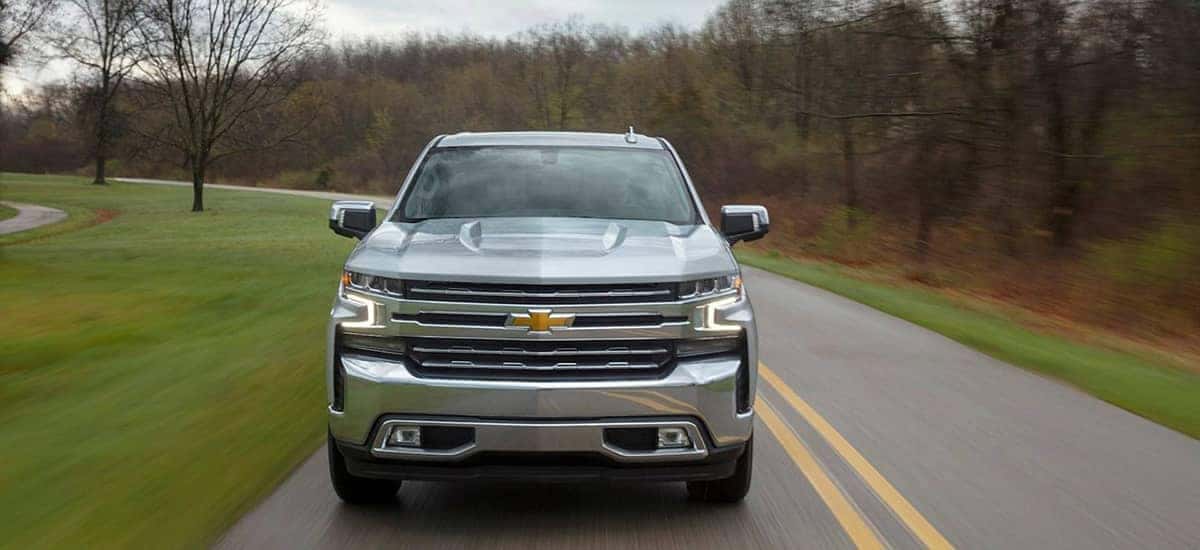 Photo credit: Chevrolet
The Chevrolet Silverado finished 2018 with very similar numbers to 2017. This success happened despite rival brands Ford and Ram introducing all-new generation pickup variations. The Silverado sold 585,581 vehicles, more than 49,00 more vehicles than the rival Ram trucks over the course of 2018. A large reason for the sustained success came on the strength of the new Durabed truck bed produced by Chevrolet. A high-strength steel bed that was larger by 10 cubic feet from the previous model and included Best-in-class cargo volume, box length, and box depth. A stronger hauling experience for customers was matched by an improved interior.
Chevy Giving What Customers Want
Across the industry, the latest wave of pickup trucks hitting the market included a focus on increased levels of comfort for drivers; Chevrolet kept up with those demands. A wide range of choices begins with the least expensive base model, the 2019 Chevrolet Silverado 1500 Work Truck begins at $29,795 MSRP (plus destination fee). Drivers would want power from their pickup, but not settle for a lackluster interior for superior power. For customers that want the most out of their pickups, they would opt for the 2019 Chevrolet Silverado 1500 High Country.
Drivers in 2018 fell in love with the High Country interior appointed with leather upholstery, a large 8.0-inch touchscreen with navigation, ventilated and heated front seats and heated rear seats for passengers. Modern technology surrounds the interior from wireless charging to multiple USB ports for the driver and passengers to use. Many made the 2019 Silverado High Country their own and didn't have to pay a huge premium to get the best Silverado on the market. The crew cab trim for the High Country starts at $57,795 MSRP (plus destination fee).
Where The 2019 Silverado Stands
The 2019 Silverado placed in the pickup Olympics. Even with the competition being fierce, Chevrolet knew they had a good product on their hands and 2019 looks to be an even more impressive year for Chevy. Americans have a growing obsession with the full-size pickup truck segment and the Silverado is one of the reasons why.
"The Silverado has been making a slow transition to the 2019 model year. Once full production gets online in the starting months of 2019, will get a better idea of the Silverado's market presence," said Jeremy Acevedo, data strategist at Edmunds.
What To Expect In A Chevy
Chevrolet owners can expect great value and durability; the latest technology, well-engineered vehicles and recognition from top automotive sources. Interested buyers will be happy with the latest Chevrolet Silverado and its strong powertrain options. The 5.3-Liter V8 eight-speed automatic and 6.2-Liter V8 with 10-speed automatic transmission both offer more than a 5 percent improvement in city fuel economy, now hitting 17 city MPG. The highway miles per gallon has gotten better as well, getting drivers up to 23 mpg for the 2019 Silverado. Models with the four-wheel drive and 6.2-Liter V8 gain an impressive fuel economy of 16 city and 20 highway MPG. The latest Chevy trucks were successful in 2018 and look to have another fantastic year in 2019.
Test Drive Chevrolet With Us
We have many options to help our customers drive the all-new 2019 Chevy Silverado . We welcome you to test-drive with us and experience all the technology and comfort offered in the Silverado. Our professional team is ready to assist you with any selling, buying, leasing or trade-in offers.
Visit even if you didn't buy from us and allow our friendly service team to help out. Located at 16600 NW 57th Ave in Miami Lakes, Florida. Our Chrysler, Dodge, Jeep, and Ram sales and service departments are open seven days a week to help our customers. Come to Miami Lakes Automall now to start your Chevrolet journey!
Previous Post Relive Chevrolet's Greatest 2018 Additions Next Post 2020 Chevrolet Silverado HD is Ready To Please Everyone