Is The 2022 Chevy Bolt EV a Good Daily Commuter? – Miami Lakes Automall Chevrolet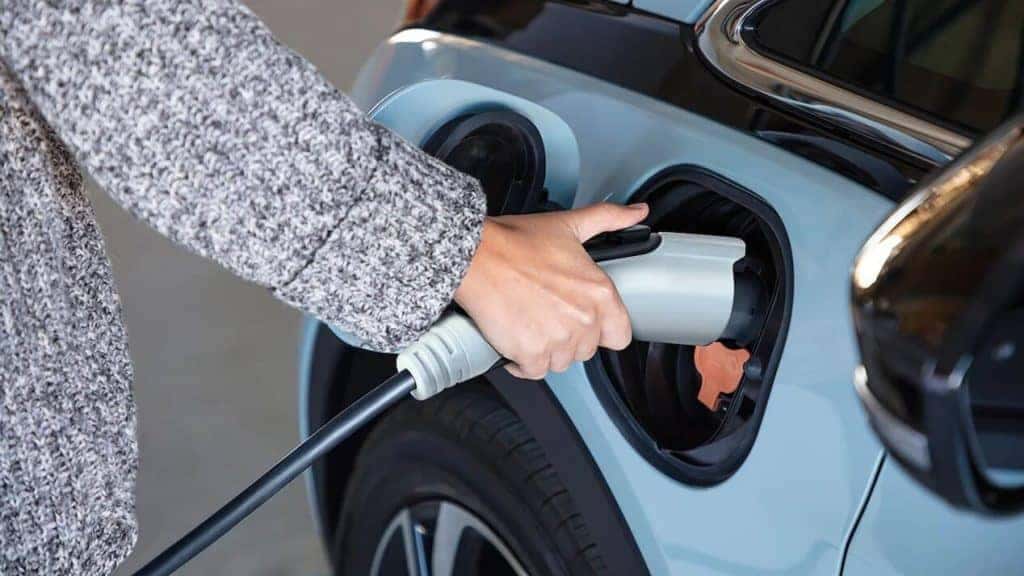 The 2022 Chevy Bolt EV recently received new styling both inside and out. The electric hatchback has since seen a revival spurring Chevrolet to increase production. Affordable and practical, the Chevy Bolt EV continues to be a top contender within the EV segment. As of late, Chevrolet has been working on new EVs like the 2024 Chevy Silverado EV and the 2026 Chevy Colorado EV . While these are expected to offer impressive capability and performance, the Chevy Bolt EV is a good introduction to EVs. While not as powerful as the upcoming Silverado and Colorado EV, the Bolt serves those looking for a capable alternative to combustion engine vehicles. As such, we thought we'd look at the electric hatchback and see whether it would make a good choice for the everyday commuter.
How Well Does The 2022 Chevy Bolt EV Perform?
The 2022 Chevy Bolt EV comes equipped with a single electric motor capable of 200 horsepower and 266 lb-ft of torque. This motor sends power to the front wheels and provides the hatchback with good acceleration. The Chevy Bolt can hit 0-60 mph in just 6.5 seconds and offers owners a quick response time. The electric hatchback also has one-pedal driving, which increases regenerative braking. This allows drivers to speed up and slow down using only the accelerator pedal instead of the brakes. All in all, the 2022 Bolt EV offers a dynamic driving experience.
The 2022 Bolt EV offers 259 miles of battery range in range and charging capability. For charging, the Bolt EV comes with a dual-level charging cord that can plug into both level 1 and level 2 outlets. The Bolt has maximum level 2 charging, which has been increased to 11 kW. With a DC fast charger, owners can see 100 miles of range added every 30 minutes. If not, the electric hatchback will typically see a full charge in seven hours. While owners must ensure they get a whole night's charge, the Bolt EV adds about 2.57 miles of range every minute it charges. To hit 80 percent from 0 will usually take a little more than 2 hours.
One thing that Chevy Bolt owners should consider is that a range of factors can affect battery range. While the Bolt offers 259 miles of range, depending on the weather conditions and driving style, this can increase to 270 miles. Factors like power delivery from the charging equipment used, battery temperature, and the length of commute can affect battery range. While near-perfect conditions are unlikely, the 2022 Chevy Bolt EV is an excellent introduction to EVs. Starting at an MSRP of $31,500 (plus destination fee), the Bolt EV is an optimal choice for those wanting a capable and versatile daily commuter.
Come Test Drive a Brand-New Chevy at Miami Lakes Automall!
Are you excited about getting a new Chevy Bolt ? So are we! At * Miami Lakes Automall *, we're more than excited to help our customers find what they're looking for. Check out our new vehicle inventory or browse our quality pre-owned vehicles . We offer suggestions like auto financing to help make paying for a vehicle easier.
If you're in need of service, schedule an online service appointment with our expert technicians. Allow our professional techs to get started on all repairs or maintenance work. Stop by today and see what we can do for you right now.
Photo Credit: Chevrolet
Previous Post The Scoop On The Chevrolet Colorado ZR2 Bison And GMC Canyon AT4X AEV Edition Next Post The 2024 Chevrolet Blazer Soldiers On As It Sells Out