The 2024 Chevrolet Blazer Soldiers On As It Sells Out – Miami Lakes Automall Chevrolet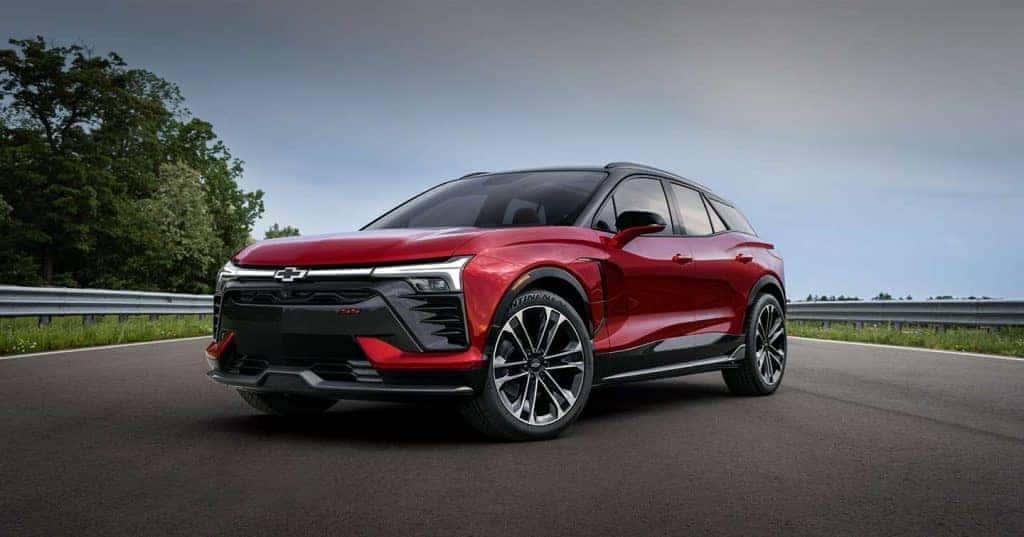 It was in 1969 that Chevrolet introduced its dynamic Blazer SUV (originally the K5 Blazer). Since then, it's been one of the fan favorites among families and mid-size vehicle enthusiasts everywhere. With the automaker making moves on its 2024 model year, there are plenty of reasons worth getting excited about this car icon and newly revamped electric.
Dynamic Specifications
The Blazer EV is arriving in three trims this time: 1LT, 2LT, and RS. This SUV will be made accessible during the summer of 2024, followed by a forceful SS version later. The SS model can speed up to 0-60 mph in under four seconds, with the engine producing 557 horsepower with 648 lb-ft of torque using dual electric motors. Meanwhile, base models will have a single motor with up to 300 horsepower.
Standard features on all 2024 Blazer EVs involve the brand's Safety Assist package, which encompasses automatic emergency braking, front pedestrian braking, lane-keep assistance with lane departure warnings, forward collision alerts, following distance assistance and indicator, and intelligent high beams.
These safety technologies are not only implemented in regular passenger vehicles. Still, they have also made their way into law enforcement vehicles for 2024 models, including various modifications to the SS trim level, like skid plates, police-rated tires, and additional racks and supports.
Intriguing Features
The 2024 Chevy Blazer EV has a starting price of $44,995 (plus destination fee) for the base 1LT front-wheel-drive (FWD) model. Then, the 2LT goes for $47,595 (plus the destination fee) and can be had in either FWD or all-wheel-drive (AWD). At the same time, the Blazer EV RS will go for $51,995 (plus destination fee) and will be available in any configuration, whether FWD or rear-wheel-drive (RWD) or AWD. Likely the most favored and forceful iteration, the SS is priced at $65,995 (plus the destination fee). Despite the trim, buyers will be granted a standard 8-year or 100,000-mile battery warranty. There is also an optional Regen on Demand system and One Pedal Driving, allowing the car the regenerate some kinetic energy back into the battery to extend the overall range.
With a serious history in the automotive industry with all of its glory and familiarity with Chevy fans, the Blazer EV is progressing into electrics and the rise of stricter emission regulations; this is the perfect time to do it. It appears this vehicle is a hit with the public, as it has already prompted the company to shut down reservations not long after it was made possible to prepare for a purchase. We expect that the remaining models will also disappear at a swift pace if the company opens the booker near the production time. With a mighty SS option, generous range, a reliable car maker, and top-notch design, it isn't a surprise that the 2024 Chevrolet Blazer EV has already sold out.
Miami Lakes Chevrolet
When purchasing the 2024 Chevrolet Blazer EV, be sure to do it at Miami Lakes Automall . We sell a wide range of vehicles from the brand, ranging in several different shapes and sizes. Those interested in purchasing this vehicle or any other model from the brand can do so by viewing our online new car inventory on our dealership website.
If you find something that suits your particular needs or interests, feel free to chat with one of our representatives for more information and assistance.
Photo Source/Copyright: Chevrolet Pressroom
Previous Post Is The 2022 Chevy Bolt EV a Good Daily Commuter? Next Post The 2023 Chevy Colorado Vs The 2023 Toyota Tacoma, Which Wins Out?