Chevrolet Aims to Increase 2023 Chevy Bolt EV Production – Miami Lakes Automall Chevrolet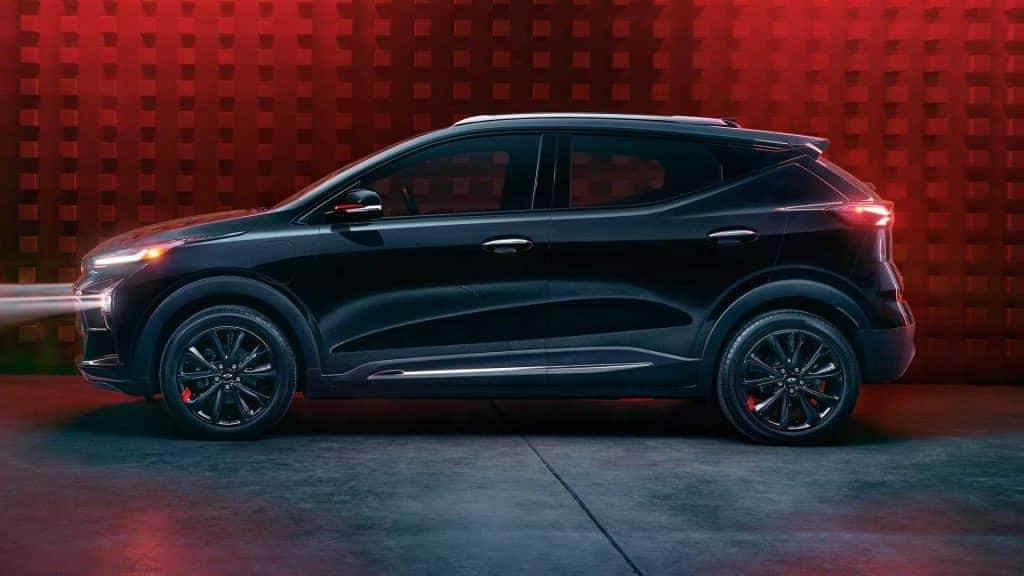 General Motors (GM) will increase the 2023 Chevy Bolt EV production. The all-electric SUV will also see a significant price cut to increase interest. As of late, GM has been focused on its electrification efforts. With new EVs like the Chevy Silverado EV , Chevy Equinox EV , and Chevy Colorado EV , GM has a lot on its plate. The automaker has also been seeing much more interest in the Chevy Bolt EV, increasing production. GM hopes more consumers will be compelled to try an electric vehicle by making the Bolt more affordable. We'll look at the 2023 Chevy Bolt and see what consumers can expect.
GM Will Increase Chevy Bolt Production
General Motors (GM) will be increasing the 2023 Chevy Bolt EV production. The automaker will be ramping up its production in an attempt to capitalize on solid sales numbers. The all-electric SUV has seen increased interest since GM slashed its starting price by about $5,900. The 2023 Chevy Bolt EV now starts at an MSRP of $25,600 (plus destination fee). GM hopes the reduced price will keep the Bolt EV competitive in the emerging market.
The 2023 Chevy Bolt EV arrives with a single motor setup that delivers 200 horsepower and 266lb-ft of torque. The electric SUV utilizes front-wheel drive, which grants it impressive acceleration. The Bolt EV is also quite responsive so that drivers will have an engaging driving experience. As for its range, the Bolt EV offers 259 miles of range. The electric SUV is available with a dual-level charging cord that can be used with Level 1 (120-volt) and Level 2 (240-volt) outlets. The Bolt can also be charged with a DC fast charger that adds 100 miles of range every 3 minutes with a Level 3 connection.
GM will aim to produce about 70,000 Chevy Bolt EVs for the 2023 model year. After seeing the electric SUV hit record sales numbers for the 3rd quarter of 2022, the automaker decided to focus on supplying more of the EV. While GM and Chevrolet have been updating their combustion engine lineup, it's clear that EVs will be a primary focus for some time. Chevy also offers the Bolt EUV alongside the Bolt EV as a larger SUV alternative. Both will see production increases.
Come Test Drive a Brand-New Chevy at Miami Lakes Automall!
Are you excited about getting a new Chevy? So are we! At * Miami Lakes Automall *, we're more than excited to help our customers find what they're looking for. Check out our new vehicle inventory or browse our quality pre-owned vehicles . We offer suggestions like auto financing to help make paying for a vehicle easier.
If you're in need of service, schedule an online service appointment with our expert technicians. Allow our professional techs to get started on all repairs or maintenance work. Stop by today and see what we can do for you right now.
Photo Credit: Chevrolet
Previous Post The Marvelous History Of The Chevy Z06 Corvette Next Post The 2024 Chevy Trax Is A Beacon Of Hope For Budget-Conscious SUV Shoppers