High Hopes For Release Of The 2021 Chevrolet Equinox As It Approaches China – Miami Lakes Automall Chevrolet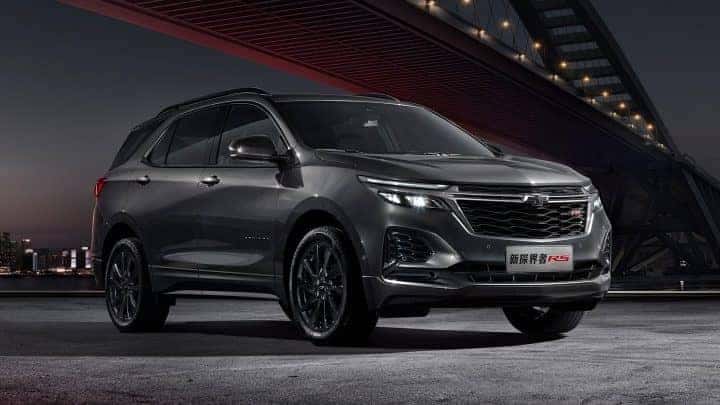 2021 Chevrolet Equinox
It's only been a few weeks since the big premiere of the 2021 Chevrolet Equinox in China, and now, General Motors plans on releasing this crossover compact SUV over there and thus making them the first market in the world to receive the third-generation of this car's update during the mid-cycle. In totality, there are 22 augmented features to better the competitiveness of the Equinox in the Chinese market.
As a result, not only does China's refreshed Chevrolet truck welcome the automaker's newest crossover form of design with its latest front fascia, but it also comes with sensational new powertrain features, more options for connectivity, and a supreme suite of active safety technologies. Moreover, it includes the RS trim level as a top-ranking variant for its range, which is the same case for the Chevrolet Blazer and Trailerblazer in the company's local utility vehicle repertoire.
"Today's midsize SUV buyers want a vehicle that meets all of their needs. The new Equinox delivers, starting with its new design, powertrain combination, locally tuned chassis and RS editions," said General Director of Chevrolet for SAIC-GM, Scott Lawson, in a press release. He then continued, "It is joining the Blazer, Tracker and Trailblazer in Chevrolet's crossover family, giving the brand a presence across the small, compact, midsize and mid-large mainstream segments to meet the different needs of buyers nationwide."
The updated 2021 Equinox launched in the Asain country came with a sum of six different variants, also inclusive of three that are comparable to the LT trim level as well as three in the new RS model. All of these trims include an extensive list of standard equipment, not to mention the brand's latest infotainment system with developed connectivity as well as an array of progressive driving aid systems. A base trim level is expected to be added at a later date.
From its launch, two powertrain options will be offered for the new car. The first is a turbocharged 1.5L LFV I-4 engine that makes out 166 horsepower with 184 pound-feet of torque, it also paired with a six-speed automatic transmission, meanwhile, the RS model features a turbocharged 2.0L LSY I-4 that powers up to 233 horsepower with 256 pound-feet of torque, joined with the brand's nine-speed automatic transmission.
The latest-generation of Equinox will make its first public introduction in China at the 2020 Beijing Motor Show, which will take place from September 26th to October 5th, and is set to go on sale a few days later. The Equinox is the company's top-selling utility vehicle globally, scoring more than 3.8 million units in deliveries since its first appearance in 2004. This mid-cycle update strives to better its sales performance in China, where it has only been available for the past three years.
With the release of the 2021 Equinox overseas, were hoping that it won't be a long wait for North America to get a taste of that # SUVlife.
2021 Equinox Territory: 169,900 CNY (about $24,880 USD at the current exchange rate)
2021 Equinox World Edition: 184,900 CNY ($27,080 USD)
2021 Equinox Tech Edition: 194,900 CNY ($28,550 USD)
2021 Equinox RS: 219,900 CNY ($32,205 USD)
2021 Equinox RS Smart Edition: 229,900 CNY ($33,670 USD)
2021 Equinox RS Guard Edition: 239,900 CNY ($35,135 USD)
Miami Lakes Chevrolet
When the 2021 Chevrolet Equinox finally does approach the States, be sure to purchase your hot rod at Miami Lakes Automall . We have a great deal of Chevrolet vehicles and in a large variety geared towards individual needs. Those who are interested in any of our vehicles can simply view our online new car inventory and chat with a representative for further assistance.
Photo Source/Copyright: GM Authority
Previous Post Chevrolet Silverado Introduces New Technology For 2021 Model Year Next Post Chevrolet Earns Three Nominations For the 2021 North American Utility of the Year Award