Chevrolet Silverado Introduces New Technology For 2021 Model Year – Miami Lakes Automall Chevrolet Chevrolet Silverado Introduces New Technology For 2021 Model Year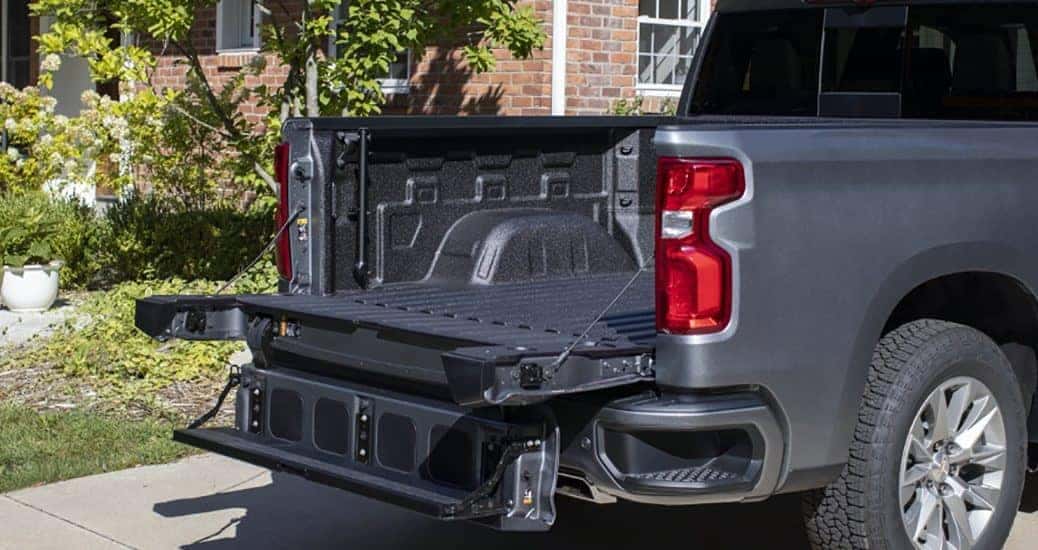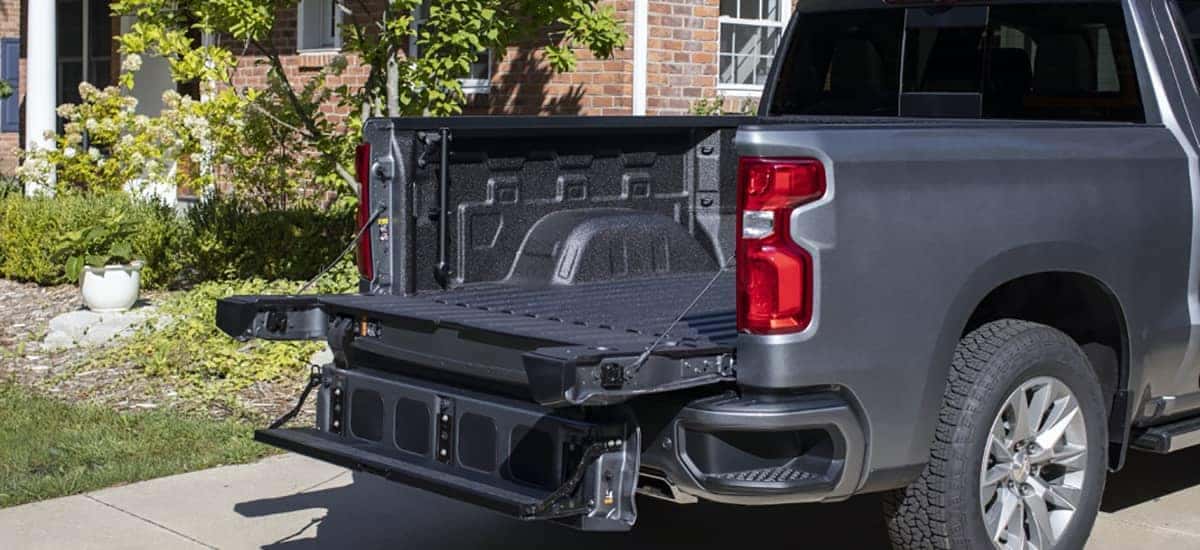 Photo Credit: Chevrolet
Owners will have more versatility than ever before using the configurable tailgate can be lowered down in three different places. With the quick hit on the key fob or on the tailgate buttons, the truck bed drops down like a regular tailgate, with another push the bed can have a cutout in the middle, or retract, as well as expand the bed length to serve as a bed stop. The configuration allows for the entire midsection to be lowered down. There's a setup that allows two-step access over the bed.
A new crop of pickups has added some functionality to the truck bed, but not quite like the Chevrolet Silverado provides. For instance, the 2021 Ram 1500 will offer a split tailgate, however, there are half as many customizable options. The 2021 Ford F-150 will provide an available tailgate (that costs extra) and it also doesn't have as many configurations as well.
Enjoy the 2021 Silverado Pickup
The 2021 Silverado has received some strength in its towing capacity even with the smaller engines. The 2.7-Liter turbo-4 in rear-wheel drive raises its tow rating 2,500 pounds to 9,300 pounds with the crew cab and the short 5-foot-8 bed. A regular cab with a long bed has a towing capacity of 9,600 pounds. The cooling performance surpassed expectations, allowing it to tow more, Chevy has claimed. The 3.0-Liter turbodiesel inline-6 now has gained a boost in towing capacity of up to 9,500 pounds in rear-wheel-drive models. The towing increase comes from a rear axle that was more durable than expected, Chevy explained.
Like the 3.0-Liter turbodiesel in the 2021 Sierra, the 2021 Silverado turbo diesel is going to see a lower price of about $1,500 less than the previous year. Chevrolet touts its diesel engine as the most fuel-efficient engine with an estimated maximum highway range of 668 miles with best-in-class 23 city mpg and 33 highway mpg for all 2WD models. The 3.0-Liter inline-six powertrain gives owners 460 lb-ft of torque with 277 horsepower.
Upgraded Technology Is Very Apparent
To make life easier on those owners who will use the advanced trailering technology, an available feature provides a camera system that can display vehicles in the blind spots of the trailer. Owners can trigger a jack-knife alert as well. The camera system has an option that displays guidelines and open visibility when reversing a trailer into place. A cargo bed zoom helps owners ease onto a gooseneck hitch or fifth-wheel hitch. Driver assistance features can be added to base trims, and other features are available.
The standard perks of the 2021 Silverado 1500 include wireless smartphone connectivity come for all mid-grade trims and above. The 2021 Silverado goes on sale this fall. There are also features that are offered for midrange trims that extend the luxurious features that come standard for the higher trims. Some of those features include wireless Apple CarPlay and Android Auto. The future of Silverado will gain more features for the 2022 model year , but there are many days ahead before that one comes. To get a closer look at the wonderful Silverado 1500 pickup , we are ready to help our customers drive one today.
See For Yourself the New Chevrolet Line-up
Find out more ways Chevrolet is leading the way with innovative features when you come for a test-drive with the new 2020 Chevrolet Silverado at Miami Lakes Automall . Our professional sales staff will help go over any of the questions you have before you make your choice. From our new vehicle inventory to our pre-owned vehicles , there's a wide selection to choose from.
If you're looking for pricing options to allow you to buy what you want, our auto financing department can help out with any buying or leasing needs. Our professional service team is here to help. We look forward to providing you that wonderful car buying experience you're hoping for. Come by for a test drive today and we'll see you soon!
Previous Post Chevrolet Trailblazer Increased Sales By 183% From Last Year Next Post High Hopes For Release Of The 2021 Chevrolet Equinox As It Approaches China