GM Wants to Expand in India – Miami Lakes Automall Chevrolet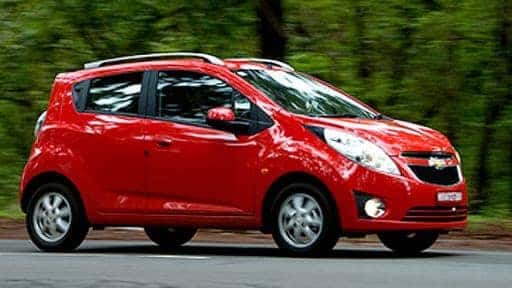 General Motors has long had a presence with Chevrolet in India. However, company officials would like to expand their presence in the country and take a large stake in its growing automotive market. If the company is successful, it could have a ripple effect for Chevy dealers all over the world, increasing the success of the brand and contributing to the diversity of its selection and the competitiveness of its pricing.
Stefan Jacoby, the executive vice president and president of GM International, told a group at
the Society of Indian Automobile Manufacturers's 54th Annual Convention 2014 in New Delhi on Friday that government leaders would need to reform policies regarding taxation and labor to help India become a global center of automotive production.
The day before, Mary Barra, the CEO of General Motors, predicted that India would become one of the largest global auto markets by the year 2020 and that it represented "a great opportunity for Chevrolet."
GM has already been committing its own resources to growing its presence in the country. It has invested $1 billion, including facilities in Talegaon and Halol that produce close to 300,000 vehicles every year. GM has been producing Chevrolet vehicles in the country for over a decade.
Barra and Jacoby both attended a celebration of the Beat, the first Chevrolet model to be produced in India for export to Chevy dealers around the world, starting with Chile.The Beat is a compact hatchback that offers fuel efficiency, advanced safety features and exceptional handling. It looks like a cross between a Ford Fiesta and a Kia Soul, with a smaller design but a large, boxy hatchback space.
It is unclear when or if any action will be taken on the remarks made during the informal public relations campaign taken on by GM officials last week. Officials say they are studying the situation, but that they need government support to make their mission successful.
Any international growth for Chevrolet would strengthen the brand, which could have a ripple effect for Chevy dealers as far away as Miami. In several years, when you come into Miami Lakes Chevrolet, one of the top Chevy dealers in the Miami area, you could be looking at innovative new models like the Beat, as well as lower pricing thanks to increased profits for the company.
Previous Post How to Choose the Right Hitch for Your Chevy Truck Next Post How to Save on Gas When You Drive a Truck