How to Choose the Right Hitch for Your Chevy Truck – Miami Lakes Automall Chevrolet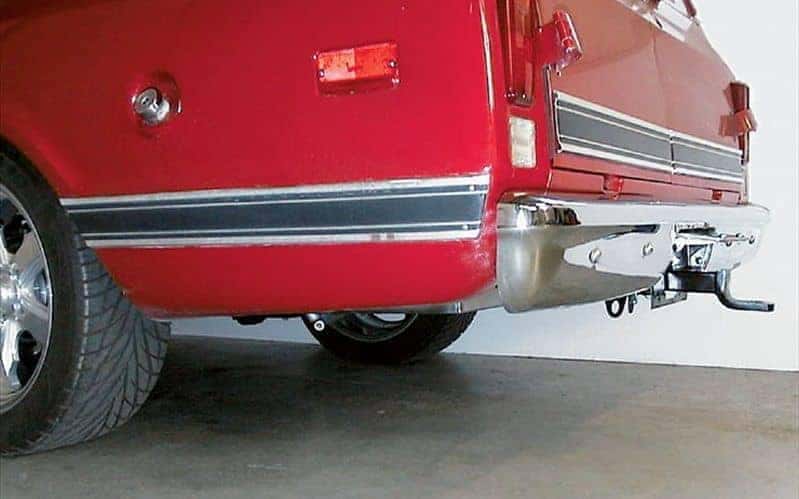 When you shop at Chevy dealers in Miami, FL , you gain access to a large selection of quality new and previously owned Chevrolet trucks, which have a reputation for performance and dependability.
One of the biggest advantages of owning a truck is the ability to haul just about anything. Whether you need to help a friend move or you just want to load up on mulch for your garden, you can do it with no problem.
However, every truck has a limit on how much it can haul. By adding a hitch to your truck, you can
hook up a trailer and increase your hauling capacity.
It is important that you choose the right hitch for your truck to ensure that you get the hauling capacity that you need without threatening the structural integrity of the truck. Here are a few tips for how to choose the right hitch for your truck:
Know the Total Hauling Capacity
Every truck is rated for how much it can haul, both in its bed and in an attached trailer. This is known as maximum load capacity. It is important that you understand the maximum load capacity of your truck and that you choose a hitch (and trailer, of course) that only supports the weight that is left over after the truck bed is supporting its full weight. In other words, subtract the truck's weight capacity from its maximum load capacity to understand how much you can carry with your hitch.
Understand the Tongue Weight
When you load up your trailer, it can put a lot of downward pressure on the hitch. This can create a "V" shape between the truck and the trailer. The right hitch will have a tongue weight that can support the load your trailer and truck can carry. You can buy a weight-distributing hitch that will even out the pressure so you can carry a heavier load.
Make Sure It's Easy to Install
Some hitches are easier to install than others. Some are also easier to attach to a trailer than others. Get a feel for a hitch before you buy it. You don't want to try to haul an important load and get stuck because you're having problems with the hitch.
When you're ready for a new truck, head into Miami Lakes Chevrolet, one of the top Chevy dealers in Miami, FL. We have the selection you need to get a great truck. Buying the right hitch is up to you.
Previous Post Accessories You Need for Your Truck Next Post GM Wants to Expand in India