Accessories You Need for Your Truck – Miami Lakes Automall Chevrolet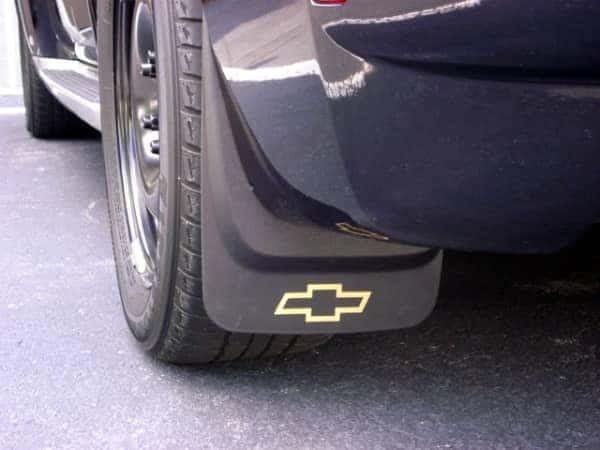 When you shop Miami Lakes Chevrolet, one of the top Chevy dealers Miami has to offer, you won't just get a quality vehicle; you'll also get some of the most competitive prices in the area and some of the best service. Buying your new Chevy is just the first step to a long and beautiful relationship. If you buy a truck, you will also need to get the right accessories to protect it and get the best performance from it.
Here are a few must-have accessories for your truck:
Mud Flaps
One of the perks of owning a truck is that you can drive through a variety of conditions, including
mud and snow. You can enjoy some off-roading, or you can get yourself out of a sticky situation with ease. In the process, you'll also kick up a lot of mud, snow and salt onto your paint. Putting some mud flaps on your truck can protect the exterior and the integrity of the body.
Truck Bra
It may have a funny name, but it serves a big purpose. A truck bra can help keep the grille and the front of your truck clean of bugs, tar and other debris that would typically collect while driving. These things can be very hard to remove, and they can damage your paint and exterior. By putting a bra on your truck, you can easily keep it clean.
Bed Liner
Another major benefit of owning a truck is that you can haul just about anything. However, all that loading and unloading can put a beating on your truck bed. Install a bed liner to protect the bed of the truck and get the performance you need from it for many more years. There are many types of bed liner to choose from, each providing different layers of protection.
Hitch
Though you can haul quite a lot in a truck, you will still be limited by weight and size. In order to get more hauling capacity, you can add a trailer to your truck. Install a hitch to easily hook up a trailer whenever you need one.
When you buy your next truck at one of the top Chevy dealers Miami has to offer, make sure you pick up one or more of these must-have accessories. You'll make a great truck even better.
Previous Post Why You Should Buy an Electric Vehicle Next Post How to Choose the Right Hitch for Your Chevy Truck