GM Files New Trademark Application for Grand Blazer – Miami Lakes Automall Chevrolet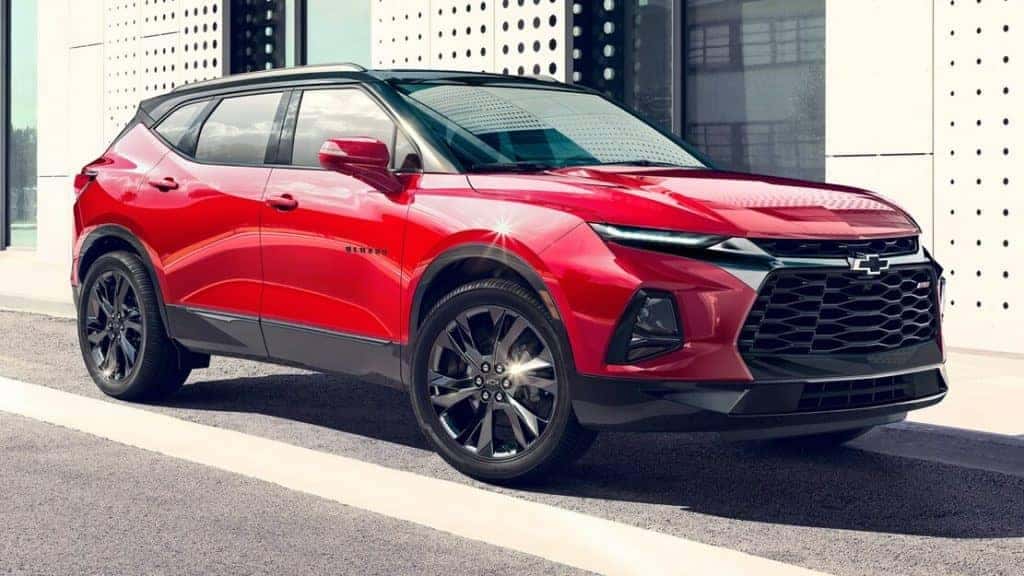 General Motors has been stirring up excitement lately with a new trademark application filed in Argentina. It has many speculating as to whether GM will undergo a larger Chevy Grand Blazer or whether it will make an exclusive vehicle for the Southern American country. Chevrolet has been making headlines with its new all-electric 2022 Chevy Silverado 1500 which it hopes will compete with Ford's F-150 Lightning. A Chevy Grand Blazer could compete with Ford's Bronco as well, so this may be a good opportunity for the automaker. Recently, Chevy has been updating its vehicles like the 2022 Chevy Tahoe and 2022 Chevy Suburban with new off-road packages and safety features as seen with the 2022 Chevy Trailblazer . Chevrolet has a chance to create more enthusiasm with this new trademark, but we'll have to wait for more information to determine the route GM will take.
Is There a New Chevy Blazer in the Works?
General Motors recently filed a new trademark application in Argentina for the name "Grand Blazer." This has raised interest as some have speculated that a Chevy Blazer that returns to its rugged roots could be in the works. The current crossover Chevy Blazer provides good performance and handling, but it isn't a true off-road vehicle like the original. If Chevrolet has plans for a more rugged Chevy Blazer, it could do well in the off-road sphere against vehicles like the Ford Bronco and Jeep Wrangler.
Chevrolet submitted their new trademark application with the Argentina National Institute of Industrial Property. There weren't too many details included in the application aside from the "Grand Blazer" title. This doesn't leave much to go off of, but typically "Grand" implies a larger or more luxurious vehicle. The flip side is that GM isn't doing much with the new trademark, which would be a little disappointingly but somewhat understandable. The Chevrolet Grand Blazer title has been used in Southern American markets as a rebadged version of the Chevrolet Tahoe up until about 2019 so a Chevrolet Grand Blazer could be made exclusively for this Southern market. Countries like Argentina, Brazil, and Venezuela have enjoyed these vehicles before so they may be getting a new one. This is plausible as GM did file the application in Argentina, but we'll have to see.
One more theory about the new trademark application is a new three-row version of the Chevy Blazer. This three-row version is currently sold exclusively in China. The US has a Chevy Blazer with only two rows of seats so the Grand title could add additional room. Whichever direction GM takes, it will have an impact on competitors and potentially entice new consumers.
Come Test Drive a Brand-New Chevy at Miami Lakes Automall!
Are you excited about getting a Chevy Blazer ? So are we! At * Miami Lakes Automall *, we're more than excited to help our customers find what they're looking for. Check out our new vehicle inventory or browse our quality pre-owned vehicles . We offer suggestions like auto financing to help make paying for a vehicle easier.
If you're in need of service, schedule an online service appointment with our expert technicians. Allow our professional techs to get started on all repairs or maintenance work. Stop by today and see what we can do for you right now.
Photo Credit: Chevrolet
Previous Post The 2022 Chevy Camaro Is Back In Action In More Ways Than One Next Post Top 5 Road Trip Features On The 2021 Chevy Suburban