Revamped 2022 Chevy Silverado 1500 to Debut Soon – Miami Lakes Automall Chevrolet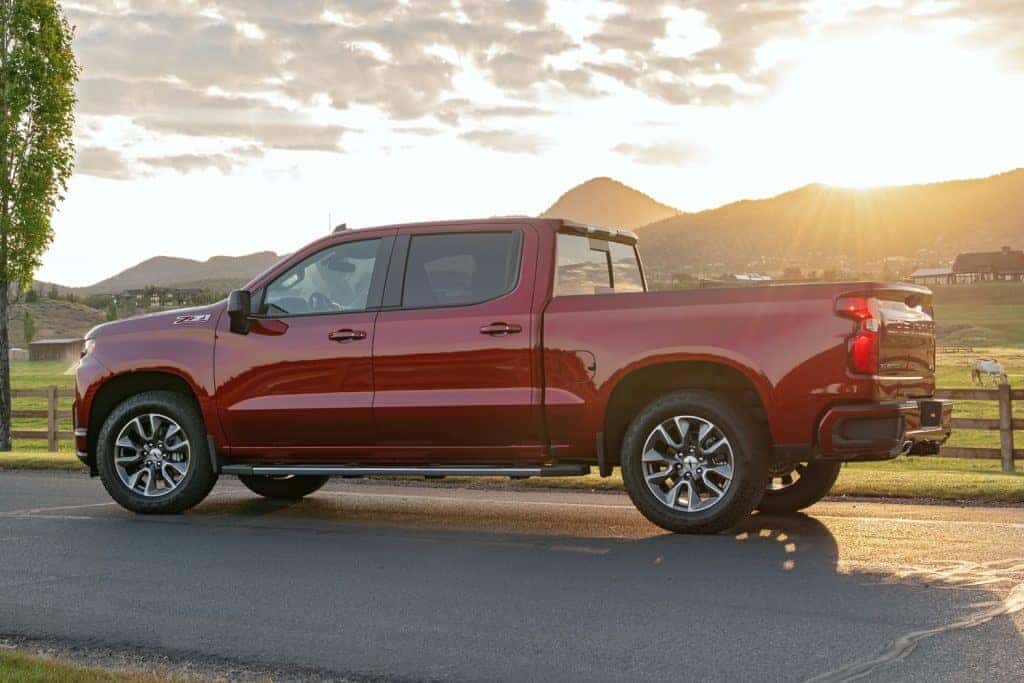 The 2022 Chevy Silverado 1500 is getting a new look. The newly revamped full-size pickup will be unveiled on September 9th, 2021. Production of the pickup will begin later in 2021 on September 20th and September 27th. For now, Chevy fans can get a closer look at some of the new features being offered.
What's New for the 2022 Chevy Silverado 1500?
The 2022 Chevy Silverado 1500 will be getting several improvements to its interior and exterior. The full-sized pickup will also be getting a new architecture platform that will provide new technology features. Inside the refreshed 2022 Silverado, drivers will find an overhauled cabin with a new dash, center stack, and center console. A large infotainment screen and a digital gauge cluster also come equipped inside the pickup. Another change being made will be to the traditional column gear shifter. It will be getting replaced with a new electronic gear select system.
Looking at the exterior of the 2022 Chevy Silverado 1500, several minor changes can be seen. One change is a revision to the front fascia. Additional changes to the full-sized pickup include new headlamps, a redesigned tailgate, and different taillights. These will give the new pickup a distinct look that sets it apart from previous iterations.
New Global B Architecture System
One of the most drastic changes to the new 2022 Chevy Silverado 1500 is that it will be migrating to GM's new Global B electrical architecture system. This new architecture will enable over-the-air updates, a feature many automakers are introducing. This new over-the-air update system will allow GM to offer consumers the latest technology features. One of these features is GM's hands-free Super Cruise drive system which provides drivers with a level 2 autonomous system. According to the National Highway Traffic Safety Administration, levels of autonomous technology range from 1-5. Since GM's driver-assist system is a level 2, this means that it will offer semi-autonomous driver assistance. Drivers will be able to remove their hands from the steering wheel during extended periods of driving, but they should still remain alert and engaged to the road.
The 2022 Chevy Silverado 1500 will also come alongside a new trim, the Silverado ZR2. This trim will feature an upgraded suspension, knobby tires, and underbody skid plates for better off-road performance. The full-sized pickup will debut on September 9th, 2021, but reservations have been made available already. Production of the pickup will begin on September 20th, 2021 at the GM Silao plant in Mexico as well as at the GM Fort Wayne Assembly plant in Indiana on September 27th, 2021. A price hasn't yet been determined for the 2022 Chevy Silverado 1500, but estimates put the pickup between a range of $29,000-$35,000 MSRP (plus destination fee).
Come Test Drive a Brand-New Chevy at Miami Lakes Automall!
Are you excited about getting a 2022 Chevy Silverado 1500? So are we! At * Miami Lakes Automall *, we're more than excited to help our customers find what they're looking for. Reserve your own 2022 Ram 10th Anniversary Limited Edition today or check out our new vehicle inventory . You can also browse our quality pre-owned vehicles . We offer suggestions like auto financing to help make paying for a vehicle easier.
If you're in need of service, schedule an online service appointment with our expert technicians. Allow our professional techs to get started on all repairs or maintenance work. Stop by today and see what we can do for you right now.
Photo Credit: GM
Previous Post New Patent Images Suggest That An Electric Chevrolet Is Coming Our Way Next Post All-New All-Electric Chevy Silverado to Feature Rear-Axle Steering