New Patent Images Suggest That An Electric Chevrolet Is Coming Our Way – Miami Lakes Automall Chevrolet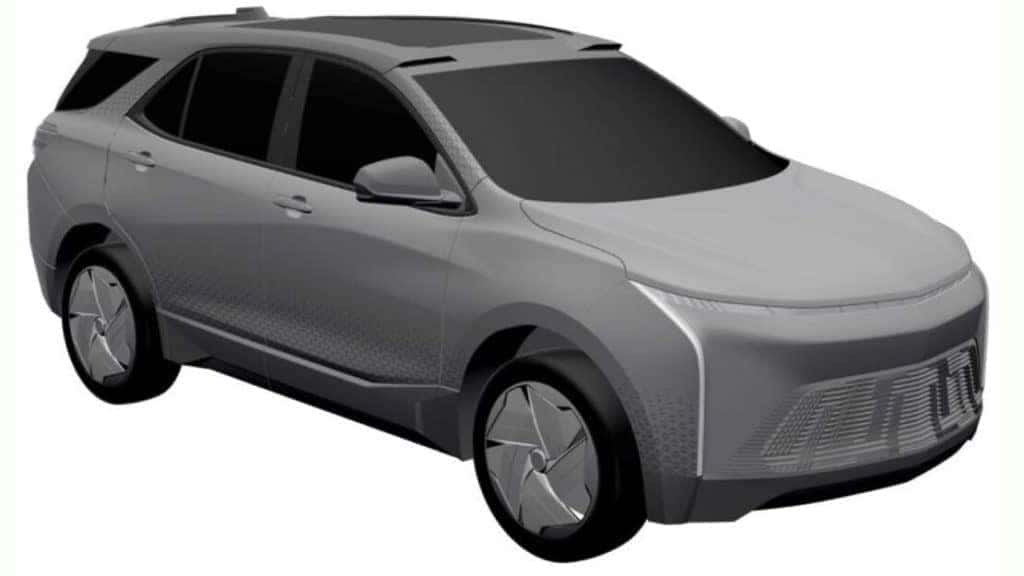 Recently, the Chevrolet company published a design patent that demonstrates what could possibly be the next-generation of their Chevrolet Equinox electric SUV. The revamped platform will alter its design and technologies, and we can guess that this new crossover will have to carry a different moniker, but for the time being, it's certain that this mid-size vehicle will be the electric equivalent of the current model.
Taking into account General Motors' (GM) position on electrics versus hybrids, we can deduce that these recent publications of the Equinox crossover are a direct reflection of a vehicle that totally does away with relying on gasoline. To further explain, the car company already said that it wants to hone in on efforts towards vehicles that are fully electric, and that its studies reveal customers don't particularly love hybrids.
Moreover, the illustrations show that the vehicle has a closed front end, which almost mirrors that of the Chevrolet Bolt EV and EUV, along with the Cadillac Lyriq. On top of this, the drawings don't depict that it will make room for an exhaust system, which is obviously needed for a hybrid vehicle.
On the other hand, other elements that support our theory that this electric Equinox to-be. For example, last November, CEO Mary Barra, said that GM would upgrade its financial undertaking to electrics and self-driving vehicles of $7 billion with the aim of releasing 30 new electrics worldwide by 2025. Even before this statement, the automaker said the GMC Hummer EV pickup truck, and eventually went on to develop the Hummer EV product line together with the Hummer EV SUV.
GM also disclosed the refashioned 2022 Chevrolet Bolt EV and its brand-new and larger relative, the Bolt EUV, coupled with the upcoming Cadillac Lyriq luxury crossover. That being the case, Barra went further in explaining that the ongoing microchip shortage won't affect the company's rollout for their electric vehicles, however, it has slowed down production of the upgraded 2022 Chevy Equinox SUV until the middle of August.
It's almost a given that this type of vehicle will make use of the company's Ultium Drive And Motor Technology, which are made for a wide range of implementations, such as front-wheel-drive, rear-wheel drive and all-wheel drive, and can even be utilized by vehicles of high-performance and off-road capabilities. This highlights Barra's view that GM has the ability to "put everyone in an EV."
Although the patent was indeed filed by SAIC-GM (Shanghai General Motors Company) for the market for China, most of the Ultium Drive workings like the castings, gears and assemblies will be constructed with parts that are globally sourced at GM's current global propulsion facilities on collective, adjustable assembly lines, which means that this model may eventually wander on to the States; Which is safe to say would be aligned with GM's motivations for global coverage.
While we're waiting for the new and improved Chevrolet Equinox, as well as other electrified vehicles in the works, Miami Lakes Automall has a plethora of vehicles like the gasoline version of their crossover SUV, as well as a variety of other different models that range in various shapes and prices. Those who are interested in any of our vehicles can simply view our online new car inventory and chat with a representative for further assistance.
Photo Source/Copyright: Chevrolet
Previous Post Chevy Camaro to be Replaced by an Electric Sedan Next Post Revamped 2022 Chevy Silverado 1500 to Debut Soon