Future Chevrolet Corvette Models Will Offer Unparalleled Horsepower – Miami Lakes Automall Chevrolet Future Chevrolet Corvette Models Will Offer Unparalleled Horsepower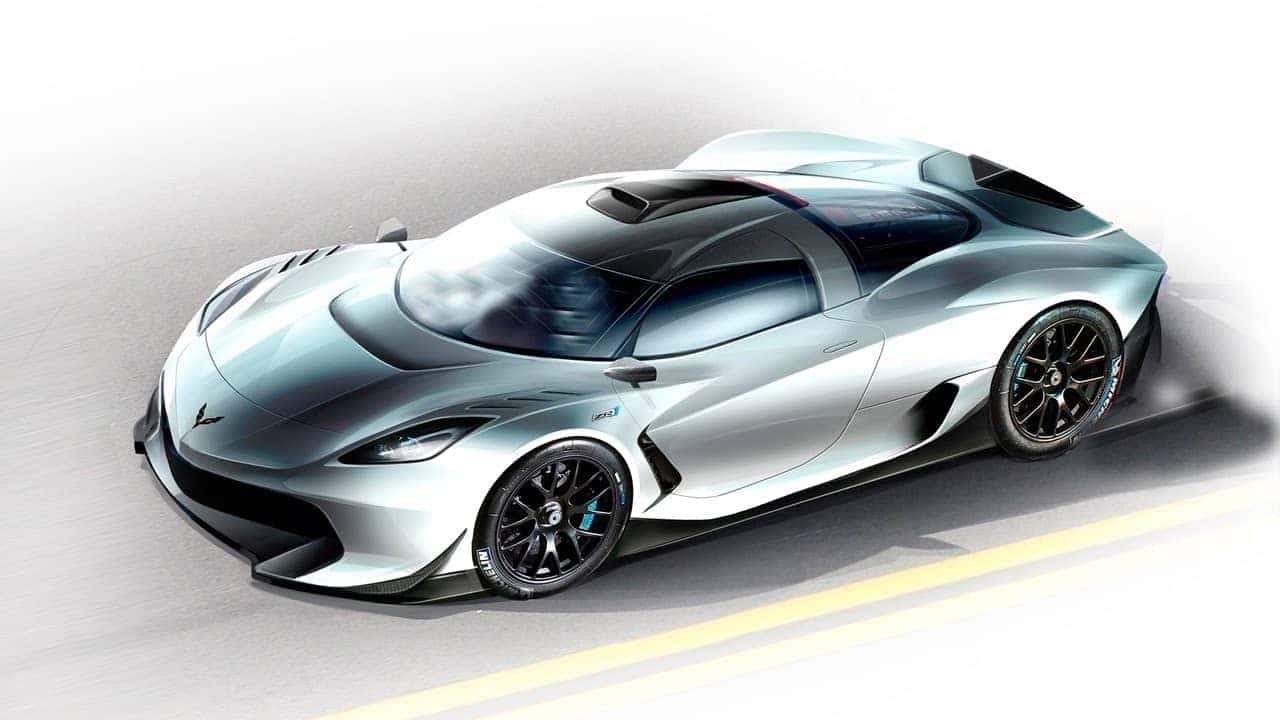 Photo Credit: Tom Matsumoto
Excited for a 1,000 horsepower Chevrolet Corvette? Most of our readers already expect this to be a reality sooner than later. The modern world has grown accustomed to learning practically everything about a vehicle before it becomes available for sale. From the first rumors and reports, bloggers and the interested fans keep speculation a year-round event for beloved brands and vehicles. One of those vehicles is the Chevrolet Corvette and how much better its performance is set to become. With the eighth-generation Corvette debut, the C8, many stories and quotes helped shape what future owners could expect. Whoever is behind creating some of the latest innovations for Chevrolet certainly has a leak issue, but we know why!
No Secrets With the Chevrolet Corvette
There's no denying the excitement of new Corvette news. There are always new stories that talk about the immense speed of a Corvette or upcoming news. There are new technical specifications that have been reported regarding the C8 in recent weeks that seem to confirm the long-standing report the new Chevrolet Corvette will indeed be the first one to boast 1,000 horsepower. That's not the only news that has been discovered. In fact, Chevrolet's own documents on the subject have leaked. In specific, there are details that have shown only a single engine owners can choose from. It's a 6.2-Liter V8 powertrain that hits 490 horsepower and 465 lb-ft of torque standard. The engine is paired with an eight-speed dual-clutch automatic transmission and rear-wheel-drive.
Upcoming Corvette Engine Ratings
For the upcoming Z06 model, this vehicle is set to debut for the 2023 model year with a 5.5-Liter V8 engine that has 650 horsepower and 600 lb-ft of torque. Compared to the previous Z06, that adds an additional 50 lb-ft of torque. By 2024, Chevrolet is reported to bring back the Grand Sport trim. The Grand Sport will return with a 600-horsepower, 500 lb-ft of torque engine, far surpassing the last Grand Sport that hit 460-horsepower. As for the ZR1 trim, owners will love the new twin-turbocharged version of the Z06's eight called LT7 internally. A healthy 850 horsepower and 825 lb-ft of torque, and this will be launched for the 2025 model year.
But, perhaps the most talked about will be the Corvette flagship trim that is expected to hit that magical 1,000 horsepower mark. The same documents outline a gasoline-electric hybrid powertrain made up of a twin-turbocharged, 5.5-liter V8 engine and an unspecified form of electrification listed in the report about the four-digit horsepower powertrain. This will be a first for the regular-production, street-legal Corvette. Not to mention the monstrous 975 lb-ft of torque. The nameplate will be known as "Zora", as Chevrolet trademarked that name back in 2019. The expectation for the Zora is years down the road however during the 2026 model year. Keep in mind, these specifications and dates are unofficial. But, we do know how our readers and customers can get into a new Chevrolet vehicle today!
Miami Lakes Automall Has You Covered
Ever driven a new Chevrolet vehicle? Take a look at the new 2020 Chevrolet Corvette and all our new vehicles at Miami Lakes Automall . We're more than excited to help our customers, we're thrilled. Looking for a new option to buy or lease? Take a look at our new vehicle inventory or our quality pre-owned vehicles . We can help sell your current vehicle or bring it back to life like new with an online service appointment to our service center. Allow our professional techs to get started on all repairs or maintenance work.
We're here to help with any financial help, needs or suggestions to help make paying for a vehicle easier. Check with us today and see what we can do for you right now.
Previous Post 5 Great Features About The 2020 Chevrolet Silverado Next Post 2022 Chevrolet Bolt SUV: What To Expect