5 Great Features About The 2020 Chevrolet Silverado – Miami Lakes Automall Chevrolet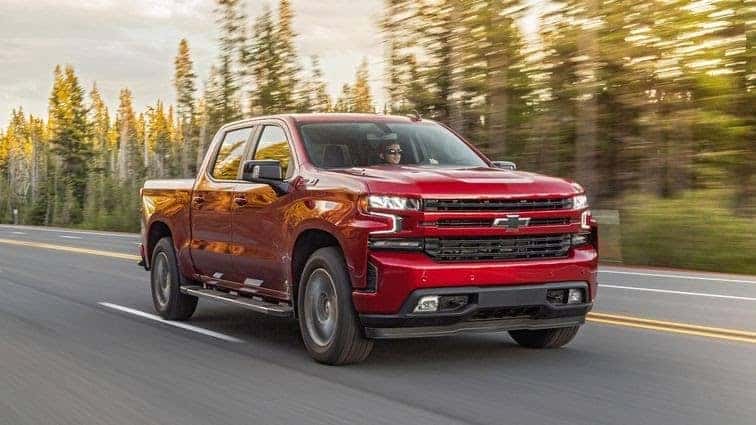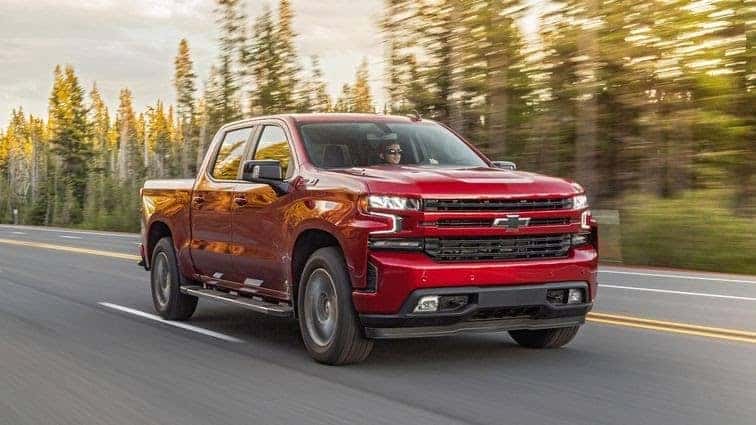 The 2020 Chevrolet Silverado 1500 is no doubt an all-time classic, in fact, it is so recognizable that it has been listed as one of the most popular trucks on various websites. Simply put, when most people think of the word 'truck', they'll immediately think of the Silverado. Twenty-two years after its first release in 1998, this hefty hunk is still hot stuff, as it has a very stylish exterior and lots of options for modifications. This half-ton stud has a plethora of powertrain choices that are promoted by a fuel-saving Duramax diesel that is rich in torque and also has a very quick and energetic 6.2-liter V-8 engine.
Those who aren't used to driving trucks or really don't care for them may be shocked to find how comfortable this year's 1500 is and also how many high-tech features that it provides, like adaptive cruise control and lane-keeping assists.
Whether or not you are a truck enthusiast or simply a curious soul imaging tackling the tough grounds of the earth like those cool people in the commercials, the Silverado has plenty of impressive features that make a great contender for your car buying choices. Here Are 5 Great Features About The 2020 Chevrolet Silverado.
Boatload Of Options
One of the best things about the classic truck is that buyers will have a lot of choices when it comes to different types of configurations and personal preferences. For example, the Silverado has over half a dozen powertrain options, it also has three different vehicle arrangements, and as many as eight trims to pick from. This Chevy vehicle can be converted into a basic truck for work or something that most would say is close to luxury.
Superman Strength
The second and perhaps most important feature of the Silverado is its remarkable torque. Let's face it, having good torque is why most truck buyers would want to buy the 1500 in the first place, because it's good at its job. This bad boy can tow up to 13,400 lbs with particular configurations, which is an improvement from its 2019 version by 1,200 lbs. This year's Silverado is capable of lugging up to 2,000 pounds on its bed. No matter engine you opt for you'll still get an incredible amount of power, and choosing a basic 4-cylinder engine would still allow the vehicle to haul up to 7,000 lbs.
Safety Options
Some might be surprised that this truck, which is known for getting down and dirty, has a lot of cool options for safety technologies, such as forward-collision warnings, automatic emergency braking, blind-spot monitoring, rear cross-traffic alerts, and lane departure warnings. Best of all, it includes plenty of great standard features like Infotainment 3 system (operated through a 7-inch touch screen), Bluetooth, Apple CarPlay and Android Auto smartphone integration, plus a 6-speaker audio system, one USB port and a 12-volt outlet.
Comfortable Crusin'
Another unexpected feature of the Silverado is that it is incredibly comfortable. In lower trims, even though cloth upholstery and certain options may seem scarce compared to the higher tiers, the truck still has a quiet and perhaps even a relaxing ride. Of course, most would feel more comfortable in a higher trim since it has lots of leather, power conveniences, and more tech-options.
Its TrailBoss Trim Will Give You A Run For Your Money
Last but not least, a feature that makes the 2020 Silverado so great is its incredible Trailboss trim that comes off swingin'. This trim is a recommend for most buyers interested in 1500 because of its remarkable off-road option (also available for Custom and LT trims), it comes with two-inch factory suspension lift, a locking rear differential, skid plates, Rancho monotube shocks, hill descent control, and 18-inch wheels with Goodyear Duratrac off-road tires.
All in all, the 2020 Chevrolet Silverado 1500 is a capable truck in every sense of the word. Luckily, Miami Lakes Automall has a variety of these models in its possession with different styles and trims, and most that cost under $40,000, (plus destination fee). Those who are interested in this vehicle can view our new online car inventory and chat with an online representative for more information.
Photo Source/Copyright: cnet
Previous Post Is Chevrolet Going To Remove All V6 Engines In Its Next-Generation Colorado? Next Post Future Chevrolet Corvette Models Will Offer Unparalleled Horsepower