Cool C8 Features To Look Forward To – Miami Lakes Automall Chevrolet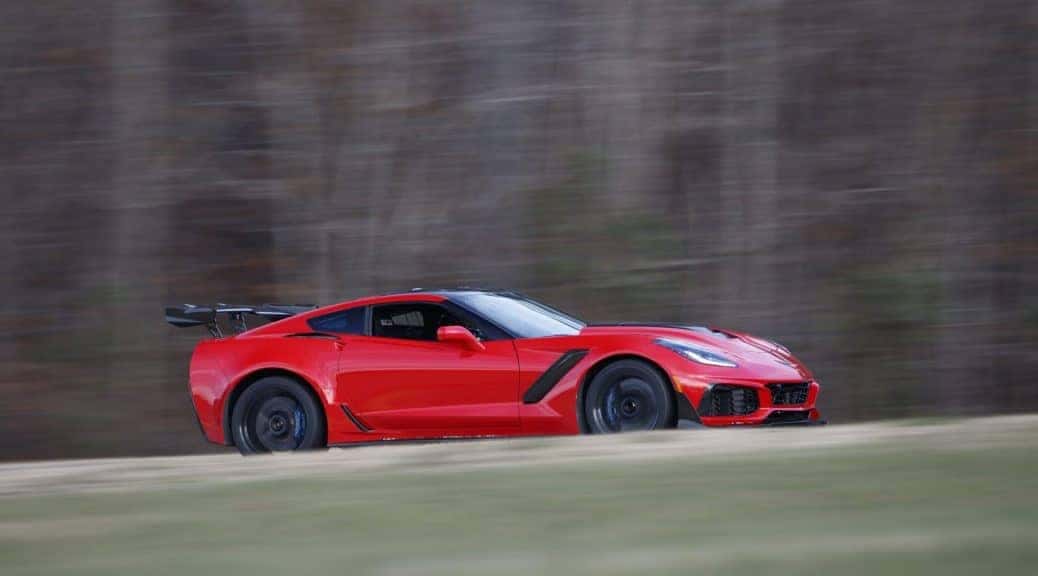 The arrival of the Chevrolet Corvette C8 is highly anticipated by car enthusiasts all around and next up on its agenda is the development list of the performance variant and the first of its kind. Tracing back from 1963, the Z06 is targeted towards those who intend on whipping their new speed racer on the track. The car certainly has some big shoes to fill from its 2019 predecessor, the C7 Z06. However, we don't doubt that it will in fact one-up its older sibling, better yet here are some Cool C8 Features To Look Forward To.
Hypersonic Transmission
More than likely, the production version of the Z06 won't be the same as the C8.R's Xtrac grand tourer racing transmission. However, the production vehicle will have a 8-speed dual-clutch automatic transaxle gearbox, which is far more reasonable on the main road. Its frenzied power paired with its race-inspired transmission are sure to cause a scene. Additionally, one should see improvements on the straight-line speed as it cuts around corners.
New Aerodynamics And Upgrades
It's more than clear that the Z06 will get a brand new aerodynamic package, also encompassing active aerodynamics. Not long ago, spy shots were able to catch a glimpse of the new prototypes, which flaunted an immense rear wing, sparking a bit of nostalgia of the Koenigsegg Agera R. It's been rumored that the wing will be a standard feature, but there is some speculation that it will be apart of the Z07 package. There is also an expectation that two extra packages will be involved and with airflow that is far more intense.
Tires That Never Tire With Their Grip
In order to deliver the utmost power while heightening its grip as it cuts through corners, it's important that the new Z06 has some tires that are quite clingy on the pavement. There have also been some reports that the brand is making use of Michelin Pilot Sport Cup 2 R tires, which is sure to achieve the desired result. The Michelin will be wrapped around the 20-inch front wheels, while larger 21-inch wheels are mounted on the back. Furthermore, there is talk that there will be available. light-weight, carbon-fiber wheels.
Significant Upgrades For Motor
The C8 has already proven itself to be content and efficient, especially with its -dynamic- chassis, which aids in its strong grip. Some sources are saying that the Magnetic Ride Control system will be switched out for a version of General Motors Dynamic Suspensions Spool Valve (DSSV) system. Even now, it's being used in different performance models by GM, and has been put to work in motorsport applications. Additionally, brakes will be the center focus, and will probably sport comparisons to the C7 Z06's ceramic-matrix system.
Super Speedy Performance
Another anticipated feature of the C8 Corvette is overall a faster performance, specifically an even faster rate than 2.8 seconds during its 0-60 mph run. Moreover, with more improvements being made like with air being used to push the car down, a refined suspicion, stronger brakes, and a flat-plane crank engine, it is probable that the new vehicle will turn out with an unmatched level of execution.
Interior
The C8 won't shy too far away from its Z06 origins with its two-seat and track-centered materials. The cabin will also rock some badging and minimal but strategic accenting. Other materials that will be used include leather, real metal, a likeness of suede, and stitched headliner. It will also come with a removable roof that fits in the Corvette's trunk. Buyers who choose to upgrade to the 3LT package will be gifted with premium-like materials like sewn leather on many interior surfaces, including carbon-fiber trim.
Miami Lakes Chevrolet
Setbacks came as a result of the ongoing COVID-19 pandemic, and the company was forced to cut down its scheduled production year for its 2021 model. There is a likelihood that the new model will not arrive until 2022, and when that time comes, be sure to make your purchase at Miami Lakes Chevrolet .
Those who are interested in this vehicle can simply chat with an online representative for further information. Also, feel free to also check out other great models at our dealership , such as the Silverado or Tahoe, until you find something that suits you best!
Photo Source/Copyright: Chevrolet Media
Previous Post General Motors and Chevrolet's EV Plans Continue To Grow Next Post General Motors Offers Customers All-New 350 Small Block Crate