Chevrolet to Offer 'Build Your Own Engine Program' for 2023 Corvette Z06 – Miami Lakes Automall Chevrolet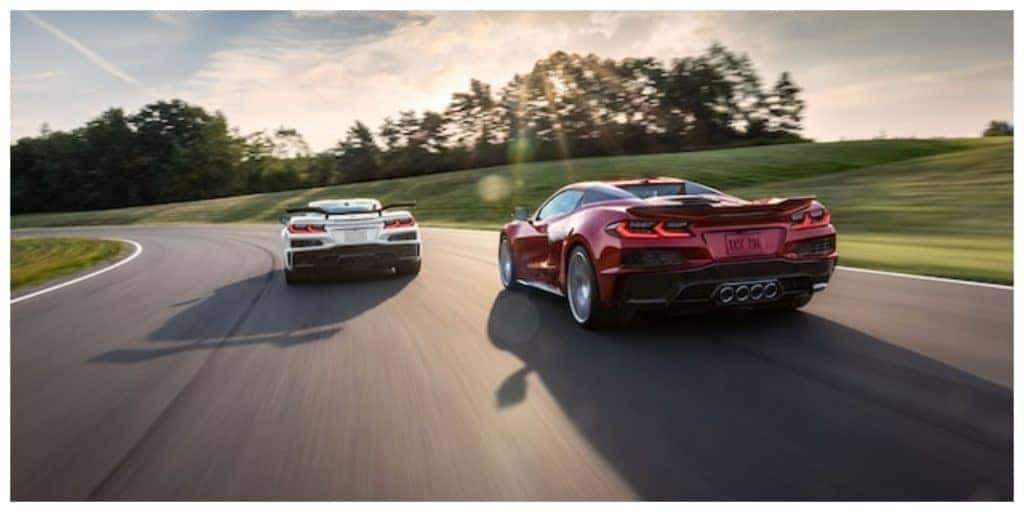 Chevrolet will be bringing back its 'Build Your Own Engine' program for the 2023 Corvette Z06 . The automaker will allow consumers to have more control of their engine and how it is assembled. Consumers can also make use of the online configuration tool to customize their Corvette how they want. Chevrolet has been steadily making small adjustments and improvements to the all-new 2023 Chevy Corvette Z06 to ensure the sports car offers the highest performance yet. With a max speed of 195 mph, consumers will have one of the most powerful Corvettes yet. This program will allow consumers to cooperate with Chevy technicians as they build their Corvette Z06 engine. Chevy has offered the program before, but we'll take a look at what consumers can expect.
Chevy to Bring Back Corvette Z06 Engine Program
Chevrolet recently announced that it will be bringing back its 'Build Your Own Engine' program for the 2023 Chevy Corvette Z06. The program will be available in the second quarter of 2023. Consumers will be able to work directly with Chevy technicians as they assemble the engine for their Corvette Z06. This cooperation will ensure that consumers get the most out of their Corvette. Chevy will only offer the program for Corvettes using the LT6 powertrain which means the Z06. About the program, Chevrolet plant director Kai Spande said,
"This is a real challenge for us because this is such a new engine and it's much more complex than what we've ever done in the past," said Kai Spande. "We've done some things that I think will be very much appreciated by those that build their engine," Spande continued.
Chevrolet has offered the Build Your Own Engine program in the past. Previously, consumers would work directly alongside assembly-line workers as they assembled the engine. This time, however, Chevy will be designating a specific area of the Bowling Green Kentucky factory in which participants will cooperate. This allows consumers to help professionals assemble their engines without having to go down to the assembly line. Chevrolet had initially offered the Build Your Own Engine program for $5,000. Given the new accommodations, however, the price may see an increase. Still, the opportunity to have direct control over your 2023 Chevy Corvette Z06 engine is a great chance to ensure you get exactly what you want out of it.
Come Test Drive a Brand-New Chevy at Miami Lakes Automall!
Are you excited about getting a new Chevy Corvette? So are we! At * Miami Lakes Automall *, we're more than excited to help our customers find what they're looking for. Check out our new vehicle inventory or browse our quality pre-owned vehicles . We offer suggestions like auto financing to help make paying for a vehicle easier.
If you're in need of service, schedule an online service appointment with our expert technicians. Allow our professional techs to get started on all repairs or maintenance work. Stop by today and see what we can do for you right now.
Photo Credit: Chevrolet
Previous Post The 2024 Chevy Equinox EV Provides A Satisfying Round Off To GM's Portfolio Next Post Everything You Need To Know About The 2024 Chevy Silverado HD Trucks