Everything You Need To Know About The 2024 Chevy Silverado HD Trucks – Miami Lakes Automall Chevrolet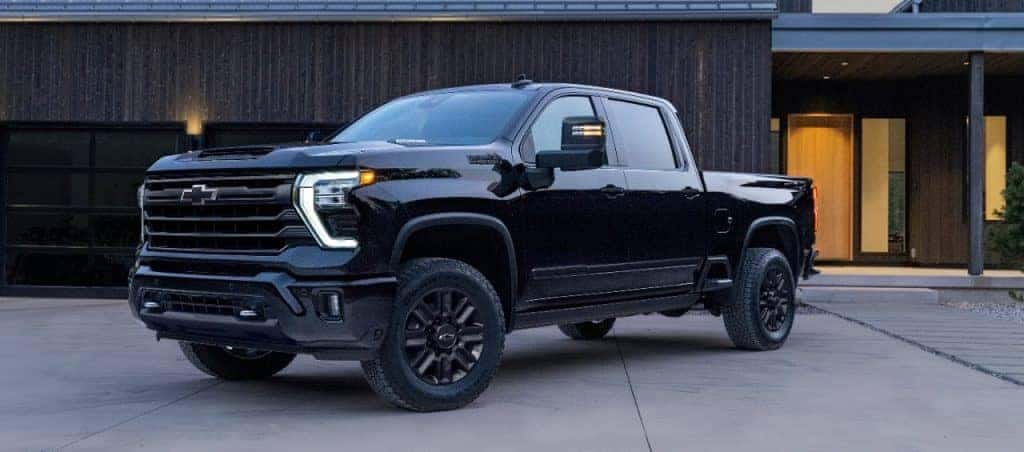 Chevy is bringing out the big guns with its Silverado 2500HD and 3500HD pickup trucks for the 2024 model year. These revamped models will be receiving new aesthetic adjustments, a swankier interior design, and some adjustments to the mighty machinery.
New Engine Setup
While the refinement of Chevy's interior helps makes the cabin maintain a clean and fresh look after getting down and dirty with the exterior, what really matters is how well tweaks are made to the engine. The standard powertrain is a 6.6-liter V-8, which is the same thunderous 401 horsepowered machine with 464 lb-ft of torque. Only now it's matching it with a 10-speed automatic transmission rather than a 6-speed automatic.
Then, there's the optional Duramax diesel 6.6-liter V-8, which continues its partnership with the same Allison 10-speed automatic, however, its output has gotten a considerable increase with 470 horsepower (vs 445) and 975 lb-ft of torque (vs 910). The company says that these figures were increased due to the control architecture, combustion system, and turbocharger.
Reworked Interior and Clever Technologies
For the 2024 model, the supersize me Silverados are all flaunting new styles, starting even from the base-level Work Truck. The LTZ and High Country trims get a newly refreshed grille and C-shaped lighting features, as well as new dual-projector headlights with animated sequences activated when the driver either walks away or approaches the vehicle. The automaker also gears the upcoming Silverado with new wheel options that include chrome 20-inch wheels for the LTZ, along with lustrous 18-inch wheels and all-terrain tires assigned to the dual-rear-axle 3500HD. On top of this, certain packages feature a set of 20-inch off-road booties. The blacked-out Midnight Edition can also be had (for the first time) as an option of the High Country.
These updated HDs tack on a new dashboard design with grand digital displays, while the revised layout and technological features are nowhere to be found on the Work Truck or Custom trim levels, the LTs and up offer this as a standard. This setup involves a changeable 12.3-inch gauge cluster and a 13.4-inch touchscreen with Google-derived software and apps. The new cabin also brings along an updated center console with a wireless charger and extra space for the cupholders. The top-tier Silverados encompass real leather-wrapped surfaces and authentic wood accents. Distinctively in the High Country, there is a new Nightshift Blue interior option involving all of the high-ranking materials.
This truck also includes several driver assists such as adaptive cruise control that aids in pulling a trailer, along with a blind-spot monitor that has a new extended range for trailering. There is even a new alert that lets drivers know if they exceed the HD's GCWR (Gross Combined Weight Rating).
Miami Lakes Chevrolet
The 2024 Chevy Silverado 2500HD and 3500HD are set to go on sale during the half of next year. Chevrolet says that pricing will be revealed closer to the on-sale date.
When the time comes to purchase either one of these vehicles, be sure to do it at Miami Lakes Automall . If you find something that suits your liking, feel free to chat with one of our representatives for further information.
Photo Source/Copyright: Chevrolet Pressroom (photo); Chevrolet (youtube)
Previous Post Chevrolet to Offer 'Build Your Own Engine Program' for 2023 Corvette Z06 Next Post 2023 Chevy Tahoe & Suburban to Receive All-New Technology Package