Chevrolet Reveals Three Cool Colors For The 2022 Corvette C8 – Miami Lakes Automall Chevrolet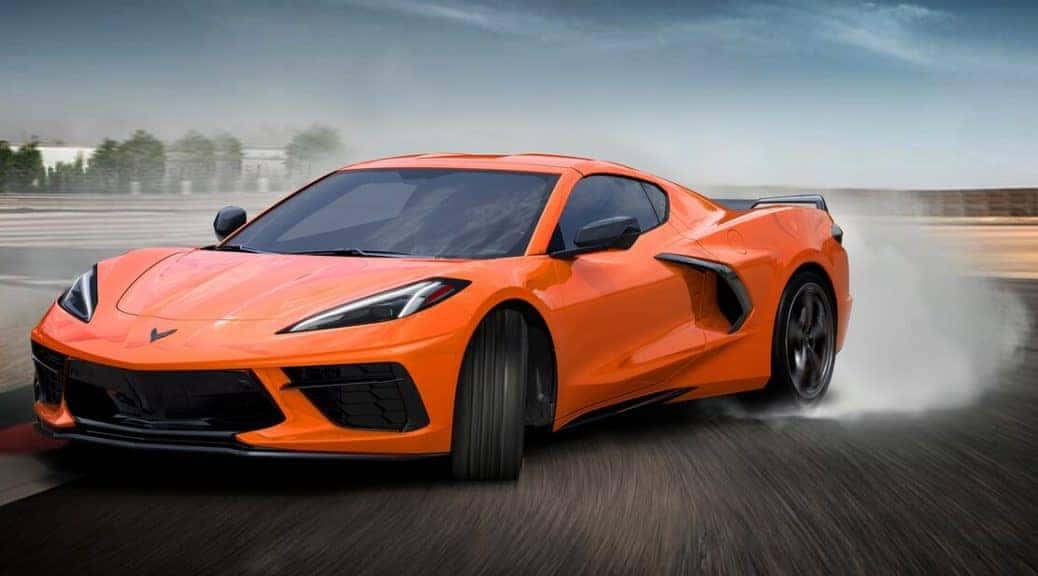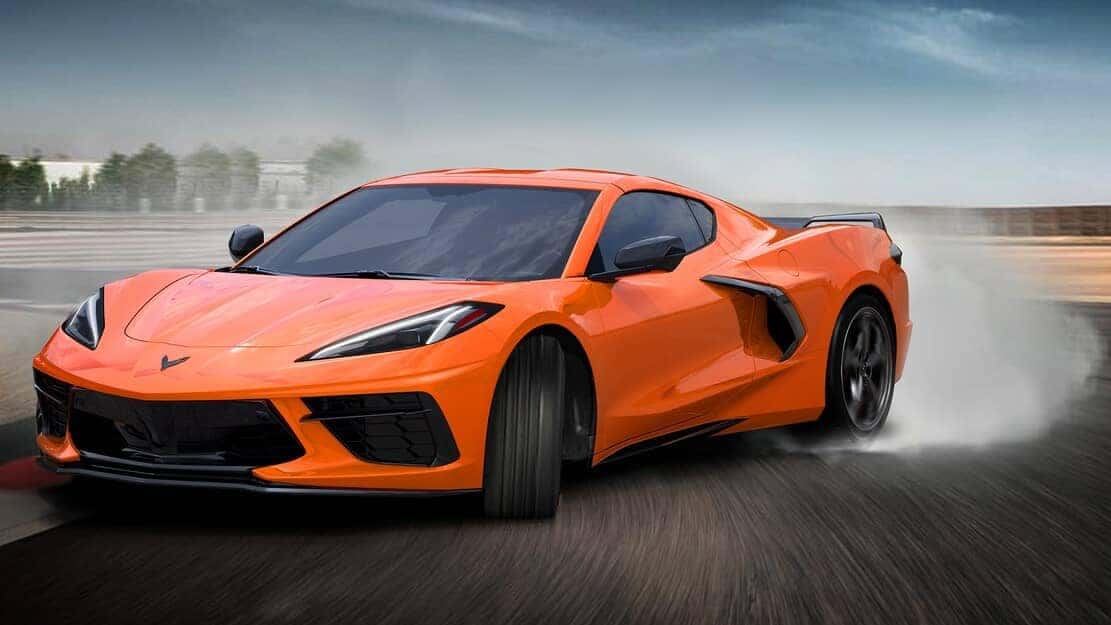 New Corvette Colors For 2022
Although the All-American Chevrolet brand has a great deal of vehicles under its belt, without question, their Corvette sports car is their main squeeze. Now more than ever, with its recent C8 Corvette entering its third model year, the car has gained widespread popularity. While changes in design have been relatively haven't been too dramatic, they still add just enough excitement.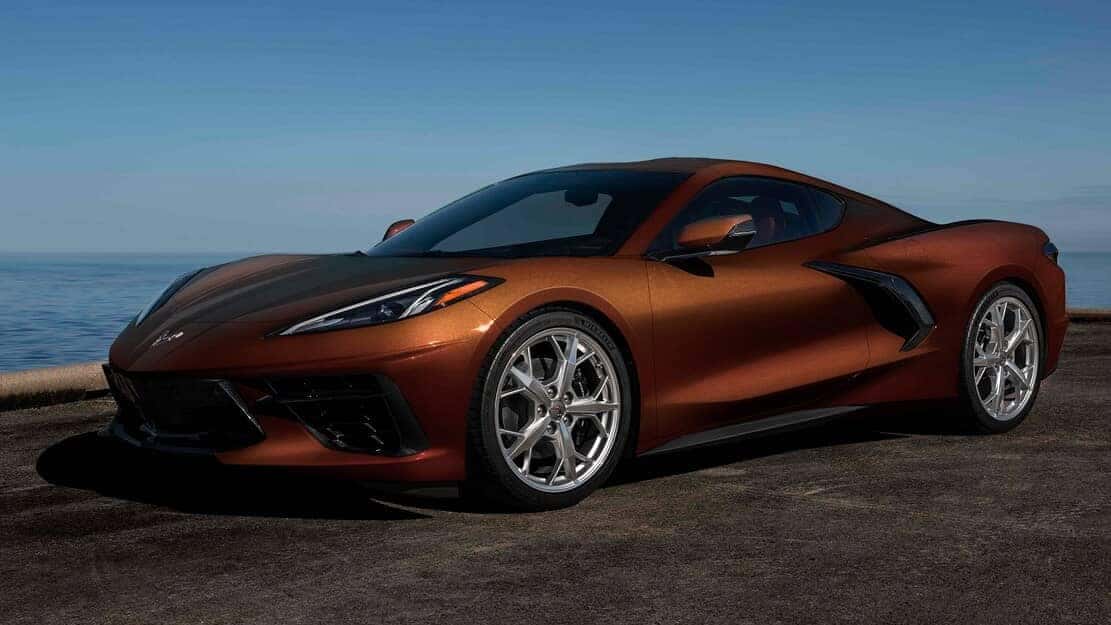 Recently, the automaker announced that there are three new color options available. The three new color options include Amplify Orange, Caffeine, and Hypersonic Gray. At least one of these colors is viewed as a premium color, with Amplify Orange being a bit more expensive.
It seems as though the colors Caffeine and Hypersonic Gray are standard. The Caffeine color appears to look brownish, and the shared image from the brand appears to have hints of metallic gold elements to it once it hits the sunshine. The color is very subtle for the Corvette. Hypersonic Gray also serves as a metallic color option, and slightly comparable to the silver that was previously available to the vehicle.
All of next year's Corvette models will encompass standard Apple CarPlay and Android Auto, as well as new display options for the digital gauge cluster, such as a tachometer in Track mode. These standard gadgets were presented in the 2021 model year. Buyers of the 2022 C8 models can also select the magnetorheological dampers as a standalone option that doesn't necessitate buyers to choose the Z51 performance package.
For the time being, no new changes will be applied to the motor, as the Corvette will continue to make use of a 490 horsepower 6.2-liter V-8 engine. The company confirmed that orders for the 2022 model will start by early July.
The drivetrain shifts over from previous years with the 6.2-liter V-8 engine producing 490 horsepower and 470 pound-feet of torque. Car and Driver states that the C8 can reach 60 mph in 2.8 seconds and run the quarter-mile in 11.2 seconds at 122 mph. The 2-door vehicle uses an 8-speed dual-clutch gearbox. The entry-level price for the 2021 Corvette was $60,995, (plus destination fee), with the 2022 C8 likely following suit.
Corvette's Color Of The Year
The 2021 Corvette already has an exciting group of 12 exterior colors. At the present moment, the fan favorite of the bunch is Torch Red.
For loyal Corvette followers, the popularity in the Torch shouldn't come as a shock, as GM Authority previously reported that this option was the most desired exterior color for the 2020 Corvette, specifically making up 25 percent of all of last year's models that were produced. Arctic White came in as the second most popular 2020 Corvette color, making up 15 percent of the sales, while Black came in third place at 12 percent. Finally, with 7 percent each, Sebring Orange and Elkhart Lake Blue came in fourth and fifth, respectively.
All Corvette color options currently include:
Sebring Orange Tintcoat
Arctic White
Ceramic Matrix Gray Metallic
Black
Accelerate Yellow Metallic
Shadow Gray Metallic
Rapid Blue
Red Mist Metallic Tintcoat
Elkhart Lake Blue Metallic
Silver Flare Metallic
Zeus Bronze Metallic
Inhouse, the 2021 Corvette currently offers eight interior colors, such as:
Jet Black
Sky Cool Gray
Adrenaline Red
Natural
Natural Dipped
Tension with Twilight Blue Dipped
Morello Red Dipped
Sky Cool Gray with Strike Yellow
Miami Lakes Automall
When the time comes to purchase a spanking new Chevrolet Corvette C8, be sure to do it at Miami Lakes Automall . We sell a wide range of Chevrolet models in a variety of different styles and prices. Simply view our online new car inventory , and once you find something that suits your particular style, chat with a representative for further assistance.
Photo Source/Copyright: Chevrolet Media
Previous Post Chevrolet Blazer vs. Trailblazer: Two Peas In A Different Pod Next Post Chevrolet Proves That Its Design For Its Silverado 1500 Has True Buying Power