Chevrolet Revamps Off-Road Z71 Package For Upcoming Vehicles – Miami Lakes Automall Chevrolet Chevrolet Revamps Off-Road Z71 Package For Upcoming Vehicles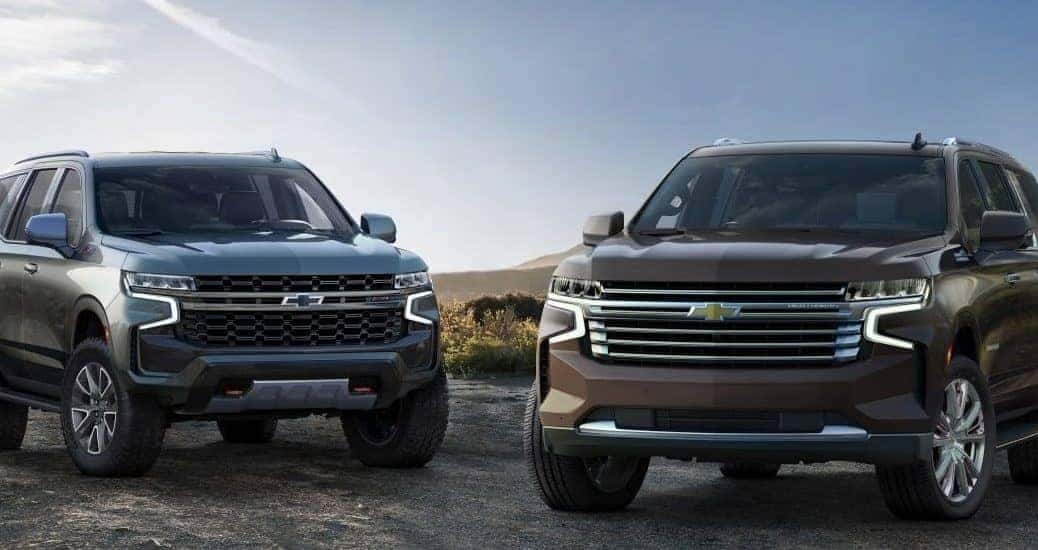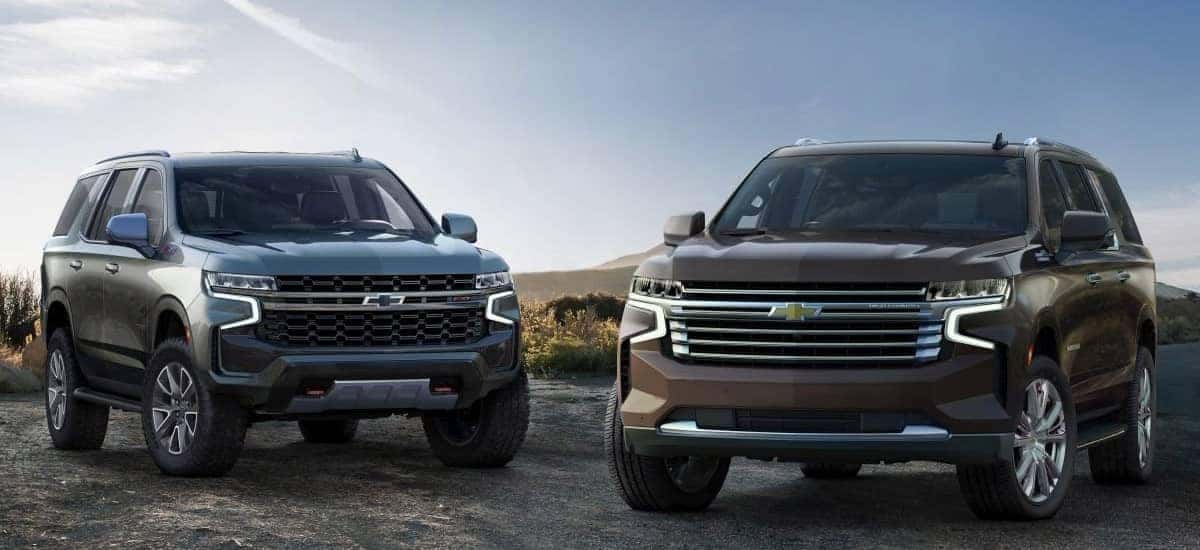 Photo credit: Chevrolet
The folks at Chevrolet have outdone themselves when revamping the Z71 off-road package made for the upcoming 2021 Chevrolet Suburban and Tahoe. The 2021 Chevrolet Suburban and Tahoe Z71 package now offers more for customers than ever before. Drivers who opt for this package can expect an exceptional off-road truck that is protected from the elements for any fun, adventurous excursions. The Z71 package is available for all of these trims on both the Suburban or Tahoe: LS, LT, RST, Premier, and High Country. The engines a buyer can select include either the 5.3-Liter or 6.2-Liter powertrain. What else can drivers expect with this package?
Why Opt For the Z71 Package?
Owners of a new Chevrolet that want to ensure their vehicle carries tools to ensure their vehicle is protected when traveling off-road should opt for this package. Included is a solid, high-clearance front fascia that implements a significantly advanced approach angle. Drivers gain a unique fascia with a pair of horizontally oriented, red tow hooks, which project far enough for comfortable use if they are ever needed. Underneath the fascia and behind the tow hooks rests a large skid plate that helps ensure the truck's vitals from abrupt impact or damage to the most important parts of any vehicle. The gas tank, the oil pan, transmission and more are all protected thanks to the skid plate and this piece is considered vastly important when going on any trails or off-road travels.
Enjoy A Ton of New Standard Features
The Z71 package provides the upcoming 2021 Chevrolet Suburban and Chevy Tahoe with standard hill-descent, standard four-wheel drive and adds a two-speed transfer case with a dedicated low-range. Regardless of which vehicle a driver sides with, they will drive on unique, large 20-inch wheels and Goodyear Wrangler TrailRunner AT all-terrain tires. We could not recommend this package more! When this vehicle debuts in 2020, we recommend to ask us about adding this revamped Z71 package as well. Keep in mind, both the upcoming 2021 Suburban and Tahoe will off the new Chevrolet class-exclusive four-corner air suspension.
New Technology Provides More For Drivers
Buyers will be able to choose between three new driving modes. The suspension can change from Normal to Off-Road 1 or Off-Road 2. The difference between the suspension is the vehicle is raised one inch off the ground in Off-Road 1 and up two inches in the Off-Road 2 setting. Easily to remember and important should a driver want to have maximum ground clearance while driving. For customers that can't wait for these models to come out and want to drive a new Chevrolet option, we have plenty at Miami Lakes Automall ready!
Choose Chevrolet With Our Assistance!
Come to Miami Lakes Automall , we're more than excited to help our customers, we're thrilled. Looking for a new option to buy or lease? Take a look at our newest vehicles or our quality pre-owned vehicles . We can help sell your current vehicle or bring it back to life like new with an online appointment to our service center. Allow our professional techs to look at your current ride for any repairs or maintenance work. Just schedule a service appointment to get started!
We're here to help with any financial help, needs or suggestions to help make paying for a vehicle easier. Stop by today and see what we can do for you right now.
Previous Post 2019 Chevy Tax Deductions For Busines Owners Next Post GM Pressing Hard to Get 4-Gen Bolt AV's On The Road