2019 Chevy Tax Deductions For Busines Owners – Miami Lakes Automall Chevrolet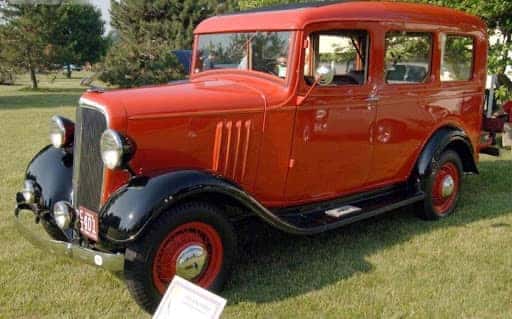 Section 179 Tax Deduction
On December 2018, the Internal Revenue Service released Revenue Procedure 2019-08, (an official statement of a procedure that affects the rights or duties of taxpayers or other members of the public under the Internal Revenue Code) in order to equip others with direction on tax deductions for the year under Section 179 and on deduction deducting depreciation under Section 168.
Section 179 deduction can apply to tangible personal property like machinery and tools bought for use in a vocation or business. If the taxpayer prefers, they are qualified for real property. The recent Revenue Procedure describes how taxpayers can elect to treat the qualified real property as Section 179 property.
The saying "Invest In Yourself" is brought to life by the Section 179 Deduction as it adds capital equipment (equipment that they use to improve their operations and further increase revenue) as part of an incentive to businesses.
To sum up, business owners who use the Section 179 Deduction will be aided by the added equipment and vehicles. All of this will allow one to keep more of his or her tax dollars.
Tax Deductions for Chevy Automobiles
INSTANTLY write off up to 100% of the retail price of eligible Chevy automobiles! Thanks to new tax depreciation laws, businesses may be entitled to a deduction of up to 100% of the retail price of an unlimited number of purchased Chevy vehicles that qualify in 2019 for business use.
First Year Vehicle Depreciation Limits For 2019
*_Up to $18,100 per vehicle (no aggregate limitation)_ *
Spark
Sonic
Cruze
Malibu
Impala
Volt
Bolt EV
Trax
Equinox
Camaro
Corvette
Colorado
City Express
*_Up to 100% of the purchase price (no per-vehicle or aggregate limitation)_ *
Silverado 1500
Silverado 2500HD
Silverado 3500HD
Silverado 3500 Chassis Cab
Silverado 4500HD, 5500HD and 6500HD Chassis Cab
Blazer
T raverse

Tahoe

Suburban

Express Cargo Van
Express Passenger Van
Express Cutaway
Low Cab Forward
Photo Source/Copyright: Motor Trend
Previous Post The next-generation Chevrolet Tahoe and Suburban SUV's Make an Entrance Next Post Chevrolet Revamps Off-Road Z71 Package For Upcoming Vehicles