Chevrolet Is Developing A New EV Pickup Truck – Miami Lakes Automall Chevrolet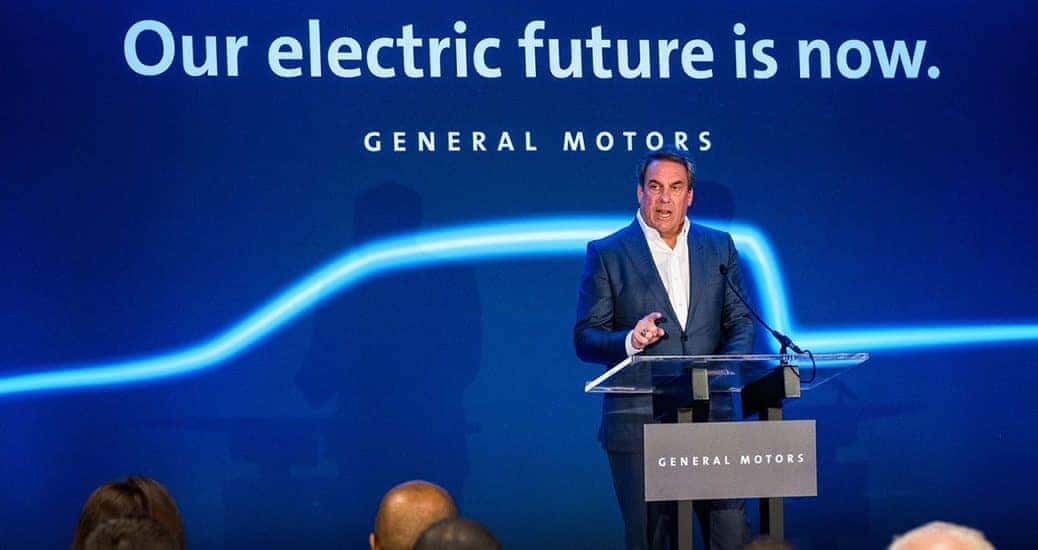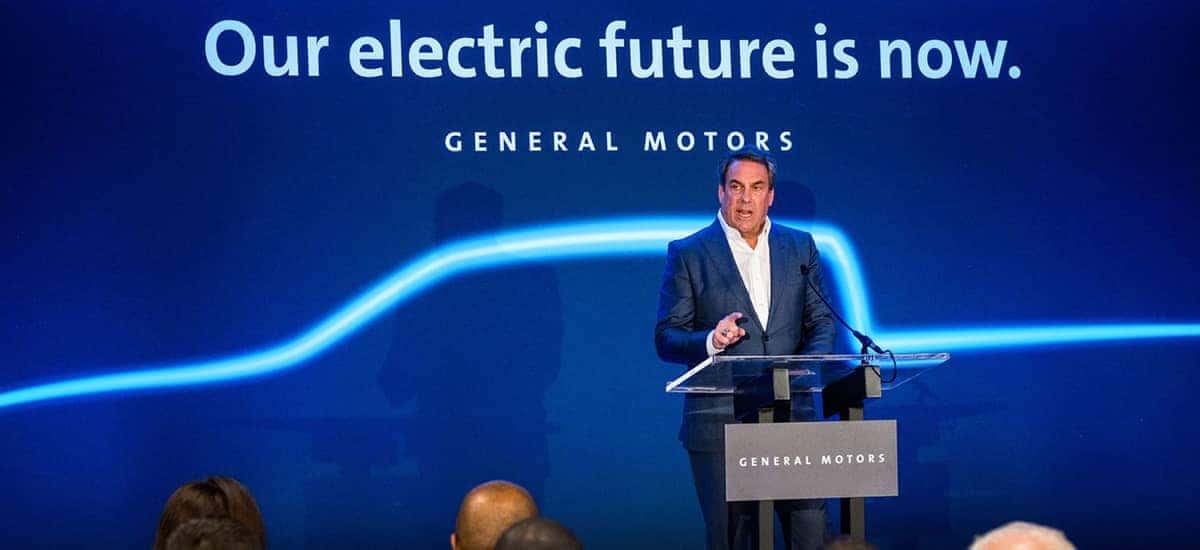 Photo credit: Chevrolet
GM has unveiled its future electric vehicle plans in its 10th sustainability report, and one of the most striking projects is Chevrolet's BET Truck. This will be Chevy's first full-size electric pickup truck and General Motors has listed its electric-mile range to surpass 400 miles. Unfortunately, that's all General Motors has revealed about its plans. Some have speculated that the Silverado has the chance to be the first pickup that gains the electric capacity or a brand new model. Not that the Silverado needs any more support to surpass the competition . The lofty goals are taken very seriously by GM, as even the president of GM, Mark Reuss has revealed he drives a Chevrolet Bolt to commute to work. When looking into the plans for Chevrolet, the goal is determined straight from the top.
Chevrolet Investments Are Set
The early reports had Chevrolet introducing the new EV pickup truck by 2021, but this might be pushed back since the global Coronavirus pandemic has continued longer than expected. General Motors has actually proposed 20 electric vehicles will be produced and on the road by 2023. The pledge by GM included nearly an entire lineup of EVs by 2030. The $2.2 billion investment will see GM's Detroit-Hamtramck plant turning into the first assembly plant solely focused on EVs. Chevrolet will also make new EV vehicles and keep some of the gasoline models for the near future, but across the board, this won't be the case for long. While there hasn't been an electric vehicle made since the Bolt in 2016, this upcoming decade will see the production of EVs starting with this new pickup EV. The growth of EV will take place globally for GM by 2040. Another goal is ensuring the recycling of 100 percent of end-of-life EV batteries.
General Motors Leads the EV Way
The goal for Chevrolet is not only to add its first-ever electric pickup, but to add a mid-sized electric SUV and a possibly a new look to the Chevrolet Bolt, converting the famed electric car into an SUV or crossover design. General Motors will also work to add three-row luxury electric SUVs. Through their GMC and Cadillac brands, expect GM to add other EV models, including an electric Hummer, but the large focus remains on the Chevrolet brand to lead the way for GM.
"The past several months have been difficult and our world has changed. As we move through the world in a new way, GM is as determined as ever to create solutions that lead to a better future for all. GM remains focused on delivering on our vision of a world with zero crashes, zero emissions, and zero congestion while becoming the most inclusive company in the world," -CEO Mary Barra
Find the Newest Chevrolet Vehicles All at Miami Lakes Automall
We hope you visit us at Miami Lakes Automall , where we make it easy for customers to drive away with an amazing vehicle at an incredible price. Our friendly sales team is excited to show off our entire Chevrolet lineup . We're ready to assist with all sales and trade-in offers. From our new vehicle inventory to our pre-owned vehicle inventory , there's a fantastic selection to decide from.
If you're looking for pricing options to allow you to buy what you want, our trusted auto financing team can support you for any buying or leasing needs. For any repair or service needs, please make an online service appointment to see our knowledgeable service team. Come visit us today, we're located at 16600 NW 57th Ave in Miami Lakes, Florida. We can't wait to get started to help you.
Previous Post Chevrolet Gets J.D. Power's Stamp Of Approval For 2020 Next Post What It's Like To Drive The 2021 Chevrolet Trailblazer