All-New 2020 Chevrolet Menlo EV Debuts In China – Miami Lakes Automall Chevrolet All-New 2020 Chevrolet Menlo EV Debuts In China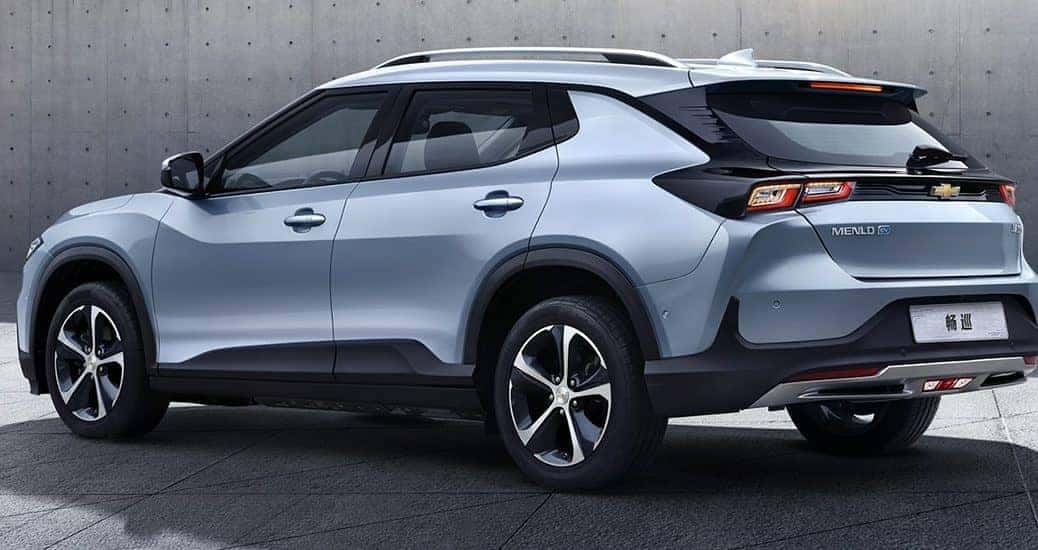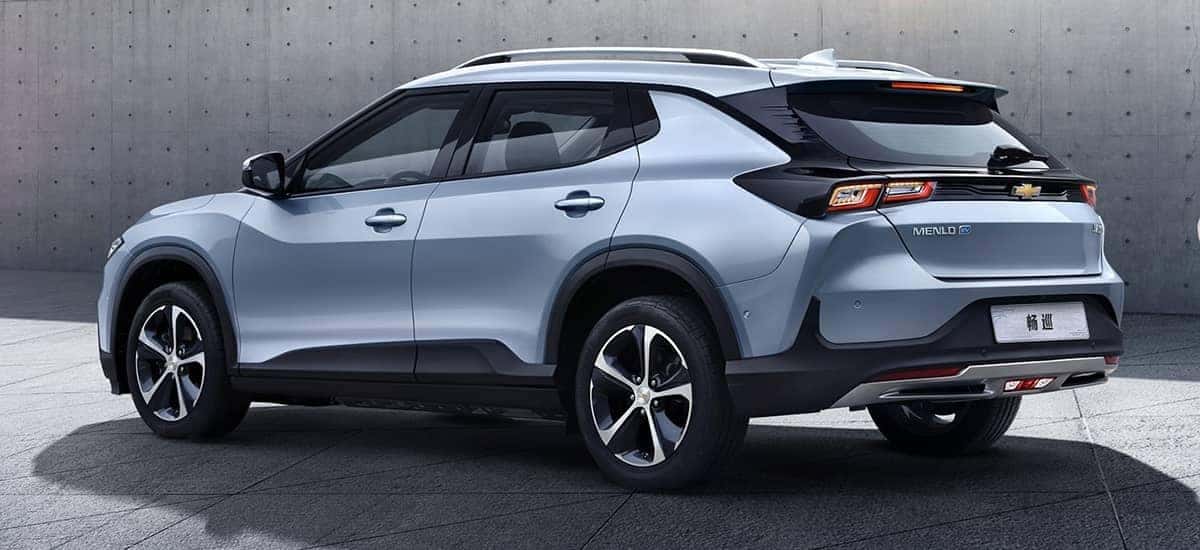 Photo credit: Chevrolet
Earlier in 2020, the introduction of the all-new 2020 Chevrolet Menlo EV began in China, becoming a new engaging option that is exclusive currently to China. This a compact-size SUV that is a fully battery-electric. Customers in China will be able to drive the Menlo EV and enjoy one of its cool cargo features in the following GM Authority Feature Spotlight. The feature in question is found in the Chevrolet Menlo EV's sizable rear hatch. Underneath the rear hatch cargo floor, there's a segmented tray, which can easily hold several different items safely and be protected. Chevrolet has made better use of the space offered in the interior with the Menlo EV.
2020 Chevrolet Menlo EV Arrives
While the 2020 Chevrolet Menlo EV has arrived, it is currently exclusive to the Chinese market. It was developed in a joint venture between General Motors and China's SAIC, also known as SAIC-GM. There are currently no plans to make the all-electric crossover available outside of China. The Chevrolet Menlo EV gains its sports an exterior design from the 2017 Chevrolet FNR-X Concept. The crossover seats five passengers and drives on a regional variant of the GM BEV2 platform. The GM BEV2 platform also contributed to the underpinnings for the 2017 Chevrolet Bolt EV. What has Chevrolet introduced
More On the EV Powertrain
Looking into the powertrain of the Menlo, the EV crossover contains a single electric motor, which pumps out 148 horsepower and 258 pound-feet of torque. The engine receives its power with a 52.5 kWh battery pack that supplies as much as 256 miles on a single charge, based on the New European Driving Cycle criteria. With General Motors ramping up its all-electric vehicle efforts in a major way over the next few years, we may see similar storage accommodation on models intended for the U.S. as well. While we wait for the Chevrolet Menlo EV to come out, reach out to us and let us know what you think on social media . As always, for all things Chevrolet, check out Miami Lakes Automall to find and drive the best Chevy vehicles around.
Drive New Chevy Vehicles With Our Help
We hope you visit us at Miami Lakes Automall , where our friendly team is excited to show off our entire new Chevrolet lineup . We take pride in providing a large variety of quality pre-owned vehicles . We can help with any selling, buying or leasing offers, and more. Have a trade-in for us? We can assist with making that happen as well.
Do you currently have a vehicle that isn't running like it used to? Make an online service appointment and we will do our part to get your vehicle on the road. We're happy to offer our help with car maintenance and repairs. Don't wait any longer to fix up your car. We look forward to providing an entire automotive experience. Find all that and more at Miami Lakes Automall now!
Previous Post Chevrolet's Ultimate Playlist Next Post The Seemingly Meek Chevrolet Sonic Shows Up Every Vehicle In The J.D Power Initial Quality Study