Chevrolet's Ultimate Playlist – Miami Lakes Automall Chevrolet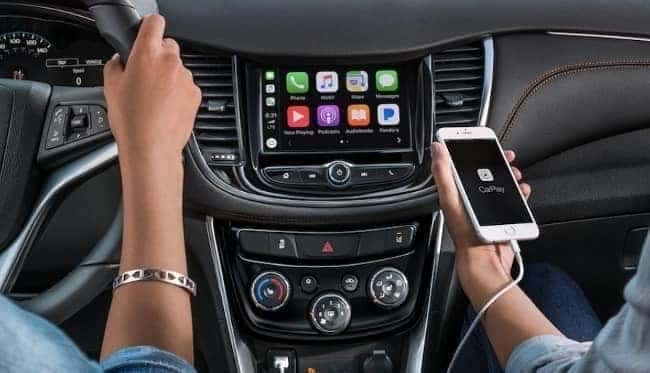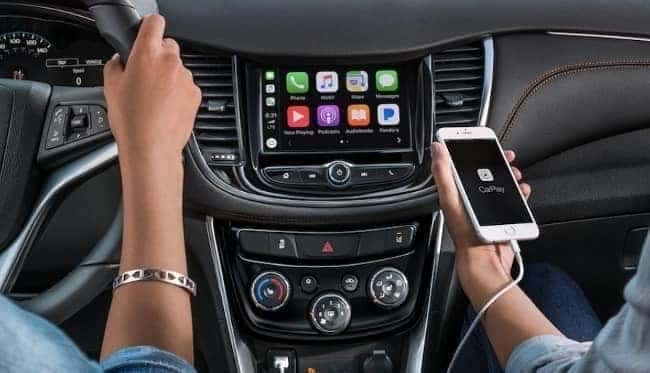 The Chevrolet brand has been an ultimate powerhouse automotive brand for over 100 years and undoubtedly has had quite an impact on the industry. Ways that one might not expect that the truck-focused company has had an impact is in pop culture, specifically in the music industry. Singers like Elton John, Bon Jovi, Taylor Swift and more have all gained some level of influence in their songwriting from Chevrolet in one way or another.
Miami Lakes Automall is joining in on the fun to jubilate World Music Day…only a day later. Our writers have compiled a list for you to enjoy on your summer vacation of the most iconic Chevy inspired songs. Rock out to Chevrolet's Ultimate Playlist!
American Pie by Don McLean
_ "So bye-bye, Miss American Pie, drove my Chevy to the levee, but the levee was dry." _
This 1971 rock and roll classic sung by Don McLean became a massive success and stayed on the charts in North America for four weeks and also dominated the list in Australia, Canada, and New Zealand. It was also notable for the frequently mentioned phrase "The Day The Music Died", in reference to the plane crash of 1959 that killed legendary performers Buddy Holly, The Big Bopper, and Ritchie Valens.
Crocodile Rock by Elton John
This 1972 song simply embodies the rock 'n' roll, dating and youthful independence of that era. It was a pre-single for upcoming album Don't Shoot Me I'm Only the Piano Player. The musical genius gives Chevy a shoutout with his lyric _ "an old gold Chevy and a place of my own." _
Little Red Corvette by Prince
Funk-rock God, Prince released his mega-hit single, Little Red Corvette in 1983 and became the most popular song of that time, as well as his first song to reach the top 10 in the North American charts. In 2016, Chevy issued a print ad with its famous sports car and with a caption of Prince's lyrics _ "Baby that was much too fast" _
The One I Loved Back Then by George Jones
Country legend George Jones also showed love to "America's Sports Car" and sang this 1985 and also dubbed it "The Corvette Song". In the song, Jones compares the similarities between fast Corvettes and beautiful women.
99 In the Shade by Bon Jovi
In 1999 In the Shade was produced by double-platinum selling rock band, Bon Jovi in 1988, with a feel-good summertime vibe and energetic tempo. The song includes the lyrics _ "I got the radio blasting in my old man's Chevrolet." _
Mud On The Tires by Brad Paisley
Country music singer Brad Paisley wrote this song in 2004, in which he sings about at long last getting a loan in order to buy a spanky new Chevrolet, _ "I've got some big news, I'm holdin' the keys to a brand-new Chevrolet…" _
Camaro by Kings of Leon
American band, Kings of Leon rocked the house in 2007 with its Camaro song, with the lyric _ "She looks so cool in her new Camaro." _ The Chevrolet Camero is another popular sports car by the company and highly sought after during its 36-year reign.
Tim McGraw by Taylor Swift
The once country-music sensation turned mega pop star Taylor Swift wrote her first single naming it after country music legend Tim McGraw in 2006. She also gave a shout out to one of Chevy's pick up trucks with the verse _ "Just a boy in a Chevy truck, That had a tendency of gettin' stuck" _
Red Camaro by Rascal Flatts
_ "I saw a red Camaro today _
_ And I did a double take _
_ I thought I saw her face" _
Country music group pays homage to the lovable Camero in 2010 as apart of the band's seventh studio album dubbed "Nothing Like This". Although it wasn't the most popular song on the record, the album ended up going platinum, and we'd like to think it had a little help from the Chevy brand.
Miami Lakes Chevrolet
Looking for a cool pickup to listen to your favorite Chevy tunes? Look no further than the strong and hefty 2020 Chevrolet Silverado 1500 , this all-time classic is very capable of lifting large loads as it can tow up to 13,400 lbs. The Silverado also provides plenty of safety options and a comfortable ride. Those who are interested in any of our Chevy models can simply view our online new car inventory and chat with a representative virtually for further assistance.
Photo Source/Copyright: Chevrolet
Previous Post Upcoming 2021 Chevrolet Tahoe Gains New Air Suspension System Next Post All-New 2020 Chevrolet Menlo EV Debuts In China