9 Models at Miami Lakes Automall Are Total Quality Impact Winners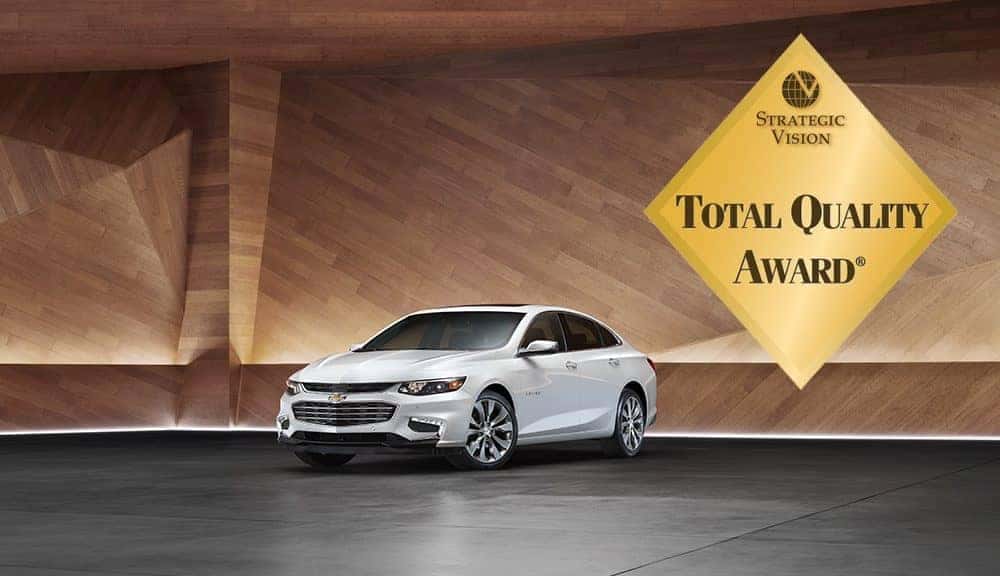 Miami Lakes Automall is impressive. Seven brands all in one place, can it get better than that? It can! Many of the vehicles sold at Miami Lakes made it on this year's Strategic Vision Total Quality Impact (TQI) award winner list. In fact, four trucks and utility vehicles and five cars sold at our dealership made the list! These nine winning vehicles come from four amazing brands.
How trustworthy is the Strategic Vision process for TQI? Very! The testing process and results for TQI are as complete and accurate as it gets. The winners of this award don't just have awesome features and vehicle quality, but satisfied consumers. Categories consumers are asked about include problems reported, tangible aspects of the vehicle, intangible aspects, and emotions felt by consumers towards the vehicle.
Winning vehicles at Miami Lakes:
Chevy
The Chevy Colorado takes how the award in the standard truck category.
In the premium convertible category, the Chevy Corvette Convertible came in first and the Chevy Corvette Coupe took home the premium coupe segment.
The Chevy SS won the near-luxury car segment.
In the mid-size ATP category, the Malibu Hybrid won the gold.
Chrsyler
No surprise here as it is constantly winning awards in the minivan segment, but the Chrysler Pickup wins the minivan segment.
Jeep
The Jeep Wrangler took home the small SUV/Crossover category, which is expected when considering how capable it is both on and off-road!
Dodge
The awesome and fast Dodge Charger takes home the award for the full-size car segment.
In addition to the Charger, the Durango won in its segment as well (mid-size SUV)!
Interested in any of these many award winning trucks, SUVs and cars? We have plenty to go around and many more vehicles and brands including Kia, Mitsubishi and Ram. Check out our inventory at Miami Lakes Automall here !
Previous Post Features of the All-new 2018 Chevy Equinox Include an All-new Turbo Diesel Engine Next Post Why These Chevy Vehicles Are Ranked Highest in Initial Quality