2024 Chevrolet Montana Makes its Official Debut – Miami Lakes Automall Chevrolet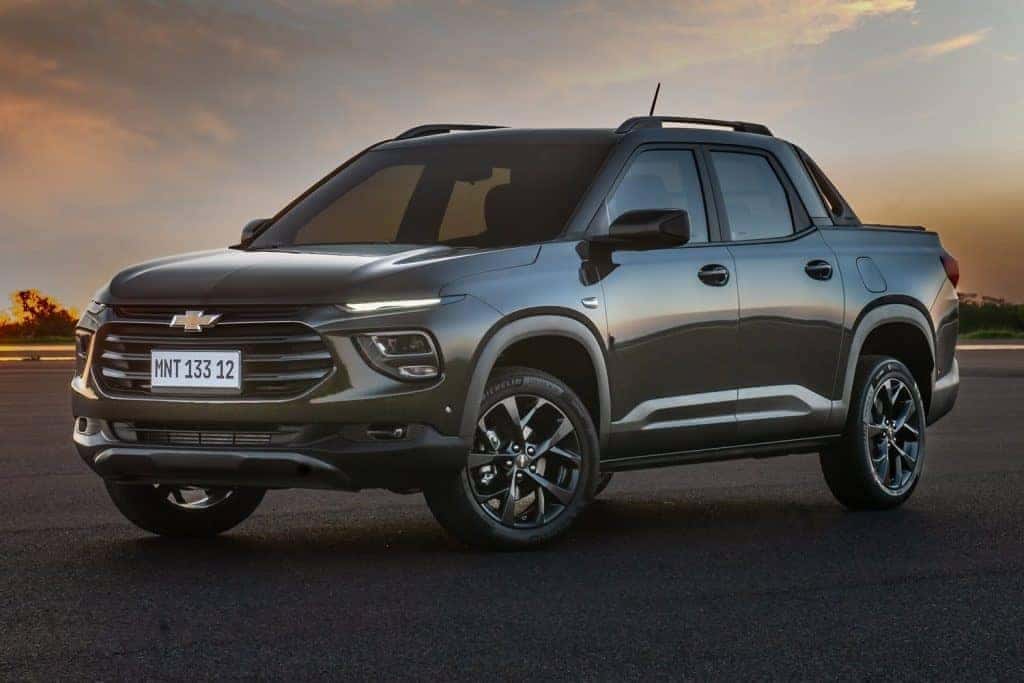 The 2024 Chevrolet Montana is finally here. After being teased for several months, the unibody compact pickup truck will make its way to Brazilian markets. Chevrolet unveiled the 2024 Montana during a special broadcast on the Chevrolet Brasil YouTube channel. There, the automaker highlighted its strategy for the compact pickup truck and some of its features and capabilities. As of late, the automaker has been focused on its electric lineup . EVs like the Chevy Silverado EV and Colorado EV have been priorities, but this doesn't mean Chevy isn't showing love for its combustion engine vehicles. As the latest gasoline vehicle to debut, the 2024 Chevy Montana offers impressive capability and versatility. We'll take a closer look at the compact truck and see what consumers can expect.
What to Expect From the 2024 Chevy Montana
The all-new 2024 Chevy Montana has officially debuted. Revealed on the Chevrolet Brasil YouTube channel, the unibody compact pickup truck was highlighted as an innovative concept that combines utility and versatility. Riding on a variant of the GEM platform, the 2024 Montana features a crew-cab body configuration with a Chevy-Blazer-inspired front end. The pickup also features black plastic cladding on its lower body, roof rails, and a sports bar above the bed. The multi-flex cargo bed offers 30.87 cubic feet of space and has an advanced tonneau cover sealing system that provides waterproof protection. About the Chevy Montana, GM South America president and CEO Santiago Chamorro said,
"This innovative concept from new Montana fits perfectly with the new habits, values, and needs of the consumer, who seeks a healthier lifestyle, with better harmony between work and leisure, with more productivity and satisfaction," said President and CEO of GM South America, Santiago Chamorro, in an official press release. "Only such a multifunctional and disruptive car could deliver all this with quality and prestige," he added.
The 2024 Montana arrives with a 1.2L turbocharged engine that delivers 133 horsepower and 155 lb-ft of torque. This engine can be paired with either a six-speed manual transmission or an automatic. The compact pickup truck also features a forward-wheel drive setup. Those interested in the 2024 Chevy Montana will be happy to know the pickup has entered a special pre-sale period. It will arrive at Chevrolet dealers in Brazil in February 2023. While the Montana will be built at the General Motors Brazil plant, it will also be offered in other South American countries.
Come Test Drive a Brand-New Chevy at Miami Lakes Automall!
Are you excited about getting a new Chevy? So are we! At * Miami Lakes Automall *, we're more than eager to help our customers find what they're looking for. Check out our new vehicle inventory or browse our quality pre-owned vehicles . We offer suggestions like auto financing to help make paying for a vehicle easier.
If you're in need of service, schedule an online service appointment with our expert technicians. Allow our professional techs to get started on all repairs or maintenance work. Stop by today and see what we can do for you right now.
Photo Credit: Chevrolet
Previous Post The Chevy Suburban's 250,000-Mile Journey Next Post The Chevy Malibu Sedan Gets Recharged