Two All-New Chevy Sports Cars Are on the Way According to GM President – Miami Lakes Automall Chevrolet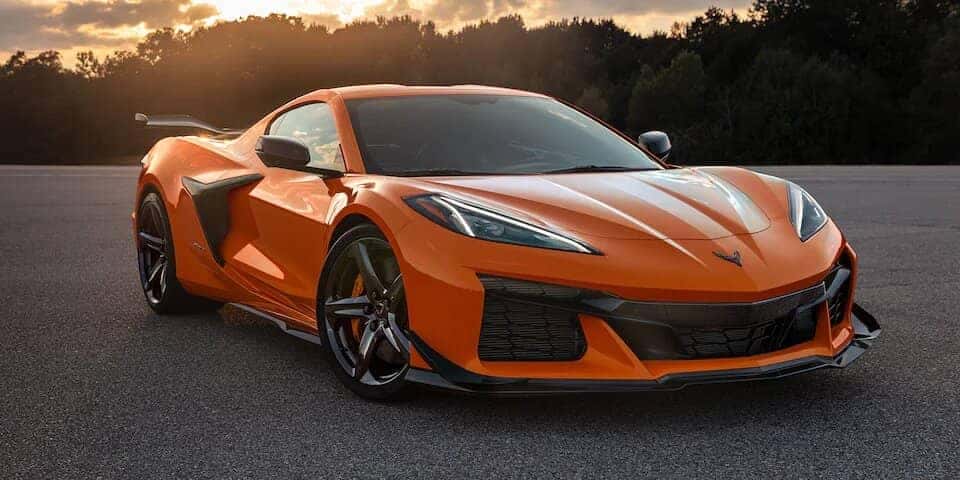 Chevrolet has two all-new sports cars on the way. This news comes directly from General Motors president Mark Reuss who said that a pair of Chevy performance vehicles will arrive in 2024. Reuss previously hinted at the introduction of an all-electric Corvette in April which leads many to believe one of these new vehicles may be exactly that. The 2023 Chevy Corvette recently received some new performance upgrades so the introduction of an all-new Corvette is exciting. Especially if it arrives as an electric version with the same high performance everyone loves from the sports car. While not much information was revealed, we'll see what Reuss said and what consumers can expect from Chevrolet.
Is There An Electric Chevy Corvette on the Way?
According to General Motors (GM) president Mark Reuss, there will be two new Chevy sports cars arriving in 2024. President Reuss had previously stated that an all-electric Corvette would be coming on the brand's Ultium platform. Alongside an electric Corvette would be a hybrid version of the sports car. While Reuss did not disclose any definitive information about the electric and hybrid Corvette, he said that the names and performance specs would be released as they neared their debut. Fast forward to now and we still do not have much information. All we know is that two sports cars with the Chevy badge are coming as soon as 2024.
According to Reuss, one of the two sports cars will be a new version of the Corvette C8. Currently, the C8 is set to arrive with a powerful V8 engine that will allow the Corvette to exceed 200 mph. Whether this new version will be an all-electric or hybrid version we're not sure. Speculation is that this new Corvette will carry the E-Ray moniker which was discovered in recent trademark filings. As a successor to the C8, the electric Corvette would likely feature a V8 engine with a front-mounted electric motor. It would also likely have all-wheel drive.
As for the other sports car, Reuss did not mention the name Corvette. This does not mean that the second car will be something entirely new, but rather it could be the long-rumored Zora. This potential hybrid sports car could carry also carry a V8 engine. Reuss mentioned that it would "set the standard of the world for performance for Chevrolet." This is a bold claim so whatever it may be, it's certain to be a high-performance vehicle. For now, we'll be staying tuned for more information.
Come Test Drive a Brand-New Chevy at Miami Lakes Automall!
Are you excited about getting a new Chevy Corvette ? So are we! At * Miami Lakes Automall *, we're more than excited to help our customers find what they're looking for. Check out our new vehicle inventory or browse our quality pre-owned vehicles . We offer suggestions like auto financing to help make paying for a vehicle easier.
If you're in need of service, schedule an online service appointment with our expert technicians. Allow our professional techs to get started on all repairs or maintenance work. Stop by today and see what we can do for you right now.
Photo Credit: Chevrolet
Previous Post Which EV Pickup Is Right For You? 2024 Chevy Silverado EV Vs GMC Sierra EV Next Post 2023 Chevy Bolt EV Earns J.D. Power ALG Residual Value Award