2018 Chevrolet Camaro 1LE Track Options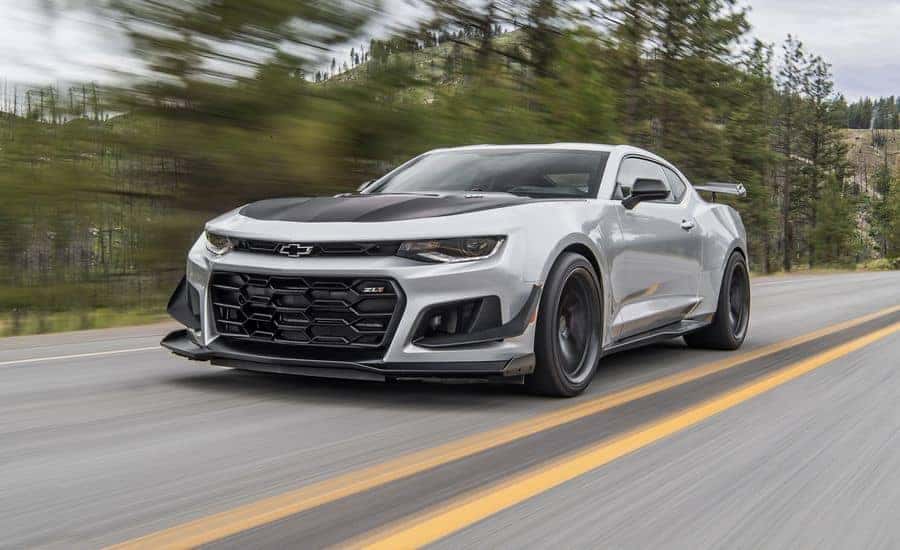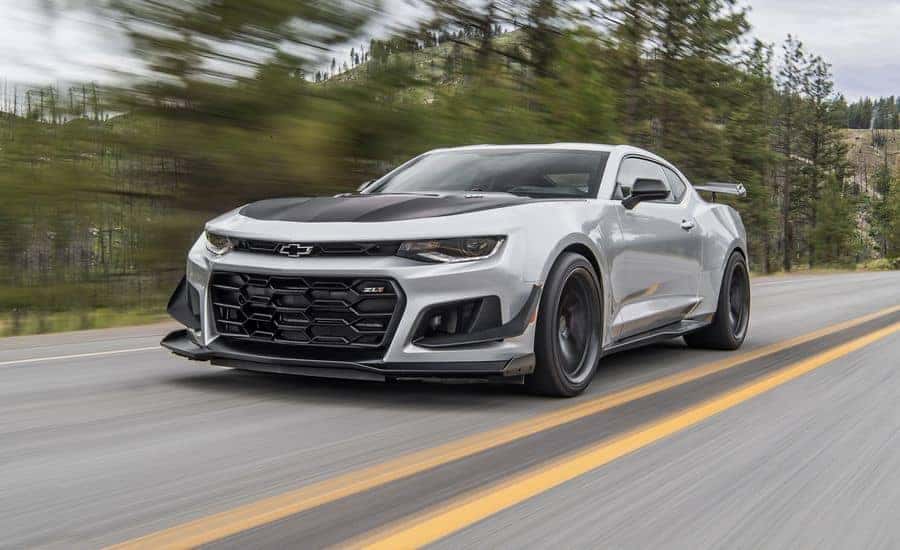 The Chevy Camaro is a legendary vehicle. In 2017, the Camaro celebrated its 50th anniversary and the vehicle still pushes levels of performance to new records and exceeds expectations. To help consumers get exactly the Camaro they want, Chevy offers the Camaro in a couple different trims, engines and packages, and one of our favorite packages is the 1LE Track Package.
1LE Track Package
The sixth generation Chevrolet Camaro is available with the 1LE Track Package and it shows Chevy's unwavering dedication and determination to give drivers more comfort, speed and value. If you're going to drive on a race track anytime soon, adding the 1LE Track Package would be an excellent addition with the purchase of a new Camaro.
Standard Features of the 1LE Track Package
The interior provides a comfortable setting that is noticed instantly. Suede-wrapped flat bottom steering wheel that compliment the suede-wrapped knob for comfortable control come with this package.
Standard Magnetic Ride Control suspension is a detailed performance-oriented chassis that helps stability with improved cornering and overall speed. To help ensure great handling, 1LE packages are provided with a track mode that stiffens suspension and quickens steering and throttle progression and opens up the exhaust for optimal performance when driving. To slow the car down when hitting incredible speeds, the package includes Brembo brakes which supply high-performance braking power. Standard Performance Data Recorder allows drivers to look over their driving history and performance in any Chevy Camaro model.
2018 Chevrolet Camaro ZL1 1LE: A Name of Speed
While the names of the trims might not make it obvious there's something unique or special, there's two words to classify what this package for the Camaro. Upgraded speed!
Something special was built with the 2018 Chevy Camaro ZL1 1LE. A one-piece exposed weave carbon fiber wing, integrated front dive planes and multiple adjustable exterior performance parts. From the rear stabilizer bar to the camber plates, this package gives drivers the option for how they shape the Camaro's look. But what's included inside shows off the pure power given to Camaro owners. Downforce-producing aerodynamics included those carbon fiber rear wing and specific air deflectors on the front fascia produce grip-generating downforce to help the vehicle sharply stick hard and fast turns.
With a zipping fast supercharged 6.2-liter LT4 V8 engine rated 650 horsepower, 6-speed manual transmission with Active Rev Matching this powertrain has no shortage of capable speed. Added track cooling package with engine oil, differential and transmission coolers and dual-mode exhaust system supplies addtional value. Recaro performance seats come standard on the Camaro ZL1.
Costs for this vehicle start at $69,995 MSRP (Plus destination fees). As noted by Chevy cars and crossovers marketing director, Steve Majoros, "In the long and storied history of Camaro performance, there's never been another model that matches with the capability of the ZL1 1LE."
2018 Chevy Camaro V6 1LE
Among the latest lineup of vehicles built by Chevrolet is the 2018 Chevy Camaro V6 1LE. Complete with a 3.6-liter V6 engine that delivers 335 horsepower coupled to a 6-speed manual transmission, this is an impressive vehicle in it's own right.
Included all the same with these models are the standard suede steering wheel and shorter-throw shifter, dual-mode exhaust system and track cooling package with engine oil differential and transmission coolers.
Summer-only Goodyear Eagle F1 245/40R20 front tires and 275/35R20 rear tires are also included with this new 2018 Chevy Camaro. A prize to be sure for any driver, this is one vehicle that grabs attention and doesn't let go. The price for a 2018 Chevy Camaro V6 1LE starts at $32,895 MSRP (Plus destination fees).
2018 Chevy Camaro SS 1LE
* * Not every vehicle can supply drivers with enough power and cutting edge performance that they require or want. But when a special vehicle arrives like the 2018 Chevy Camaro 1LE with 6.2-liter LT1 V8 engine that supplies 455 horsepower and 455 lb-ft of torque and a 6-speed manual transmission, drivers know what they're getting. This is a vehicle that can give drivers exactly what they dream of.
* * Summer-only Goodyear Eagle F1 Supercar tires with compound and construction developed exclusively for Chevy Camaro vehicles are the trusted tire brand and come complete with 339 mm x 26 mm 4-piston rear calipers that give the SS 1LE precise braking while resisting fade with their Brembo brakes, 20 inch forged-aluminum wheels and separate from other vehicles with a sleek design.
* * A satin black hood, front splitter and unique 3-piece rear spoiler complete the look that provides drivers with not only a fast looking car, but the engine, performance and engineering to more than back up the look. Complete with magnetic ride control and capable of high speeds like hitting 0-60 in 4.1 seconds, there's no shortage of control, speed and power here at only $46,295 MSRP (plus destination fees).
* * The Place for All Things Chevrolet
* * Miami Lakes Automall is your place for all things Camaro, whether that's a matter of parts, new models or service. From all-new Chevrolet to late model pre-owned vehicles , we're your destination to buy, lease, trade-in or sell a vehicle. Our team welcomes you to visit for a test drive and can accomodate what your needs are.
* * If you're in need of an appointment at our service center, our staff can help you out with a simple appointment you can make here . Let us cater to your needs and we'll suggest any maintenance required down the road. Providing your vehicle with top performance, safety and driving ability is our goal along with your happiness. Stop in to see what we're capable of at Miami Lakes Automall!
---
Photo credit: Car and Driver
Previous Post Close Look at the Latest Chevy Luxury Pickups Next Post Chevy Debuts New Commercial-Duty Silverado 4500HD, 5500HD, 6500HD