Chevy Debuts New Commercial-Duty Silverado 4500HD, 5500HD, 6500HD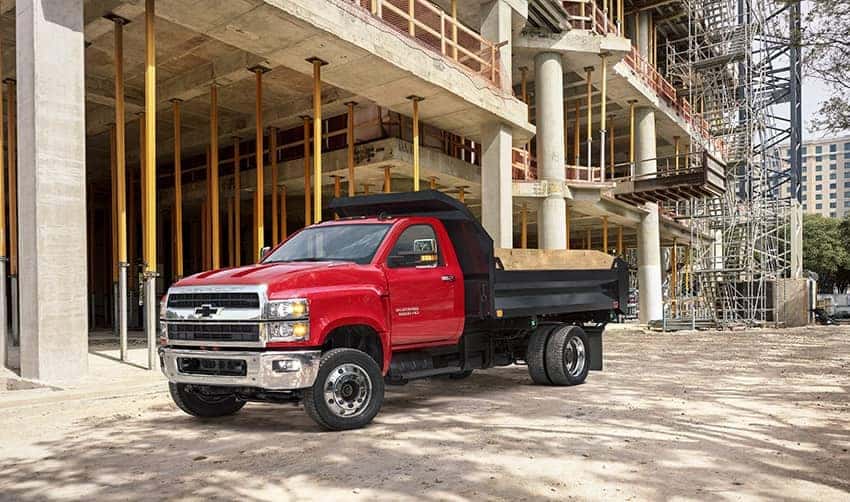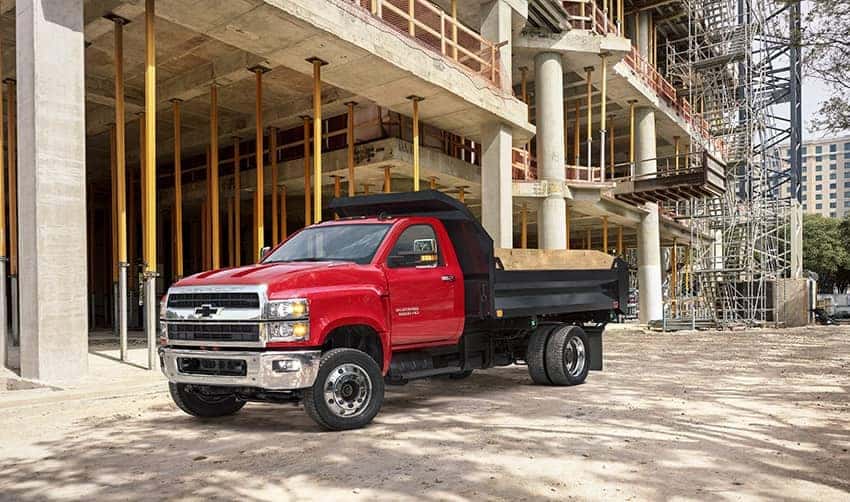 As Chevy said they'd do, Chevy debuted the new Chevy Silverado medium-duty truck at the Work Truck Show in early March, but Chevy kept a secret until its debut. Originally the new medium-duty Silverado lineup was only going to include the Class 4 (Silverado 4500HD) and Class 5 (Silverado 550HD) truck, but now we know that Chevy will also make a Class 6 (Silverado 6500 HD) truck as well.
Chevy's expansion into medium-duty trucks is not entirely new for the automaker. Before 2009 Chevy offered medium-duty trucks, but they paused production on that until now, and Chevy intends to come back strong, and competitors like Ford and Ram will definitely have new competition.
According to an article published by _ Automotive News _ , "GM executives, however, believe the Silverado 4500HD, 5500HD and 6500HD are differentiated enough from the competition to eventually gain upward of a 25 to 30 percent share of the medium-duty truck segment, matching pre-bankruptcy levels."
The inspiration behind the design of the new trucks came from listening to the needs and wants of the people that will be using and working with the trucks, including fleet managers, truck drivers, upfitters, technicians and Chevrolet dealers.
The new Silverado 4500HD, Silverado 550HD and Silverado 6500HD will be equipped with a 6.6-liter Duramax diesel engine that produces 350 horsepower and 700 lb.-ft. of torque. The engine will be paired to an Allison transmission with a Power Take Off (PTO) option and the trucks will be available in two-wheel-drive or four-wheel-drive.
"When you consider all of the flexibility, capability and durability we have engineered into the Silverado, along with the proven power of Allison transmissions and the Duramax diesel engine, we have a medium duty truck line that will appeal to both Chevrolet loyalists and competitive owners alike," said John Schwegman, director of Commercial Product and Medium Duty at GM Fleet.
In addition to offering solutions to problems dealers and drivers have experienced with other commercial trucks, Chevy has also made technology a big focus. The new commercial Silverado trucks will be available with OnStar and Commercial Link, a built-in 4GLTE Wi-Fi hotspot (paid data plan required), wireless cellphone charging, Bluetooth and support for Apple CarPlay and Android Auto.
Chevy says production of the new fleet will begin in late 2018 and pricing will be announced this summer.
* Want to see what it feels like behind the wheel of a Chevy Silverado? Miami Lakes Automall is one of the largest Chevy dealers in South Florida and we have a huge selection of Chevy trucks ranging from the Chevy Colorado , to the Chevy Silverado 1500 , to the Chevy Silverado 2500HD and Silverado 3500HD . Miami Lakes Automall also carries a number of Chevy's commercial vehicles like chassis cabs and vans. Come by Miami Lakes Automall today, we are open seven days a week. *
Previous Post 2018 Chevrolet Camaro 1LE Track Options Next Post AirBnB For Car Owners? GM Aims To Expand Their Maven App