AirBnB For Car Owners? GM Aims To Expand Their Maven App – Miami Lakes Automall Chevrolet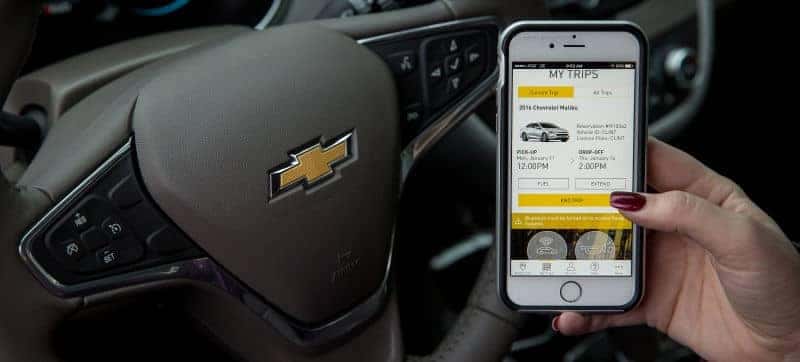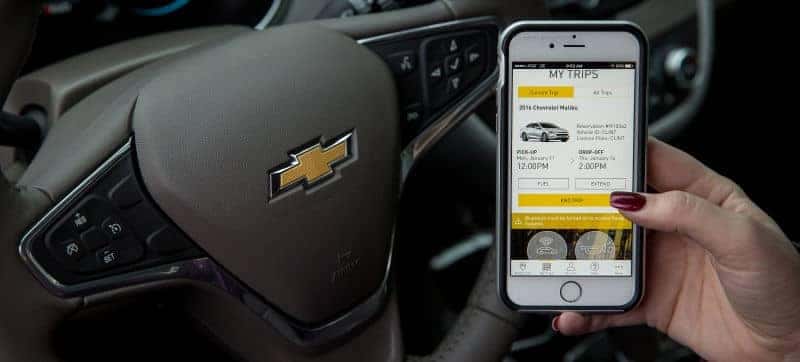 If you've ever thought about renting out your current vehicle while you're away on vacation or not going to be around to use your vehicle, you're not alone. GM vehicles are about to be in the car-owner, car-rental business at some point this summer as they GM expands their Maven app program to a large audience.
Who Is This Maven and What Does It Do?
Maven is a program that allows GM owners to rent out their vehicle. According to _ Bloomberg _ news reports, a top-notch campaign is being assembled to promote this program further. Already established as Maven, the company provides users the ability to have rent vehicles out to drivers at $8 an hour plus tax from other users. Drivers simply use the Maven app that's available on iOS and Android markets to enjoy the perks of renting out whichever car is around and allows two distinct features.
Two Choices For Maven Members
Maven Gig lets users rent out their vehicle for ride sharing and delivery driving or Maven Sharing can be selected to ride around for personal use. Simply, download the app, choose your car and drive away. The only catch is you'll have to return the vehicle to location you picked up the vehicle.
Four vehicle types exist from Eco, Compact Sedan and SUV. This groundbreaking mobility program is already changing the industry of what could be next to follow for widespread appeal for other companies to get involved. Originally starting in Ann Arbor, Michigan back at the start of 2016, this was a great idea to expand the use of vehicle usage and help owners make some money on the side while renting out vehicles they weren't using. Costs like fuel, parking, insurance and maintenance all go into account as well.
Who Can Use Maven?
Maven users must be 18 years or older, apply to be approved as an official Maven member, possess a valid U.S. state issued driver's license that isn't suspended, and meet additional eligibility requirements. With turn around times as short as two business days, owners and drivers can become a Maven member in no time. This program has been expanding outside of Michigan and will look to become a full fledged part of the modern world. It's no longer weird to stay at someone's condo or house, as it's no longer to rent out their vehicle. Welcome to the 21st century!
If you've wanted to experience driving a new vehicle and have wanted to Uber, but didn't want to drive around your city, you can now allow Maven to be your side money making this summer. Of course, if you don't want to rent out your vehicle for any reason we will still recommend one place to get your vehicle.
Where You Can Always Drive New
Miami Lakes Automall is your place the latest Chevy vehicles from the 2018 Chevy Silverado to the 2018 Chevy Camaro , there's no storage of new vehicles we hope you test drive with us. Our professional staff is ready to help you buy, lease, sell or trade-in your vehicle and receive an excellent deal on. If you're in need of vehicle repairs, our service team is helpful and knowledgeable about what steps we can take to improve your vehicle.
* From everything to the latest new vehicles to over 400 pre-owned cars that you might not believe are actually pre-owned, Miami Lakes Automall has everything you'd hope for in a dealership *
Previous Post Chevy Debuts New Commercial-Duty Silverado 4500HD, 5500HD, 6500HD Next Post 2018 Chevy Silverado 1500 Configurations, Engines and Trims