2017 Chevy Spark ACTIV Debut, Coming Soon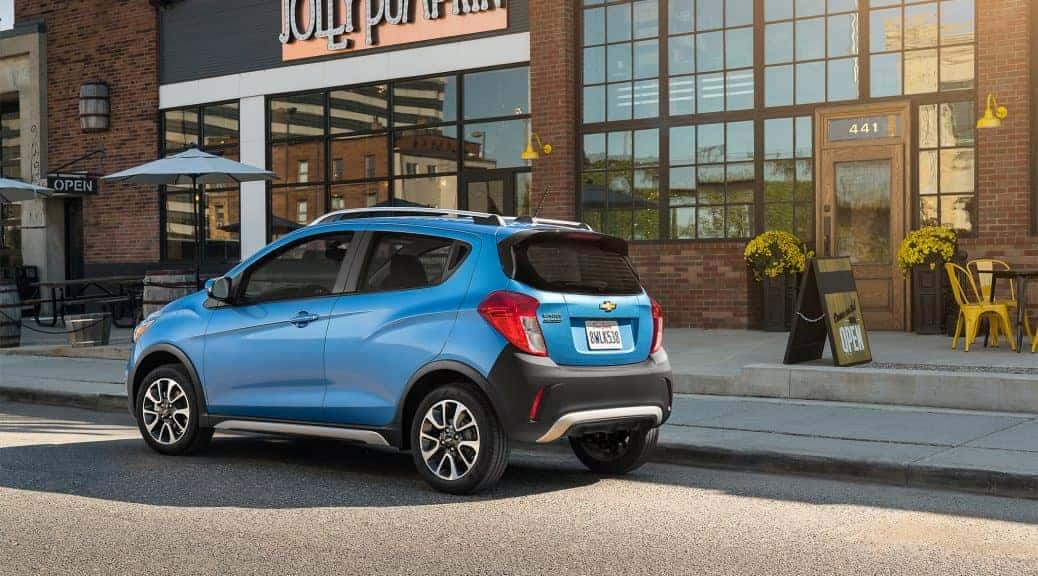 Chevrolet has already added a few new models and trims to the 2017 lineup and they just added another, the 2017 Chevy Spark ACTIV. The Spark ACTIV is a more robust, versatile and sportier version of Chevy's mini-car, the Chevy Spark.
The Spark ACTIV is new to the Chevy lineup, but is sure to be a huge seller because it is fuel efficient, tech savvy and affordable. The new Spark ACTIV has been on display at a few auto shows and it is expected to hit dealerships in the first quarter of 2017, which is right around the corner. Check out the details below, and feel free to let us know what you think on our Facebook!
New Exterior Style
To create something for busy professionals on a budget living in big cities, the Spark ACTIV has an urban chic aesthetic wrapped in a small package that easily navigates through tight city streets. Its two-door exterior style lies somewhere between a compact utility vehicle and a sporty-looking mini-car that has trail-inspired features.
Trail Capabilities
To enhance the Spark ACTIV's trail capabilities, the Spark ACTIV has a few exterior differences. Thanks to a revised suspension, the Spark ACTIV's ride height has been increased by .4 inches. The Spark ACTIV rides on 15-inch wheels and it is equipped with off-road skid plates, a redesigned roof rack and large fog lights.
Performance and Engine
The most notable part of the engine and performance for the Spark ACTIV is an insanely good fuel economy. The 98-horsepower 1.4-liter 4-cylinder averages about 29 mpg in the city and 37 mpg on the highway with the manual transmission and 30/37 mpg city/ highway with the CVT transmission. The car goes 0-60 mph in ten seconds, which isn't bad considering the engine size, and has a top speed of 110 mph, again, not too shabby!
Technology
Who doesn't love technology? The Chevy Spark ACTIV (like any Chevy) is loaded with more standard technology features than many other cars in the same class. Features like the 7-inch display with MyLink technology, a heated steering wheel, keyless entry, a 46 LTE hotspot, (with a free trial of 3 GB), and Keyless entry are just some of the standard Spark Activ features.
Price
The price is perhaps the best part of the Chevy Spark ACTIV for some people! Despite the great technology and fuel economy, the new Spark ACTIV is affordable. The MSRP for the Spark ACTIV starts at $16,945 for a manual transmission and just $18,045 for an automatic transmission.
* Keep a look out for the Chevy Spark ACTIV at Miami Lakes Chevy. Also check out the sister car the Chevy Spark, which is available here . *
Photo source: Motor Trend
Previous Post Make Your Thanksgiving Road Trip with Your Pet Easy + Safe Next Post Chevy Has 3 of America's Most Loved Vehicles