Ram Promaster and Promaster City Upfit Uses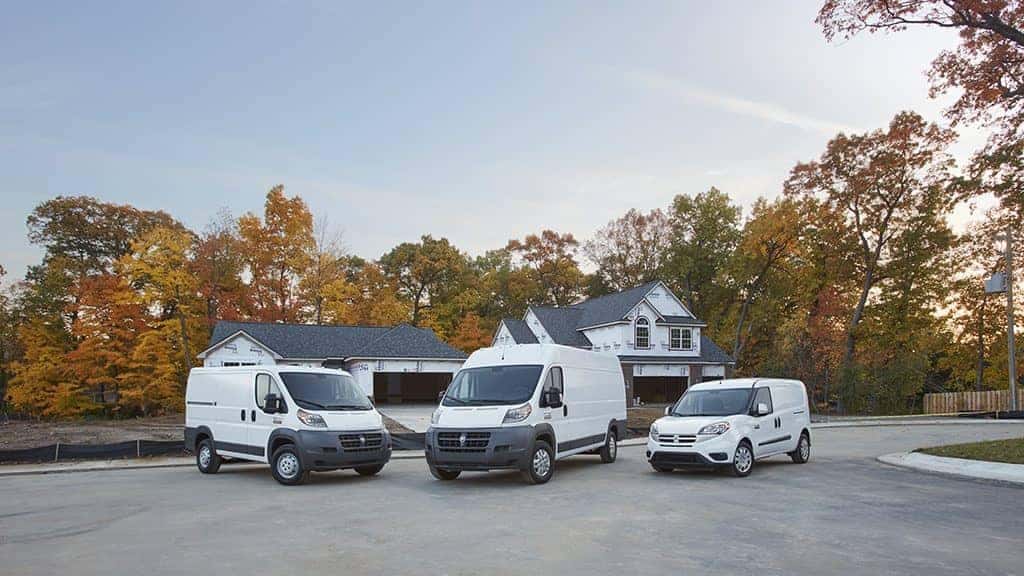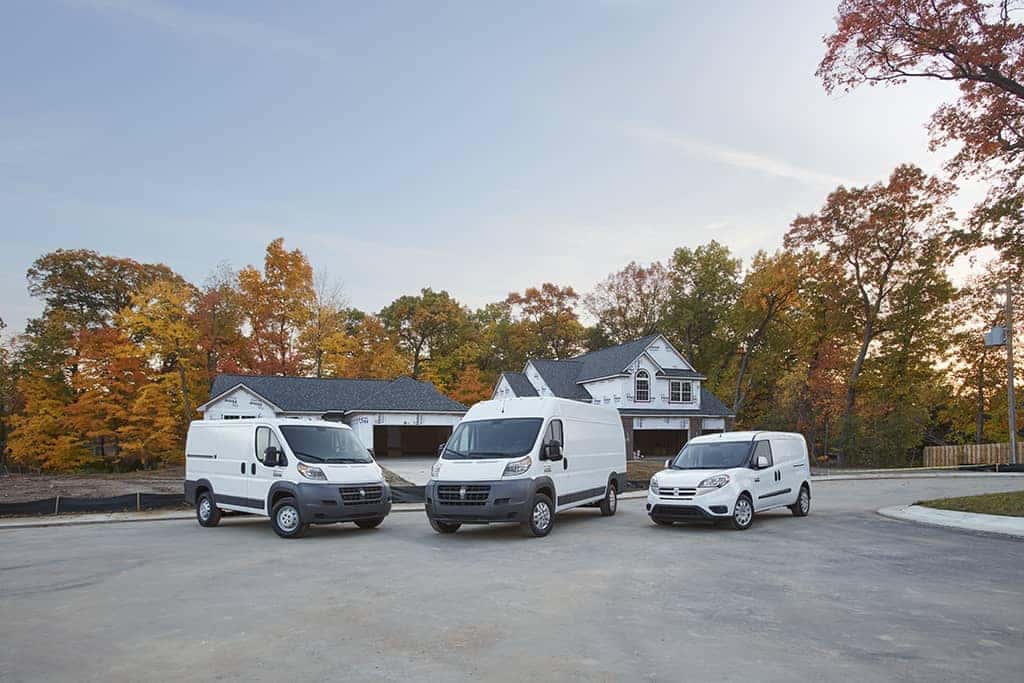 Ram's light duty and heavy duty pickup trucks are the backbone of the truck industry. Setting records and a trusted brand by many companies, Ram continues to do more for the business and the community. They designed a truck just for the farmers of America with the Ram Harvest Edition and continue to make stylish models for people who want to give their truck a little attitude, like the Ram Hydro Blue . Then there's Ram cargo vans like the Ram ProMaster and ProMaster City. They come with many designs to make nearly anything possible.
Upfits
The many interior designs for the Ram ProMaster and ProMaster City are known as "upfits." We discuss them a little it in detail in our Ram ProMaster Cargo Van and Upfits article, but today we're going to look at the many ways they can be used. We'll be discussing the following:
The Trades Interior Upfit that transforms a cargo van's empty cargo area into an organized mobile workshop and warehouse with storage.
The Delivery Interior Upfit that is ideal for businesses that transport delicate yet large things like cakes, flowers, and appliances.
The Mobile Office Interior Upfit makes it convenient for professionals to take their business a step further and transform a van into a mobile office and workstation.
And the Livery Interior Upfit, built for transporting employees and other passengers in a safe, comfortable, and secure fashion.
Storage
Designed for storing cargo and equipment with shelving, tank storage, racks, and cabinets, the Trades Interior Upfit is perfect for storing items when relocating, in-between living spaces, and more. It's mainly used for moving carpentry, plumbing, and construction equipment between destinations.
Another storage option that's also great for setting up a small delivery business would be the Delivery Interior Upfit . Designed with cabinets and shelves too, the delivery interior upfit works well with the large open doors the Ram ProMaster and ProMaster City offer on the side and rear. This will make it easy to organize and access each and every delivery en route.
White Collar
For those of you who work in a large office and have several company outings every year, instead of renting a bus every time, make a suggestion to the boss about investing in the Ram Promaster passenger van. With the Livery Interior Upfit , opt in for some fixed glass windows on the van and the business has its own private bus to transport its employees to the next big event. Not only will it save some money, but you'll also earn yourself some points with the big cheese.
Small business owners who like to be on-the-go would make great use of the Mobile Office Interior Upfit . As noticed, this is a mobile work station, complete with power sources, cabinets, a large wraparound desk, and a chair. Install a Wi-Fi hotspot for the internet, maybe an oscillator fan to save the van's battery life, and being mostly sound proof, one can work in peace wherever they are.
* These are just some of the things a Ram ProMaster or ProMaster City can be turned into. What will you do with yours? With the new Ram Upfit Configurator , you can find out, or visit us on-site and ask a professional. You can also take a look at the Ram cargo vans and wagons we have in stock. *
* Photo Source/Copyright: Chrysler Ad Planner *
Previous Post Ram Brightens its 1500 Lineup with New Hydro Blue Next Post Don't Miss the Big Finish Event: Ram 1500 Quad Cab Sign & Drive Lease Deals