Ram Commercial Upfits Now More Convenient for Customers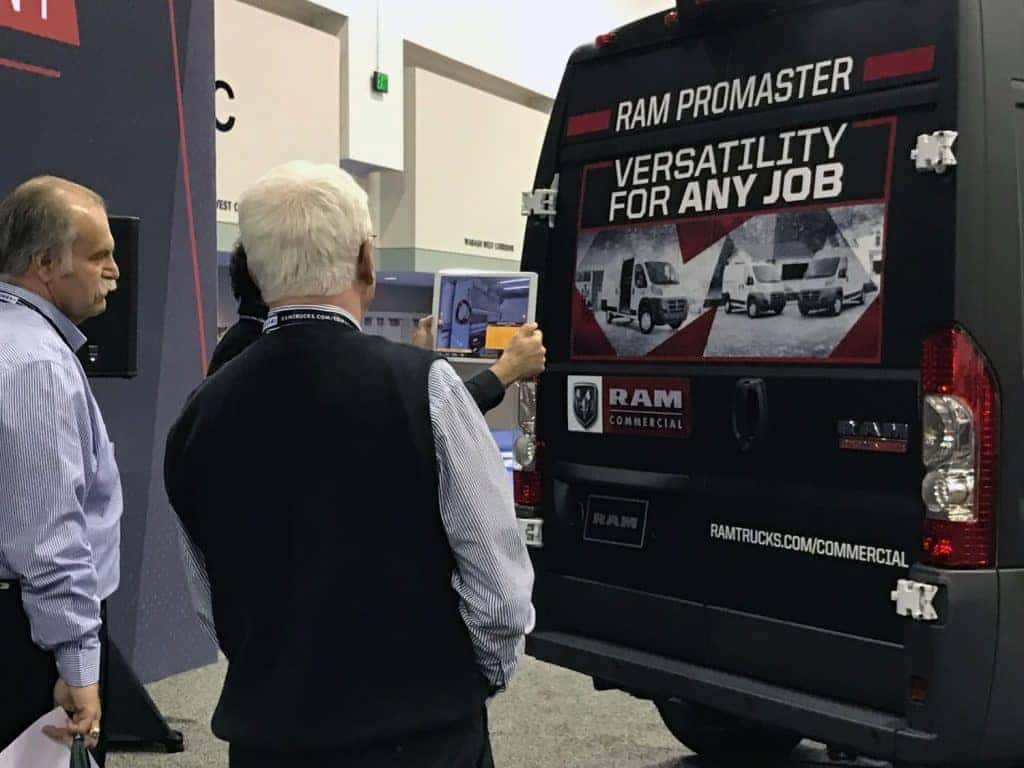 Ram upfits can be very beneficial for business owners and there are many available upfit options ranging from custom-made upfits to upfits offered by Ram. To help customers determine the best upfit for their business needs, Ram has introduced two things, an upfit configurator and a new qualification process to improve the shopping, buying and customization processes.
Upfit Configurator
The Ram Augmented Reality Upfit Configurator is an interactive program that provides customers with a 3-D look at one of Ram's commercial vehicles and various upfits. The program can create computer-generated visuals that buyers have the opportunity to virtually walk around the vehicle's exterior and view the vehicle's interior. The program was introduced to the ProMaster last year, but Ram recently expanded it it to include the Ram ProMaster City and the entire Ram Chassis Cab line (3500, 4500 and 5500).
Q Pro
Ram Commercial Q Pro is a newly implemented process that requires upfitters to go through Ram engineering. Ram engineering then inspects the upfit and makes recommendations to make the upfit as efficient and useful as possible. This process will make a huge difference for consumers because who better to know what upfit works best for a Ram vehicle than the engineers that produce it.
If before you move on to the upfit options you need a Ram Commercial vehicle you've come to the right place. You can check out our huge inventory of Ram commercial vehicles at Miami Lakes Ram here or you can visit us in Miami Lakes and we'll help you decide which vehicle and upfit is best for your company's needs.
Photo source: Fast Effect
Previous Post March is Madness in SoFlo – Don't Drink and Drive! Next Post Quick Guide to Towing Your Toys to the Water this Summer