How To Winch It with The Ram 2500 Power Wagon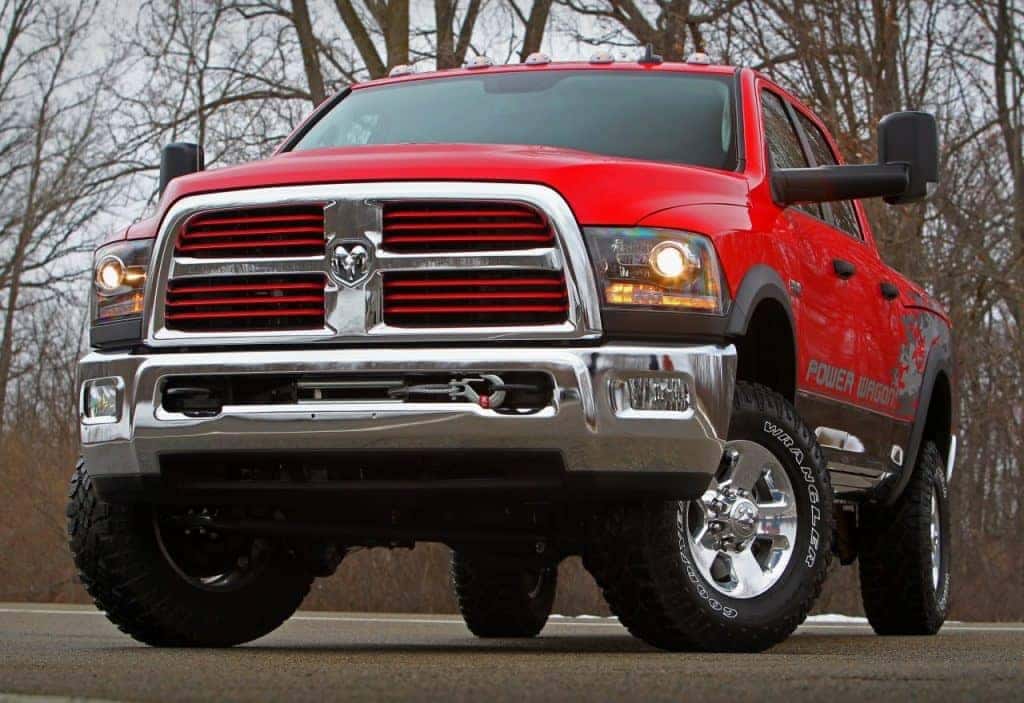 Of course, if you have a Ram 2500 Power Wagon, fun is your best friend. Having fun means getting adventurous for those that drive pickup trucks. That being said, sometimes fun results in getting stuck. For that very reason, pickup drivers love the Ram Power Wagon with the electric winch on the front.
The winch on this heavy-duty pickup is mounted behind the front bumper. It is a standard electric Warn winch and is able to pull up to 12,000 pounds. The best part about this winch is you can pull yourself out no matter where you are! Simply hook it up to a stable tree and you are good to go. It is also useful for pulling your buddies out of a sticky situation! Apart from getting stuck, if your truck unfortunately flips, it can be used to get the truck back up.
How to Hook It Up
Once the anchor point is set up, connect the controller to the plug found behind the front bumper.
Unwind the cable and hook the winch to the shackle which is the hook found at the end of the cable to keep things intact.
Slowly retract the cable with the controller. Do so until you can feel pressure on it.
Once everything is secure, keep reeling the cable in with the controller until the vehicle can be driven again.
Safety Tips
– Make sure the anchor point is solid and secured (a weak anchor point can lead to damage of the truck and possible injury according to Motor Trend)
– Be sure there is no slack in the rope before pulling the truck out, secure the shackle that comes with the recovery kit to the straps, and use the lower point of a larger tree or other object to hook the winch up to.
– What you can hook your winch to: a tree,a large stump, a large and heavy rock, or deeply buried logs. Do not attach the winch to any loose objects or small and unstable objects.
Interested in a Ram 2500 Power Wagon with this awesome standard winch? Check out our inventory at Miami Lakes Ram here .
Photo source: Car Pro
Previous Post Australia Loves Ram Trucks, Too. Meet Their New Ram 2500 Code Black Next Post South Florida, Get Ready for Hurricane Irma