What Journalists are Saying About the Revamped Ram HD Trucks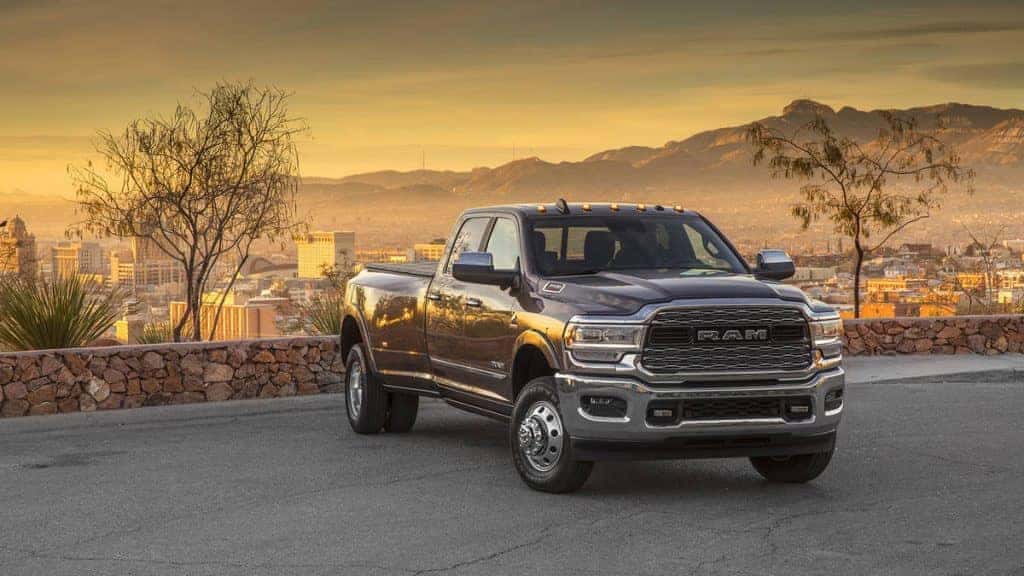 Heavy-duty pickups are recognized for being workhorses and they usually get tasks done while offering little in the way of comfort and luxury. In fact, there haven't been any major changes to the expectations of heavy-duty pickups on job sites over the years, but Ram is thinking ahead. The truckmaker is attuned to the ever-changing needs of consumers and has decided to forge capability, luxury and comfort to bring the pickup truck (both light-duty and heavy-duty) to the 21st century.
If the past few overhauls are anything to judge by, it's obvious that Ram is eager to modernize the workhorse pickup. Ram's revamped heavy-duty 2500 and 3500 trucks were first introduced in January at the 2019 Detroit Auto Show, but now in the Spring of 2019 is when journalists are finally getting behind the wheel for those notorious "first drives." Let's see what we can learn from their first impressions.
According to journalists that got to experience the all-new Ram heavy-duty lineup, it's the high-end features are all the rage. They "may as well be the most advanced work trucks ever offered to commercial customers," said one lucky reviewer. The mix of cutting-edge advanced safety features and its long list of desirable amenities combined with the truck's smooth ride and confident handling all seem to have left a mark on reviewers. Labeling the Ram brand's revamped heavy-duty pickup lineup state-of-the-art doesn't feel like a stretch we're presented with these facts.
Any other observations that might be important to truck buyers? The 2019 Ram heavy-duty models offer capability in spades. There are a total of two engines available, starting with the 6.4-liter HEMI V8 that generates 410 horsepower and up to 429 lb-ft of torque. Buyers in need of something with a little more power under the hood can choose the reworked 6.7-liter Cummins turbodiesel engine that's capable of delivering 370 horsepower and 750 lb-ft of torque. There's even a high-output variant of the very same Cummins turbodiesel engine, but being high-output means it's capable of generating 400 horsepower and a whopping 1,000 lb-ft of torque – a best-in-class figure.
Judging by these first impressions, it's the super-sized Mega Cab body style Ram HD pickup is the one to beat when it comes to comfort. Thanks to its expansive rear seat complete with reclining seatbacks and plenty of legroom, it's the Mega Cab that's highly recommended for those that are looking to haul a crew of grown adults. Fold-down back seats on the Mega Cab (and Crew Cab) offer plenty of inside cargo room that can be used to keep valuable tools and/or organized and protected while hidden from view.
It's clear that Ram places a lot of emphasis on handsome design and higher-quality materials when it comes to their newest cabin interiors and the brand does it without breaking the bank. Even the entry-level trucks offer generous standard features, with touches of genuine leather and open-pore wood trimmings scattered throughout the lineup that works to add a bit of sophistication to a cabin that's notoriously known to be rugged at best. Another perk of the all-new heavy-duty Ram lineup? Active noise cancellation technology (featuring an acoustic windshield glass) combined with sound-deadening materials work in tandem to reduce the noise harshness when riding in these pickups.
Let Miami Lakes Ram be your source for all your commercial truck needs. Follow Miami Lakes Ram on social media to be the first to know when the all-new heavy-duty pickups arrive.
Photo Source/Copyright: Ram
Previous Post Ram Relies on Innovation to Win the Pickup Truck Wars Next Post Ram Shows Off in Texas With the Latest Lone Star Models