Ram Relies on Innovation to Win the Pickup Truck Wars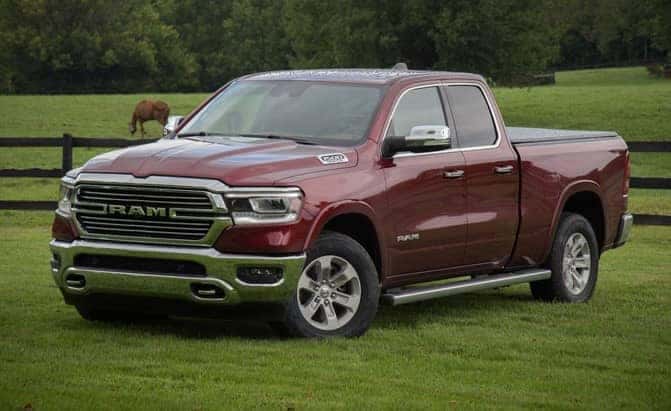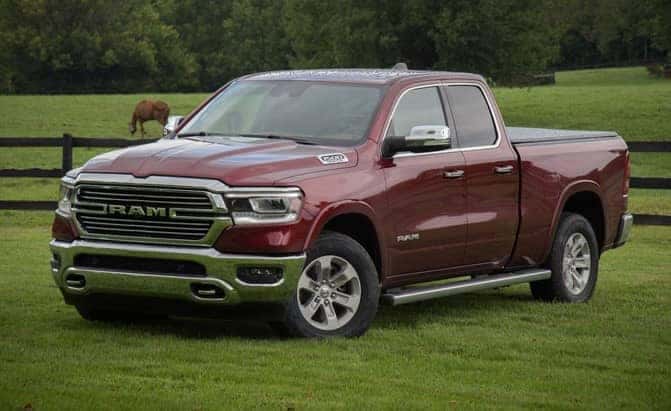 Innovation is a cornerstone of Ram Trucks. Whether it's a 12-inch multimedia display, bedside storage bins, or interiors that rival luxury cars, Ram continues to prove itself in the pickup market year after year. As the pickup-focused division that spun off from Dodge in 2009, Ram has been granted more freedom "to carve out our own space, define what we want to be good at and continue to grow," said Jim Morrison, head of Ram in North America. So how does Ram plan to stay competitive in the cutthroat business that is the pickup truck segment? By listening to its customers and continuously innovating.
Nowadays consumers expect a lot from their pickup trucks, which are just as likely to be used as family haulers as much as they're used as work trucks. "It's really interesting when I started in this business… luxury in a heavy-duty pickup truck was a seatbelt," recounted Morrison. Times have definitely changed – it's not uncommon to open up the door of any given pickup truck (especially the high-tier trims) and be greeted with a cabin that can rival any luxury sedan or SUV interior in the market.
The latest generation of Ram trucks, both light-duty and heavy-duty, offers leather-and-wood-trimmed cabins that are often considered to be the segment's best. Additional perks of owning a Ram pickup include the fuel-efficient eTorque mild-hybrid drivetrains and an available Cummins turbodiesel engine that offers a best-in-class 1,000 lb-ft of torque on the all-new heavy-duty models – all while keeping other truck manufacturers on their toes. Another area where pickups have taken to competing lately? Tailgates! Available on the all-new 2019 Ram 1500 is a multifunction tailgate like no other – it folds down like a traditional tailgate while being able to support a full 2,000 pounds, but it can also swing open like a pair of cabinet doors. The all-new tailgate is intended to make it easier to climb into the truck bed or load/unload cargo. Although tailgates are pretty conventional and had remained unchanged for nearly a century, automakers have completely reinvented them in the past few years, making it the latest source of pickup truck battles.
Another area where Ram is taking the lead is in infotainment technology. Ram pickups, both light-duty and heavy-duty, can be upgraded to have a massive 12-inch touchscreen display that's broad enough to display two different things at once – like navigation and climate controls all at once for example. "Not very long ago, people would have thought we were insane putting anything more than a five-inch radio in a pickup truck," stated Morrison. Ram is also making waves on the safety front by offering drivers the latest advanced driver-assistance features even in the commercial vehicle segment. Forward collision warning with automatic braking, adaptive cruise control, among other features – the majority of which function while towing a trailer – are offered as standards in heavy-duty models including the Chassis Cabs. "If your truck can brake for you, and your trailer can brake for you, that can save one heck of a wreck. And that's why we made sure that safety tech is available on our chassis cabs and our pickup trucks, all the way down to the Tradesman," Morrison said.
Ram has no plans to slow down despite all the clever features and segment firsts they've just achieved. Morrison said the innovation is slated to continue. Explore the all-new 2019 Ram 1500 inventory at Miami Lakes AutoMall and schedule your test drive today! If you're in the market for a heavy-duty pickup follow Miami Lakes Ram on social media to find out when the all-new 2019 Ram 2500/3500 models roll across our dealer lot. Sales debuts are programmed for the Spring of 2019.
Photo Source/Copyright: autoguide.com
Previous Post Counting Down to the Ram 2500 and 3500 Pickups Next Post What Journalists are Saying About the Revamped Ram HD Trucks