How to Use Some of the Convience Features of your Ram 1500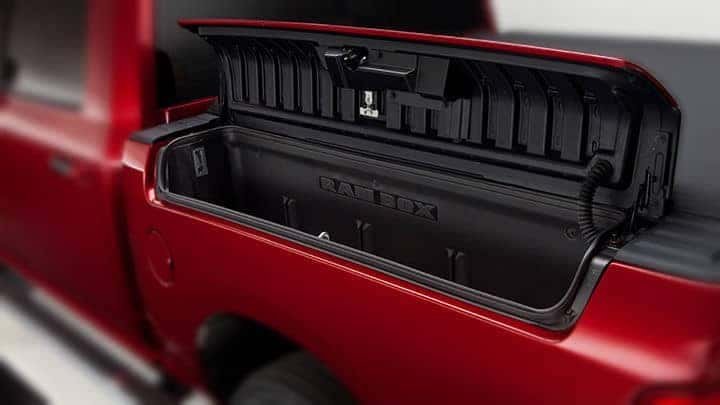 *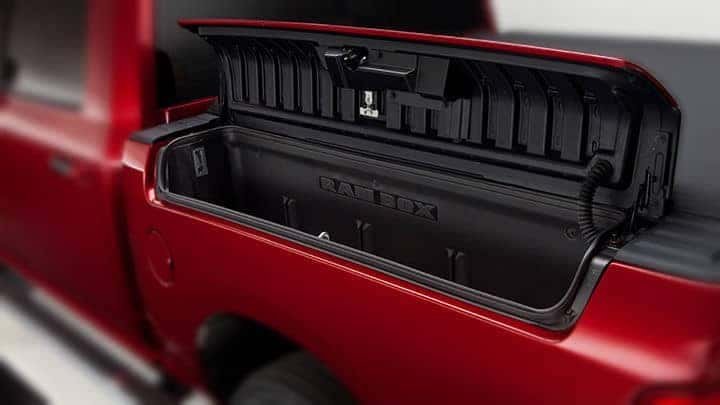 *
Having a Ram new truck is a great feeling, but if it has been awhile since you last had a new vehicle, there may be some new convenience features you don't know how to use. Where is the jack? How do I use the RamBox cargo management system? Well, don't let confusion stop you from utilizing all of the features on your new Ram 1500. Check out some of our helpful how to videos.
It is so simple!
Lift up the floor mats in the second row.
Open up the bin by lifting the latch! The space be used for storage and even as a cooler.
The bin can be removed for draining water or cleaning. Just open the side tabs and it easily comes out.
Hopefully you never need the jack kit to change a flat tire, but in the event of an emergency, it is always good to know where the jack kit is! Here are some highlights from the video:
Open the front passenger door.
Pull the front part of the access cover towards you to release the lock. The cover can be found under the floor mat.
The jack is located under the passenger seat. Unscrew the bolt until removed and slide the jack kit out.
You are ready to go!
A great feature of the Ram 1500 is the available RamBox cargo management system. You probably got or want to get this system to use it as a cooler, or additional storage, or just incase. If you want to get the most out of the box, watch this video on how to operate it, and check out some highlights below.
Use the vehicle's key to unlock the center.
Rotate the center handle.
Don't forget to lock back up once it is full!
There are also dividers provided to separate your cargo when needed.
Learn more by watching the video!
We hope these videos were helpful! Follow us on Facebook, Twitter, and YouTube for more! Feel free to reach out with any Ram related questions, we are happy to help. In addition, now that you can easily access and use these great Ram 1500 features, you are ready to check out our large inventory of Ram 1500 trucks here.
Photo source: Ramtrucks.com
Previous Post Ram Chassis Cab Options and Highlights Next Post About Section 179 Tax Deduction and Eligible Ram Vehicles