Ram's RamBox Cargo Management System Makes Truck Bed More Versatile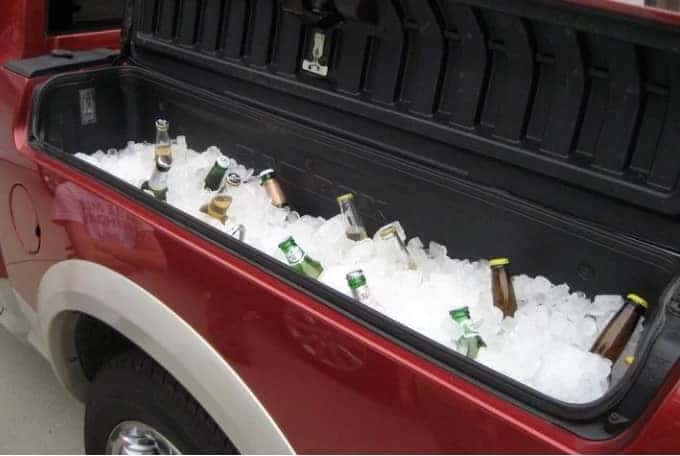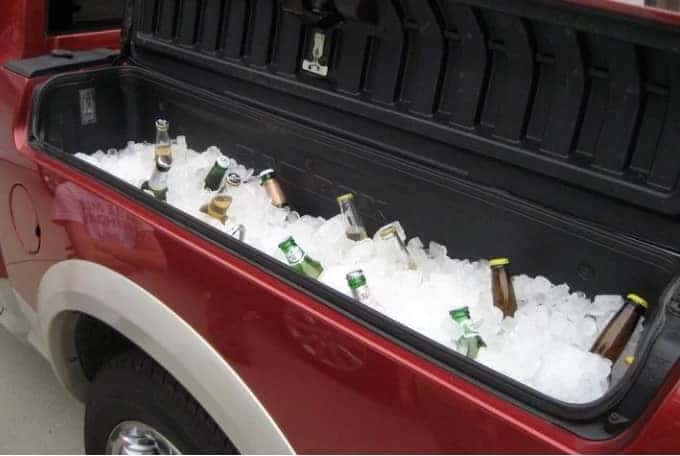 Ram trucks are available with the RamBox cargo management system. One component of the RamBox cargo management system are two built-in and lockable storage containers that integrated into the two walls of the truck bed. Of course, these storage compartments are great for lugging extra cargo, but there are other ways it can be used.
Cooler
Not only does the box hold cargo, but it has a drainage system. This means, melted ice can easily be drained without a hassle. Whether you are going to your kids soccer game and need to bring the gatorade, or are tailgating with your buddies at the Miami Dolphins game with beer, think of how much space you could save in the bed without a cooler.
Safe
What about using the system as a safe? Have valuables in your truck that you want to hide and lock up out of plain sight? The RamBox containers are very discrete and since they lock and aren't transparent, they are a great place to lock up and hide your valuables.
Cover
Carrying cargo in the truck bed when it starts to rain is the worst, especially if you don't have a bed cover. Not to mention, bed covers can get pricey. If you have a RamBox that doesn't have anything in it and things in the truck bed that you don't want to get rained on, you can just pull over and put that stuff in the RamBox in case of rain. Everyone is happy!
Are you interested in a new Ram truck with the RamBox cargo management system? Check out our long lineup of Ram trucks at Miami Lakes Ram here .
Photo source: Edmunds
Previous Post Head to Head: Ram 1500 and Nissan Titan Next Post Your Next Pickup Truck is a Ram, But Which Ram?