Your Next Pickup Truck is a Ram, But Which Ram?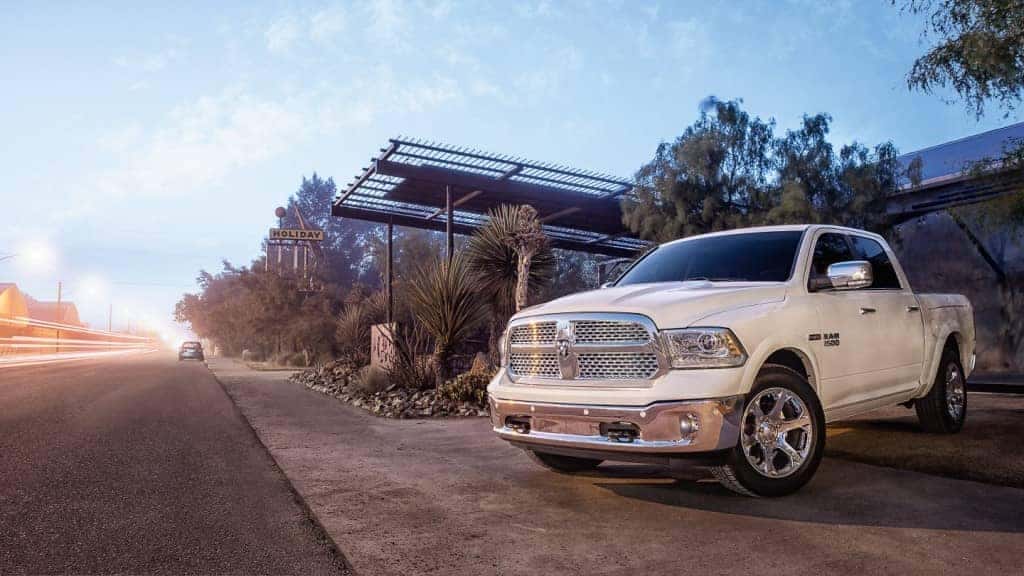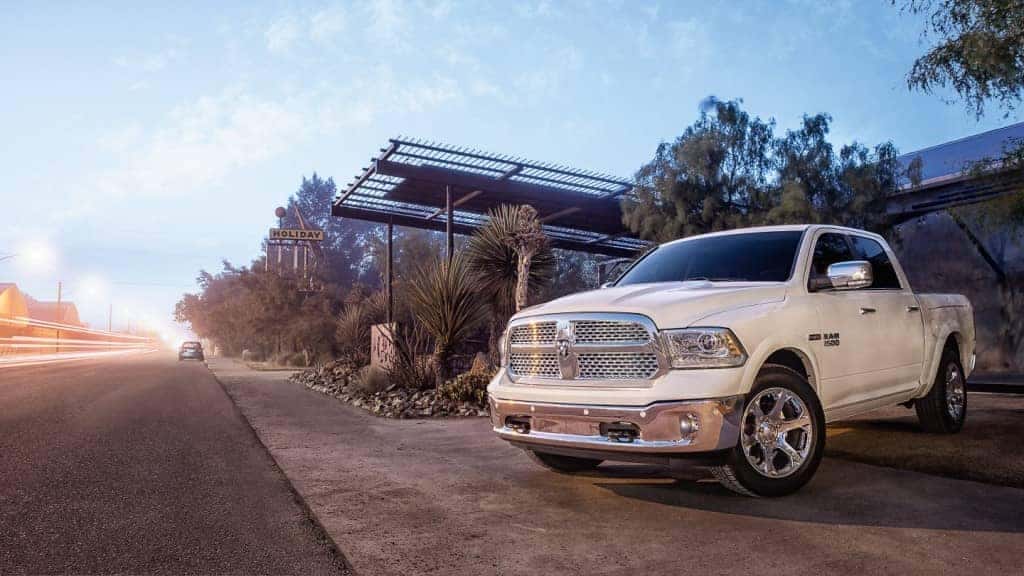 0
You know you want a Ram truck for your next pickup, but you don't know which to choose? We can help you with that. The Ram 1500, 2500 and 3500 are all similar when it comes to style. However, they are very different when it comes to towing capability, price and engine options. Learn all about it below!
Engines
The Ram 1500 has three engine options, as do the Ram 2500 and 3500. The 2500 and 3500 have the same three engine options and horsepower, while the Ram 1500 is a bit different. The Ram 1500 is available with the 3.6-liter Pentastar V6 engine or it is available with an upgraded 3.0-liter V6 diesel engine or a 5.7-liter HEMI V8 engine. The horsepower for the Ram 1500 ranges from 240 to 395 depending on engine choice.
The Ram 2500 and 3500 come standard with the strongest engine option for the 1500, the 5.7-liter HEMI V8. In addition, the pickups come with a 6.7-liter Cummins V6 diesel engine option and a 6.4-liter HEMI V8 engine which is standard on the Ram 2500 Power Wagon. Both pickups can produce between 350 and 410 horsepower depending on the chosen engine.
Capability
Capability is important to any pickup driver. When we say capability we mean towing capability because a lot of people who purchase pickups do so because they have some type of towing need. No matter which truck you get, they are all strong and capable when it comes to towing. Which truck is best for you really depends on what you need to tow!
Ram 1500
The towing capacity depends on the engine and axle ratio. The Ram 1500 with the base engine can tow anywhere from 4,000 to 7,100 pounds. When equipped with the diesel engine, the Ram 1500's towing power increases to 9,300 pounds and this is because diesel engines produce more torque, which is important to towing capability. Finally, the largest HEMI V8 engine can tow up to 10,690 pounds.
Ram 2500 and 3500
When the Ram 2500 and 3500 are equipped with the smallest 5.7-liter HEMI V8 engine, the truck can tow up to 13,890 pounds and 13,910 pounds respectively. When equipped with large Cummins diesel engine, the Ram 2500 has a maximum towing capacity up to 17,600 pounds and the Ram 3500 has a maximum towing capacity up to 31,000 pounds. Finally, when equipped with the 6.4-liter HEMI engine, the Ram 2500 can tow up to 16,320 pounds and the Ram 3500 can tow up to 16,520 pounds.
* Keep in mind towing capacity varies depending on trim, axle ratio and drivetrain. The towing capacities included above are the highest towing capacities for each truck and the truck is equipped with the largest axle ratio from the factory and a 4X2 drivetrain. *
Price
If price is high on your list of factors when searching for a truck, the Ram 1500 is probably for you. Prices for all trucks range depending on the trim.
Ram 1500 – Price ranges from $26,495 to $52,875.
Ram 2500 – Price ranges from $32,145 to $57,775.
Ram 3500 – Price ranges from $33,245 to $58,875.
* All pricing numbers are based off of MSRP provided by Ram Trucks. *
Do you know which is for you now? Awesome! Come down and see us at Miami Lakes Ram for a test drive, or check out our Ram inventory online here .
Photo source: Ram Trucks
Previous Post Ram's RamBox Cargo Management System Makes Truck Bed More Versatile Next Post Safety is a Ram Truck Priority