Ram Trucks in Music Videos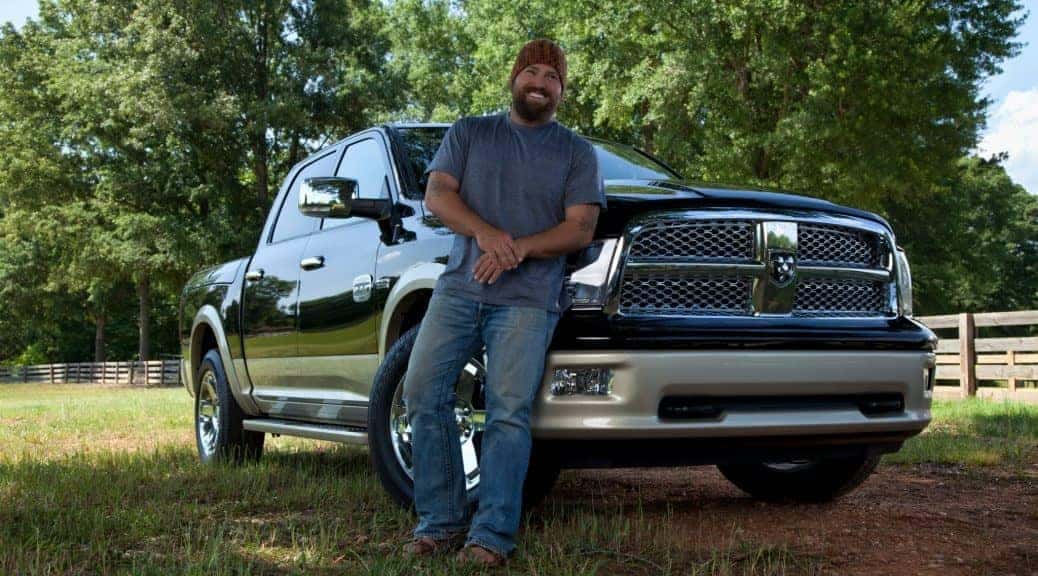 Most people probably associate trucks with country music and the country lifestyle and there is definitely a reason for that. Since Ram trucks have one of the best towing capacities available, they are the go-to truck for people that need to trailer livestock, horses or heavy farm equipment (think, cowboys).
Additionally, Ram has also worked hard to be one of the top truck names in that community. As a part of a new marketing strategy, Ram is an official sponsor of the Academy of Country Music Awards (ACMA). And Ram has several partnerships with country music artists like Easton Corbin, Miranda Lambert, Zac Brown, Craig Morgan and Chris Stapleton.
Have you ever noticed a country stars favorite truck brand from their music videos? These three country music stars show their love for Ram trucks in their music videos.
Easton Corbin
Easton Corbin's 2015 summer hit "Let's Ride" shows Corbin's love for Ram throughout the music video. This song is all about getting behind the wheel of a Ram and riding throughout the night. A Ram 1500 is shown throughout the entire music video and it is even mentioned in the chorus of the song. "Let the wheels of this RAM truck kick up a little dust while you're holding on tight."
Miranda Lambert
Miranda Lambert's hit "Little Red Wagon" is a fun music video that features a Ram truck towing a Airstream trailer. In the beginning of the video the Ram pulls up, and Miranda and her dog walk out of the Airstream. This isn't the first time she has shown her enthusiasm for the Ram brand either. Miranda demonstrated her love for Ram with the "Roots and Wings" video used for Ram's Behind the Scenes campaign.
Jason Aldean
A 2011 Jason Aldean hit "Dirt Road Anthem" also displays a Ram truck throughout the entire music video. The truck can be seen with Aldean in it, in the background while he sings, and with people hanging out in the back sitting in the truck's tailgate. This song belongs on everyone's off-road playlist. Thanks to Jason Aldean for giving a shout out to Ram in this video.
Photo source: ramtrucks.com
Previous Post Features and Add-Ons for a New Ram 1500 Next Post New Ram, New Warranty, Less Worries