Ram Trucks Files for "Dakota" Trademark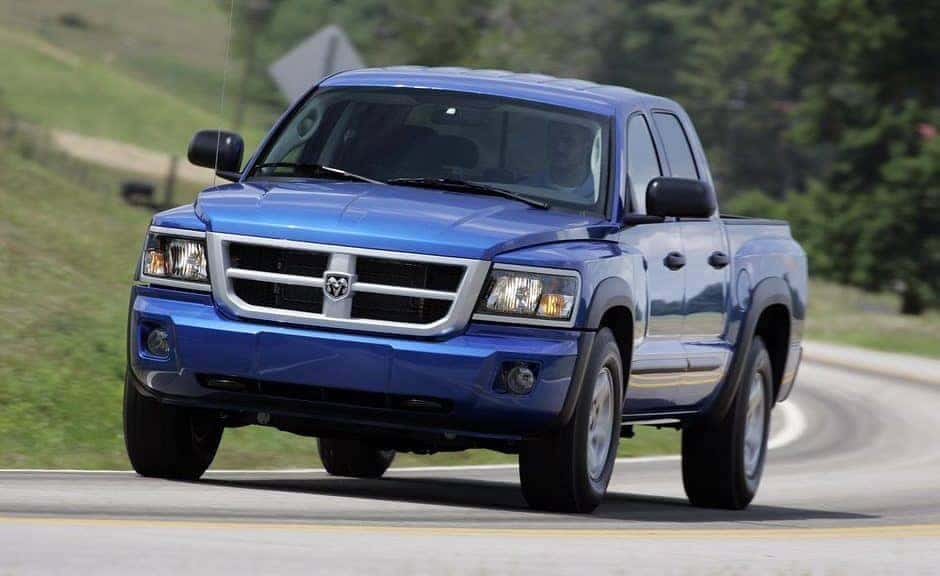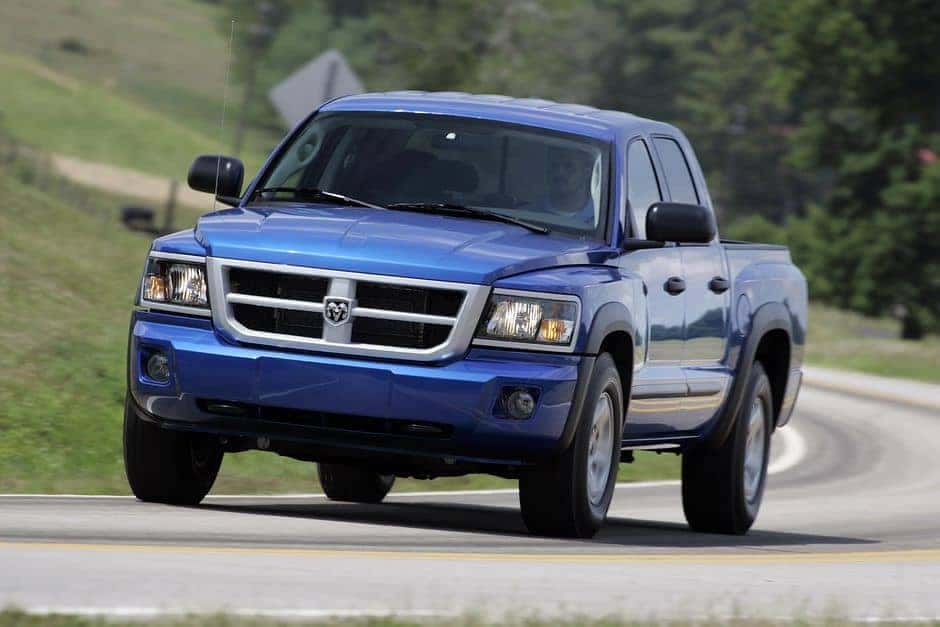 Detroit's Big Three automakers ditched the midsize pickup truck long ago in the early 2010s, largely letting foreign automakers such as Toyota and Nissan fill that segment. But all of that's changing now, as midsize trucks have seen an uptick in popularity these past few years. While Ford revived its Ranger model and Chevrolet brought back the Colorado, Ram has remained noticeably absent from the midsize pickup segment. All that's about to change though, as Ram featured a midsize pickup addition to its lineup in the brand's five-year plan back in 2018. We just discovered the latest bit of evidence that Ram's midsize pickup in question is likely to enter the segment soon.
Lately, all Fiat Chrysler Automobiles( (FCA) vehicles have resorted to old nomenclature when naming modern-day vehicles, so it's no surprise that Ram might be looking to revive an old name from a Dodge pickup — Dakota. This information isn't necessarily new, as the Dakota rumor has been fluttering about for some time by now, but what's new is that FCA recently applied for a trademark and mentioned the Dakota name. A midsize truck has to have a touch of something western, almost as if it's an unofficial requirement, and Dakota fits the criteria to a tee.
As for the paperwork FCA filed, the automaker intends to trademark "Dakota" for use on the automotive exterior trim and for use on vehicle parts. A trademark doesn't necessarily mean that the name will be used, plenty of other car makers trademark names that never make it as vehicle names. But, in this case, Dakota seems like a good bet that it's going to be the official truck name. Although FCA already has the Jeep Gladiator carving out a spot in the segment, there's ample room for Ram to make a mark of its own. While the Gladiator starts at $33,545 and can be optioned past the $60,000 mark with ease, the Dakota could definitely slot in at a much lower price. Those looking for an affordable truck, a work truck, or a more road-going style truck, can certainly opt for the possible Ram Dakota instead.
Because the attempt to trademark was specifically narrowed down to "parts for vehicles," some experts believe that there is no need to trademark the Dakota as a vehicle since that trademark is already in place and has been for decades. Although the Dakota moniker was originally registered in 1987, to be used on "Trucks, vans, and truck-like utility vehicles, it was renewed by FCA in 2009 as Dodge and Ram parted ways. Other instances where FCA has registered trademarks include one in 2016 registering the name Portal as a motor vehicle passenger car, then in 2017 as a concept car, and most recently as a land vehicle passenger car. The Portal is known to automotive insiders as a minivan-adjacent vehicle created "by millennials for millennials," and is thought to be a replacement for the outgoing Chrysler 300.
In the meantime, the rumor mill will continue churning, rumoring that the Ram Dakota might possibly ride on a reworked Jeep Gladiator platform and be built at the Toledo Assembly Complex, alongside other Jeep models. FCA did include a midsize pickup for Ram in its five-year plan, so that's a good omen that the pickup will come to fruition. FCA CEO Mike Manley last commented on the possible Ram midsize pickup, saying: "Being able to find a cost-effective platform in a region where we can build it with low cost and it still being applicable in the market is what they're struggling with at the moment. I want that problem solved, frankly, because it's a clear hole in our portfolio."
We're probably still a long way from a Ram Dakota, that doesn't mean that you can't enjoy what Ram Trucks has to offer buyers today. VisitMiami Lakes Automalland get behind the wheel of the revamped Ram 1500 — experience all the modern touches that set the standard for what a modern pickup should be. Follow Miami Lakes Ram on social media to stay up to date with the latest Ram news and offers.
Photo Source/Copyright: Dodge
Previous Post A Trip Down Memory Lane With Ram Trucks Next Post What We Know About the Ram Rebel TRX