A Trip Down Memory Lane With Ram Trucks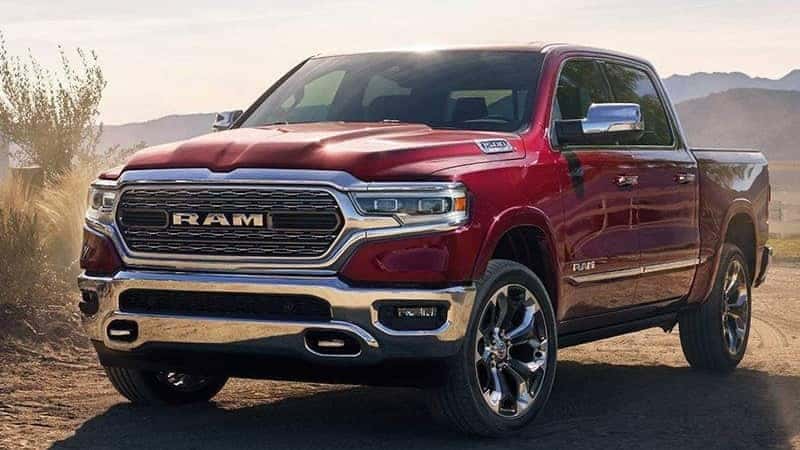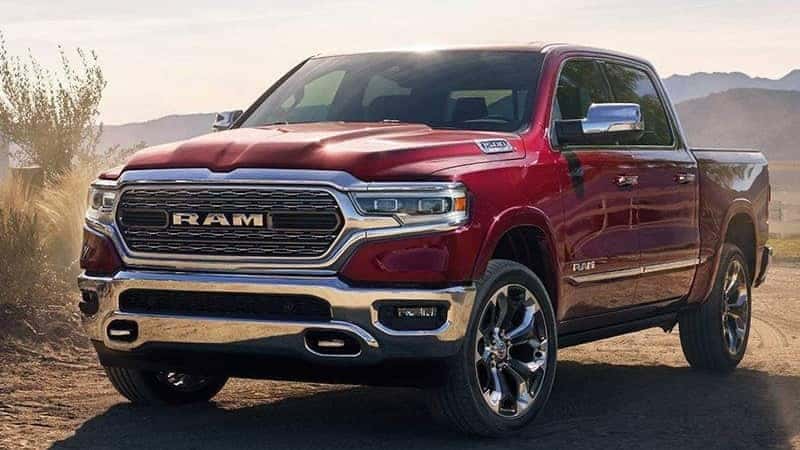 The Ram Truck brand has quite a storied past, with its humble beginnings as part of the Dodge D-Series pickup lineup. It wasn't until the beginning of the last decade when Ram spun off and became its own brand apart from Dodge. Given its meteoric rise in the past ten years, other automakers are closely studying Ram's process to see if any of their vehicles can be turned into their own brand, like the Chevy Corvette for example. The pickup segment is more popular than ever, and Ram's sales have been skyrocketing every year since its spin-off, with a worldwide 2019 total of 730,457 units. Here's how Ram and its lineup has changed and affected the market over its 35 years (and counting) of existence.
Back in the day, the names Dodge and Ram were inevitably joined together in conversation. Dodge offered a D/W series of pickups built from 1961 to 1993. Sure, the pickups were mildly successful, but Dodge didn't really devote any of its development efforts to trucks until Ford and GM took over the segment and gained a significant lead. By 1981, the first Dodge-Ram pickups were introduced to the market, with the half-ton pickup named the "150," the three-fourths-ton as the "250," and the one-ton pickup as the "350." As the Ford F-series took over in popularity, Dodge-Ram changed the nomenclature to what we know it as today — the Ram 1500, Ram 2500, and Ram 3500.
Dodge realized part of what made its Ram vehicles special was the variety of offerings, thus, the brand began varying its engine options to gain popularity. By 1988, Dodge had replaced the slant-6 engine on its Ram trucks with a 3.9-liter fuel-injected V6 engine and an optional 5.2-liter V8 with electronic fuel injection as well. Dodge also opted to drop the Ram 100 model by the 1990 model year, since the Dodge Dakota model eclipsed it. What would eventually become the modern-day Ram 1500 model built its foundation on this moment.
Updates and upgrades came and went as the Dodge Ram pickups progressed through the years — 1991 saw the introduction of a new grille, while engine upgrades included a 5.9-liter V8 engine with higher compression cylinders, and multi-port fuel injection. By the 1994 model year, the second-generation Dodge Ram found huge success as sales topped 480,000 in 1996 and peaked until 1999 only when GM and Ford introduced stiffer competition. By 2009, as Ram was still a part of Dodge, the brand introduced the fourth-generation model, but in 2010 Ram was well on its way to branching out on its own.
Once Ram became its own entity — as a marketing ploy to stop falling sales during the Great Recession, sales came back in full force and by 2014 Ram was back to selling 440,000 units per year. Ram reignited their old devotion to offering buyers lots of choice and now offered more engine options and trim levels than ever before. The lineup consisted of the following engines: a standard 3.6-liter Pentastar V6, a 3.7-liter PowerTech V6, a 3.0-liter EcoDiesel option, a 5.7- and 6.4-liter HEMI V8s, and the 6.7-liter Cummins turbo-diesel inline-six. "Dodge" badging was no longer included on Ram trucks by 2013, and by 2019 an all-new generation was introduced.
The latest-generation has over seven trims and various configurations, ranging from cabin size to special edition trimmings, including luxurious wood and leather accents throughout the cabin. What does the future hold for Ram? A smaller pickup, possibly borrowing the old Dakota nomenclature, appears to be in the works if the current rumors are to be believed. Automotive experts are also convinced that the next logical step would be for the truck maker to explore possibilities of an electric powertrain, and they've already got a plug-in hybrid prototype from 2010 that they can go off of.
Visit us atMiami Lakes Automalland explore the best that Ram has to offer. Check out the latest Ram inventory and schedule your test drive today! Follow Miami Lakes Ram on social media for the latest Ram news, offers, and events!
Photo Source/Copyright: Ram
Previous Post Is a Compact Ram Pickup in the Works? Next Post Ram Trucks Files for "Dakota" Trademark