Ram Trucks and FCA Donate to Texas Rangers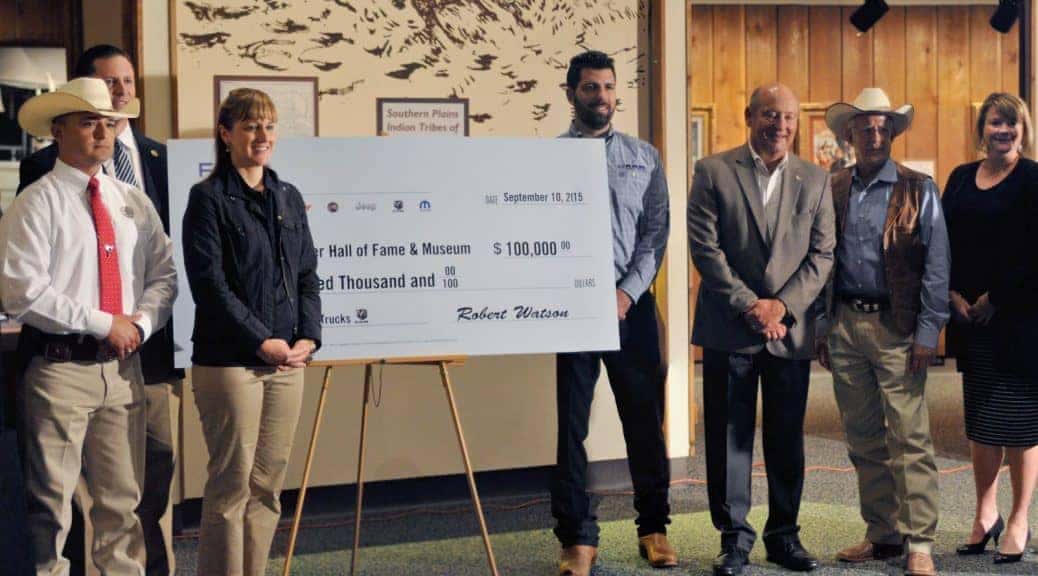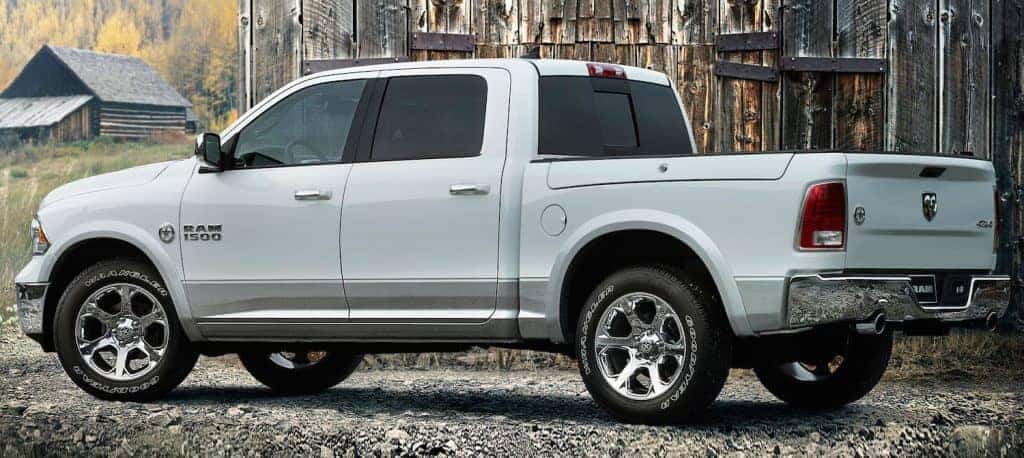 In another show of solidarity towards the state of Texas, the FCA and Ram Trucks have donated $100K to the Texas Rangers Hall of Fame and museum.
As the second donation in the same sum, Ram Trucks and the FCA continue to show their appreciation for Texas' support Ram pickups. The Texas Rangers Hall of Fame is confident their donations will aid in sharing and growing the knowledge and celebration of not only Texas, but also America's rich heritage with the Texas Rangers. Dodge Ram Dealers are proud to contribute.
* Boots, Horns, and Pickups *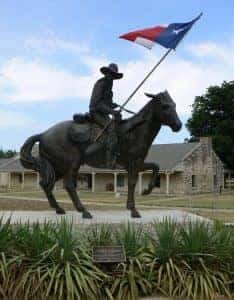 Texas has a strong history based in ranching, cattle farming, and agriculture. Since Dodge's humble beginnings, their trucks have been permanent fixtures in the landscapes, forever engraining them in Texas' rich culture. The longstanding relationship between Ram Trucks, FCA, and Texas is one that is steeped in tradition and solidarity. The same way cowboy boots and cattle horns are inherently Texas, so are Ram pickups.
Ram Supports Texas Rangers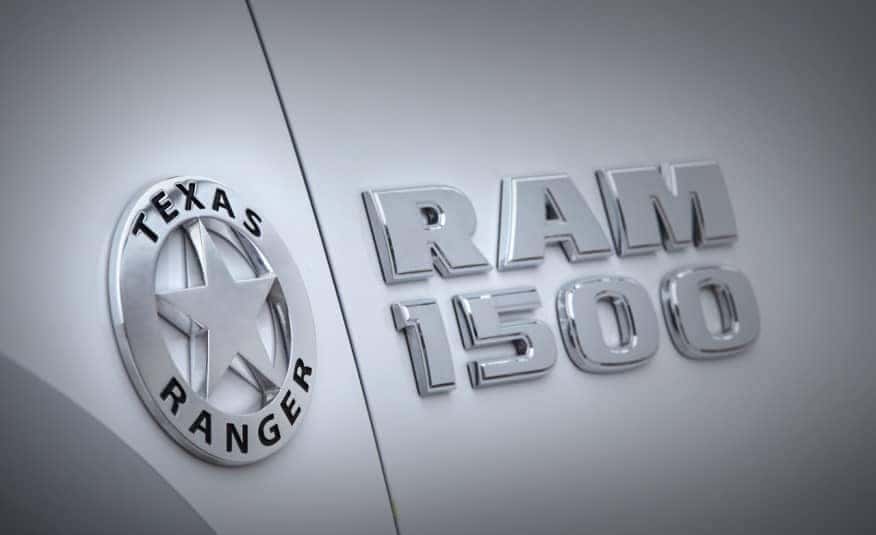 With roots dating back to 1823, the Texas Rangers are the oldest state law enforcement agency in America. Formed by bands of men who came together to fight marauders on hostile frontiers, they weren't formally recognized as an institution until 1835. Like law enforcement today, the Rangers were entrusted with keeping law and order in the new frontiers.
"Texas Rangers epitomize all the of the great qualities of the Lone Star State ," explains Becky Blanchard, director of Ram Truck Brand, FCA US LLC. " Ram has deep ties to Texas. Reinforcing Ram's commitment to the Texas Ranger Division and the Texas Ranger Hall of Fame and Museum is a significant way to be engaged with the people and communities in which we do business."
While the museum doesn't typically get donations of this size, they are more than willing to accept any help and contributions. The money will go to help the museum move forward with its planned expansion and renovations that are slated to be complete by the bicentennial of the Texas Rangers in 2023, eight years away.
While that may seem like more than enough time to complete the project, the money donated is just part of the solution. This partnership with Ram Truck Brand and FCA is a huge showing of support, but the Texas Ranger museum's executive director, Byron A. Johnson, is hoping this will inspire more sponsors, future donations, and continued interest.
"We are tremendously grateful to RAM and the FCA Foundation for supporting the bicentennial of the Texas Rangers," announced Johnson. "They have made it possible to better share an American Heritage — the Texas Rangers — with present and future generations… And their support makes possible improvements to our museum that will permit those with disabilities to have better access to the museum."
Because the museum is also the official historical center of the Rangers, some of the money donated will also go towards scholarships for the Texas Ranger Association Foundation. Other portions of the money will go towards updating the museum so that is more easily accessible by the disabled.
RAM Texas Ranger 1500

Ram recently created a concept truck just for the occasion. A special "Texas Ranger" Edition of the RAM 1500 debuted this year at the Dallas Auto Show. Paying tribute to the Rangers uniforms, the all white truck dons the silver star in wheel insignia of the Rangers leaving no question about its inspiration. Fit for J.J. McQuade, the interior is detailed with intricate leather stitching and showcases more star-in-wheel insignia. As a dedication to the Lone Star State, this Texas Ranger brings out the Chuck Norris in us all.
Please don't confuse the Texas Ranger concept with the Lone Star Edition. While both are designed by Texans, made for Texans, the Ram Lone Star was introduced in 2002 to show appreciation to the state for supporting so much of their sales. Since then, the Lone Star has become the best-selling Ram in the state of Texas.
_ This relationship between Ram and Texas is more like a marriage; built on a solid foundation of support, trust and love. It's no wonder why these two have such dedication towards each other. _
Texas Hold 'Em
With over 20% of registered vehicles being pickups, Texas holds the largest amount of pickups in the country. RAM is also the fastest growing truck brand in Texas. Ram Brand needs Texans the same way Texans need Ram trucks. Their relationship is one built on symbiotic dedication to one another. It should in no way be surprising that Ram buyers and drivers are as dedicated to their Texan neighbors as they are to their trucks. It's from this concept that Ram Nation was born.
Ram Nation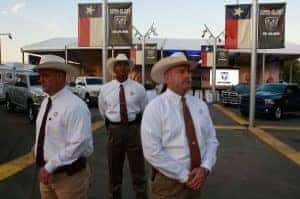 Ram Nation is a grassroots volunteer-based group effort of Ram truck owners and dealers who join forces to aid when disaster strikes. Seeing the positivity that comes instinctively from truck owners' natural willingness to help out when needed, Ram saw an opportunity for dealers and owners alike to band together to aid in disaster relief and community service.
A Friend In Need….
This idea for Ram Nation was sparked after the devastating tornado that struck Joplin, Missouri in 2012. Ram trucks owners immediately showed up in their trucks to lend their assistance. After witnessing the pride and eagerness of Ram owners to help, Ram came up with the means of organizing and mobilizing to see how they could make a larger effect on a broader scale. Joining forces with First Response Team of American (FRTOA) has been integral in organizing the effort and getting Ram truck owners to come together.
Answering the call to arms again this spring of 2015 when central Texas was flood-stricken, the FRTOA, along with Ram Nation and dealer volunteers, joined forces to aid in recovery and relief. Ram Trucks and FCA Foundations donated $100,000 to FRTOA to help the Texas communities of Wimberley and San Marcos. Ram Trucks and FCA Foundations promise to provide financial aid in future disasters, as well.
Since their first partnering in 2012, Ram has provided Ram 2500, 3500, and 5500 trucks to First Response and they have donated over $300,000 to this organization to help in ongoing relief efforts. Using their most powerful trucks to haul supplies, deliver equipment, clear debris, and distribute food and water helps people in these communities after disasters strike.
Sense of Community
Backing their incredibly strong customer base and loyal Ram truck drivers is Bob Hegbloom, President and CEO of Ram Truck brand, who offers that "Ram truck owners have a strong sense of community and have the knowhow, skill set and willingness to give back."
This makes Ram owners a hugely valuable resource in times of need. Truck owners know the rewarding feeling of satisfaction that comes from hard labor. Being a force that can help out when needed contributes to that sense of accomplishment.
Ram Trucks: Best-In-Class Delivery
When you drive a brand as good as Ram, it's not too hard to see why everyone wants your help. With the Ram 3500 winning 3 best-in-class awards, Ram clearly provides the best when hauling, towing and moving debris. Though all trucks involved in disaster relief offer much needed and appreciated help, Ram delivers with a reputation that is solid.
Ram 3500 has won best-in-class towing capability at 30,000 lbs, best-in-class payload deliverin 7,390 lbs and best-in-class torque at 900 lb/ft when equipped with Cummins diesel engines.
The Ram 1500 has won best-in-class fuel economy with the exclusive EcoDiesel offering 29 mpgs.
Previous Post Three Fun Facts About the Dodge Ram Next Post Which Ram Truck Should You Opt For?