Which Ram Truck Should You Opt For?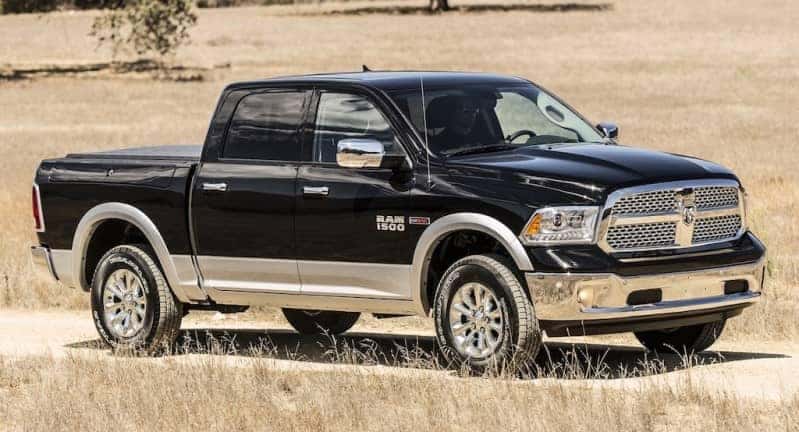 So you've been doing research on a new truck for some time, and you've decided that you're going to target a Ram. Now comes the toughest decision: which Ram truck is the right one for you?
_Each of the six Ram trucks offers a unique combination of power, luxury, and cargo space. Before you decide to go hunting for vehicles at a Ram truck dealer , check out our guide regarding three of the more popular Ram trucks. This information could be invaluable when it comes time to make a decision… _
Ram 1500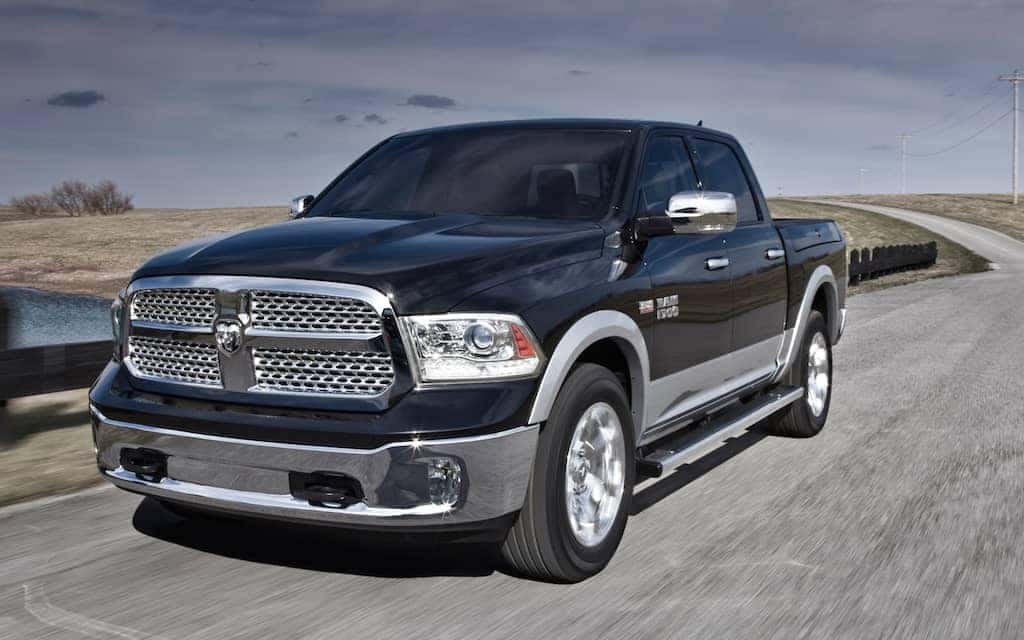 If you're seeking a full-size pickup that offers a combination of impressive powertrains, smooth drivability, and a luxurious cabin, there's really no other choice than the Ram 1500.
The 3.0-liter, 24-valve V6 engine is capable of producing 240 horsepower and 420 ft-lbs of torque. To put the engine over the top, it features some impressive fuel economy, with an estimated 21 city/29 highway mile per gallon. A potential buyer will have to consider the engine's use of diesel fuel, but making such accommodations seem worth it for the 2015 1500.
That's not it for the impressive features. The 1500 includes the TorqueFlite eight-speed transmission, 20-inch chrome clad aluminum wheels, optional dual exhaust, more than 5.5 feet of bed length, and 125.3 cubic feet of interior room. Inside the truck you'll find a leather-wrapped steering wheel (with audio controls) and a 5.0-inch UConnect system. To put the cherry on top, Ram offers a five-year, 100,000-mile powertrain limited warranty.
For a 2015 model, buyers will have to dish out $25,660. Considering all the features and capabilities, there's really no other option among full-size pickup trucks.
Ram 2500
Of course, if you're seeking a heavy-duty truck with impressive power specs, you may want to opt for the 2500. The 5.7-liter V8 engine produces an incredible 383 horsepower and 400 ft-lbs of torque, and despite the power, the 2500 offers a surprisingly quiet ride. Top it off with class-leading diesel towing specs (17,970 pounds), and you're looking at one of the most powerful cars on the market.
The interior has also been commended for its quality. Buyers can opt for premium cloth folding backseats, a 8.4-inch UConnect Touchscreen (which includes a navigation system), and a much-needed 115-volt auxiliary power outlet. The truck is also available in four different trims (Tradesman, SLT, Big Horn and Laramie) and buyers can choose from 12 different truck colors.
The Tradesman, the least-expensive of the trims, sells for around $31,000, making it a reasonable purchase for those seeking a heavy-duty pickup.
Ram 3500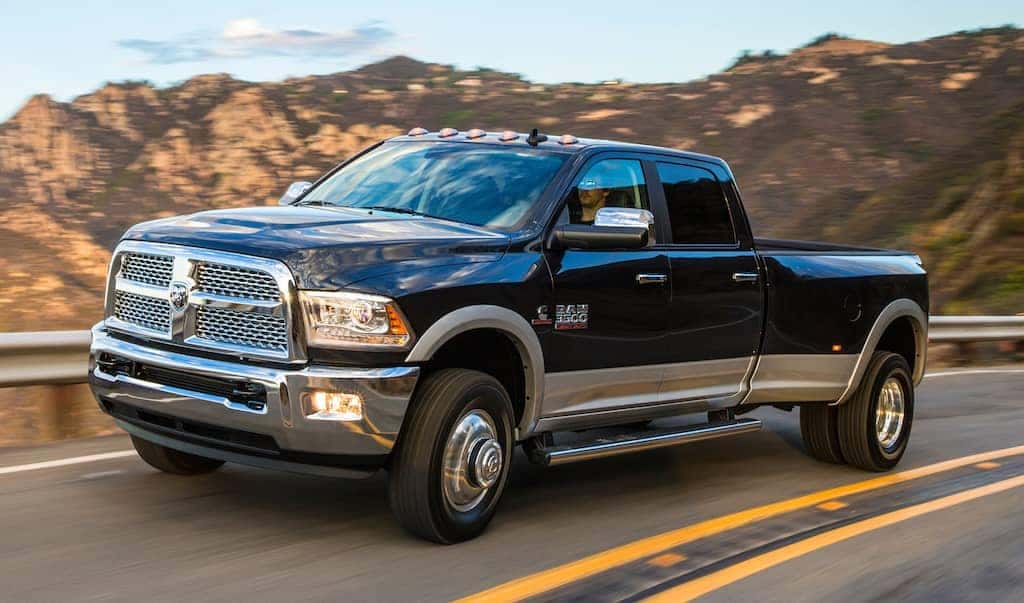 Similar to the other pickups on this list, the 3500 offers an excellent combination of power and luxury. The truck comes standard with a 5.7-liter 26-valve V8 engine, capable of producing 383 horsepower and 400 ft-lbs of torque. If buyers opt for the 6.7-liter Cummins Turbo Diesel engine, their Ram Heavy Duty truck will be able to tow nearly 30,000 pounds! Regardless, you can expect a durable truck that's ready for any condition.
Move to the interior, and you'll find an 8.4-inch LCD touchscreen display, in-floor storage room (as if the RamBox Cargo management System didn't already offer enough room and security), and an innovative seven-inch multiview display that shows details like tire pressure.
Considering the towing and torque specs, $31,740 starting MSRP seems like an absolute steal for such a truck.
So what are you waiting for? If you're in the market for a truck, head down to Miami Lakes Automall and check out their selection of Ram trucks today!
Previous Post Ram Trucks and FCA Donate to Texas Rangers Next Post Ram: Texas Ranger 1500