Ram Topples Chevrolet Sales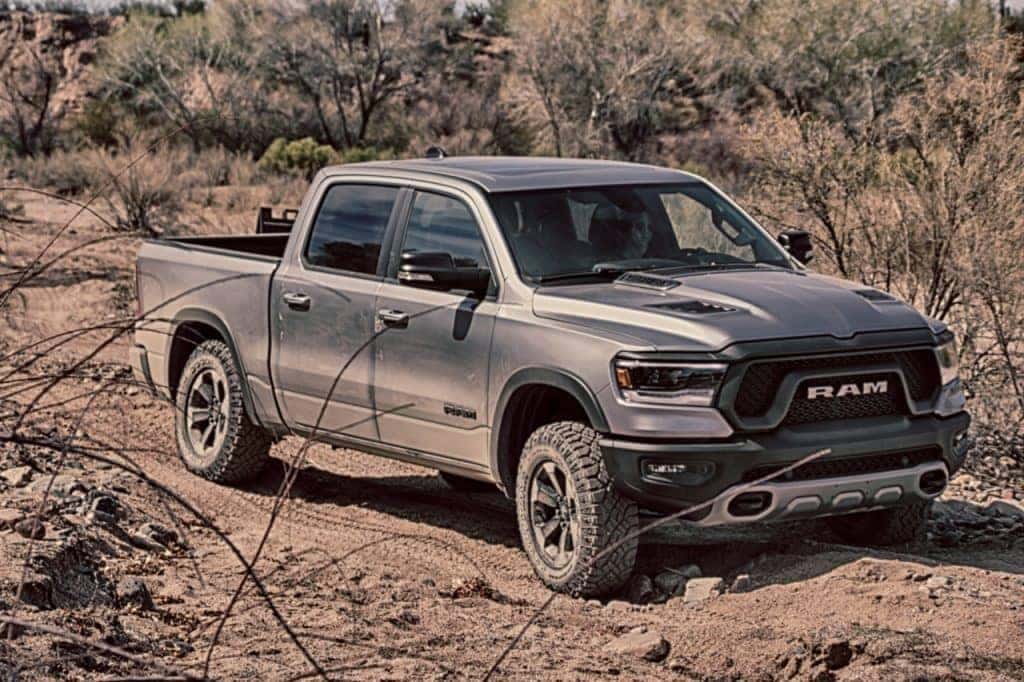 The three traditional American truck makers – Ram, Chevy, and Ford – have been in competition with one another for over a quarter century now. Automotive innovations come and go as the big three attempt to outdo one another and reign supreme. Ram, the truck brand from automaker Fiat Chrysler Automobiles (FCA) has been coming in third place as the third-best seller of full-size pickup trucks in the U.S, behind second-place Chevrolet and industry leader Ford. Until now that is because change has finally come to the pickup segment and Ram is officially in second place. Anchored by its redesigned lineup, Ram can finally celebrate that sales officially surpassed the Chevrolet Silverado during the first quarter of this year (2019), effectively bumping Chevrolet to third place for the first time.
Ram sold 120,026 pickups During the first three months of 2019, a 15.4 percent gain when compared to the same time period a year earlier. Meanwhile, sales of the Silverado dropped 15.9 percent during the same period when compared to the year prior – totaling 114,037 units. Chevrolet now occupies the third place spot thanks to Ram's latest innovations, while Ford remains king at the top. Ford sold 216,611 F-Series pickups during the first quarter, managing to sell a few hundred more trucks when compared to the same time last year and cementing its status as king of pickups. Full-size pickup sales experienced a 2 percent decline overall when compared to the first quarter of 2018, with a sales total of 523,967 pickup trucks.
Ram and Chevrolet both have recently introduced newly redesigned half-ton trucks to the pickup market during the first quarter of the year. Additionally, each truck maker is expected to roll out new heavy-duty pickups to dealers this year. Meanwhile, Ford is slated to unveil an all-new F-150 model sometime next year, giving both Chevy and Ram a little time to blossom. While we can't predict the future and see if Ram will maintain its lead for the entire year, it is no small feat that the brand finally topped Chevrolet after getting closer and closer over the past decade. The latest redesigns have proved successful as Ram seems to be the only truck maker dedicated to going above and beyond with its more than generous features. Ram sales grew a whopping 7 percent last year, while Silverado sales remained stagnant.
During a recent interview, Paul Waatti, the manager of product analysis at the AutoPacific consulting firm, stated "It's also clear that Ram understands what today's truck buyers are looking for and is gaining momentum by offering the most compelling packaging, tech, and content. Ram offers a mix of luxury and rugged lifestyle that has resonated with an increasingly growing audience of sophisticated pickup truck buyers that want comfort and capability, without compromising on either."
Automotive industry analysts attribute Ram's rising stats not only to their recent redesigns but also due to the Silverado's dwindling popularity and the fact that GM produced lower inventory during the first quarter. The slow ramp-up of the new Silverado benefitted Ram so far, but the fact that Ram is aggressively pricing its trucks with incentives and discounts coupled with the fact that the company has good products to sell has definitely helped as well.
According to experts, Ram is projected to continue widening the sales gap over the Silverado. Explore the all-new 2019 Ram 100 inventory at Miami Lakes AutoMall as the Motor Trend Truck of the Year that's revolutionizing what it means to drive a pickup. Follow Miami Lakes Ram on social media to be the first to know when the all-new Ram Heavy-Duty pickups arrive.
Photo Source/Copyright: Forbes
Previous Post Ram Shows Off in Texas With the Latest Lone Star Models Next Post The 2019 Ram 1500 Classic is the Gift That Keeps on Giving