Ram Partners With Chris Stapleton for Ram "Traveller" Truck – Miami Lakes Automall Ram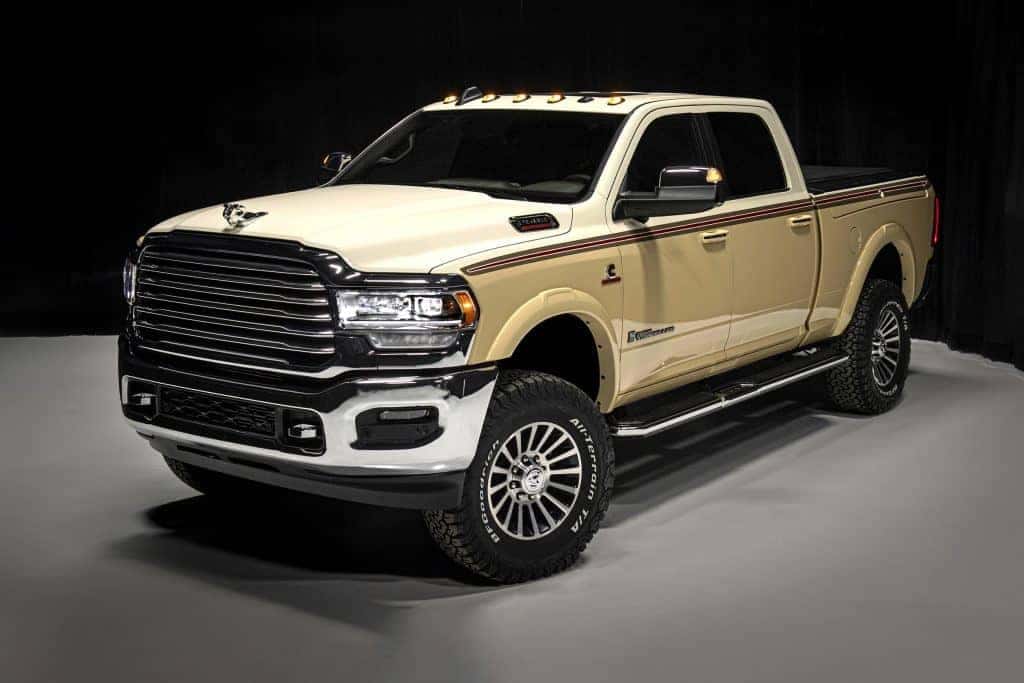 Ram will be collaborating with American singer-songwriter Chris Stapleton to create a special pickup truck called the Ram Traveller. Built atop the Ram 2500 HD , the Traveller will honor the year-long cooperation between Stapleton and Ram. The truck will also honor Stapleton's musical contributions to American cultural history. The Ram 2500 HD is a heavy-duty pickup truck that offers impressive capability and versatility. The Traveller will take the Ram 2500's sturdy design and add unique styling cues that best represent Stapleton and his music. The truck will be revealed at the Nashville museum as part of Stapleton's exhibit, 'Since 1978 at the Country Music Hall of Fame and Museum.' We'll take a closer look at the Traveller and see what consumers can expect.
Ram and Chris Stapleton Reveal Traveller Pickup Truck
Ram recently collaborated with sing-songwriter Chris Stapleton for a unique pickup truck called the Ram Traveller. Riding on the Ram 2500 HD frame, the pickup will honor and celebrate Stapleton's musical career as well as his contributions to American culture. Chris Stapleton has been a partner with Ram for several years now. The two worked together in 2016 for a Ram Nation concert as well as an instrument donation at Stapleton's former high school in Kentucky. Now the two are coming together again to design the unique Traveller Ram pickup truck. About the collaboration, Ram CEO Mike Koval Jr. said,
"Our relationship with Chris Stapleton is special because he is not just a partner, we consider him to be a friend. He represents our shared values of hard work, determination, and perseverance," said Mike Koval Jr. "Our journey with Chris throughout his career is something we are extremely proud of and to see this Ram Truck collaboration come to fruition is an endeavor we will cherish for a long time."
For its exterior design, the Traveller pickup truck will feature styling similar to the 1979 Ram Palomino truck, one of Stapleton's favorites. Colors include Linen Cream, Radar Red, Bison Brown, and Cashmere. Striped graphics are also featured as well as retro 18-inch wheels. Traveller badging and a 3D Ram hood ornament top it off. Inside the special Traveller Ram 2500 truck, unique textures and materials represent Stapleton's musical career. Interior designs include a custom monochromatic Bison Brown interior palette with plaid flannel materials for the headrests. Walnut Burl wood is also layered throughout the cabin and the seats are tailored and cloth-wrapped. Additional designs include speaker grilles that resemble guitar amps and a customized Chris Stapleton signature etched into the wood of the instrument panel.
Come Test Drive a Brand-New Ram at Miami Lakes Automall!
Are you excited about getting a new Ram ? So are we! At * Miami Lakes Automall *, we're more than excited to help our customers find what they're looking for. Check out our new vehicle inventory or browse our quality pre-owned vehicles . We offer suggestions like auto financing to help make paying for a vehicle easier.
If you're in need of service, schedule an online service appointment with our expert technicians. Allow our professional techs to get started on all repairs or maintenance work. Stop by today and see what we can do for you right now.
Photo Credit: Ram
Previous Post 5 Special Features About the 2022 Ram 1500 Built to Serve Firefighter Edition Next Post Ram 1500 EV Concept Will Officially Debut at 2023 CES