Ram Launches its Second Annual 'Ram Ag' Season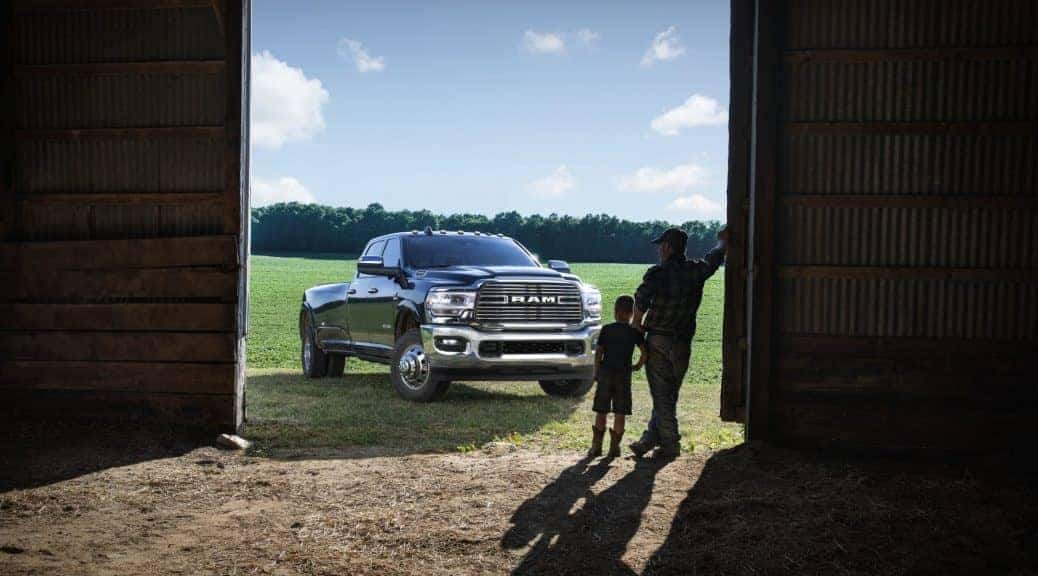 The Ram Trucks tagline is "Built to Serve," a direct remark that references the brand's ongoing dedication to serve and support farms and farm families across the nation. 2019 marks the second annual "Ram Ag Season" and with it comes a new television spot. Titled "Done Right," the ad celebrates the selfless labor that our nation's farmers continuously perform to bring food to the tables of all Americans.
"Done Right" features three real-life family-owned-and-operated farms and ranches located in Michigan as it takes viewers on a tour of what daily life consists of for farmers and their families. Ram Trucks are there to support these families and help them get the job right. Although they may not be working under a direct supervisor each morning as the sun rises, Ram is always there for them, from trips to the markets to hauling machinery to draining the topsoil and so much more.
Marissa Hunter, Head of Marketing, Fiat Chrysler Automobiles (FCA) – North America, had the following to say: "To the farming community, what they do every day is more than just a job, it is a way of life that requires hard work, perseverance and determination. The Ram Truck brand knows and respects this. We work hard to provide the right trucks and proper support to these very people who have dedicated their lives to agriculture, and we are proud to celebrate these shared values in our dedicated Ag Season marketing campaign."
"Done Right" is slated to air via TV broadcast as a 30-second spot, while a 60-second variant scheduled for a later date. Both versions can be viewed on Ram's official Youtube channel and feature the following three farms: Na Lar Farms from Hanover, Michigan, Howe Farms from Horton, Michigan, and Trante Farm from Chelsea, Michigan. Each farming family will also have their own unique individual 60-second vignette in the coming weeks via Ram's social media channels.
The brand continues to grow its support and commitment of farming communities with a schedule of Ram-sponsored events and opportunities that focus on lending efforts for the nation's farmers. Upcoming events include the Farm Progress Show in Decatur, Illinois, Husker Harvest Days in Grand Island, Nebraska, the Farm Science Review in London, Ohio, and the Sunbelt Ag Expo in Moultrie, Georgia. Ram is also slated to have a strong presence at the upcoming annual Future Farmers of America (FFA) convention as it's been an active FFA supported for over 60 years.
Farm-owning customers can enjoy unique incentives that the brand offers, including discounts on purchases, often worth thousands of dollars, applicable to farm and ranch equipment and other management tools. Additionally, beginning now through Labor Day 2019, all farm owners are eligible for an incremental $500 rebate on all Ram Trucks.
Check out the revamped Ram lineup — including the all-new 2019 Ram 1500 and Ram Heavy Duty models — at Miami Lakes AutoMall. Follow Miami Lakes Ram on social media for the latest brand news and to be the first to know about any other possible incentives.
Photo Source/Copyright: PR Newswire
Previous Post First Look: 2020 Ram 1500 EcoDiesel Next Post 2020 Ram 1500 EcoDiesel Pricing Announced