2020 Ram 1500 EcoDiesel Pricing Announced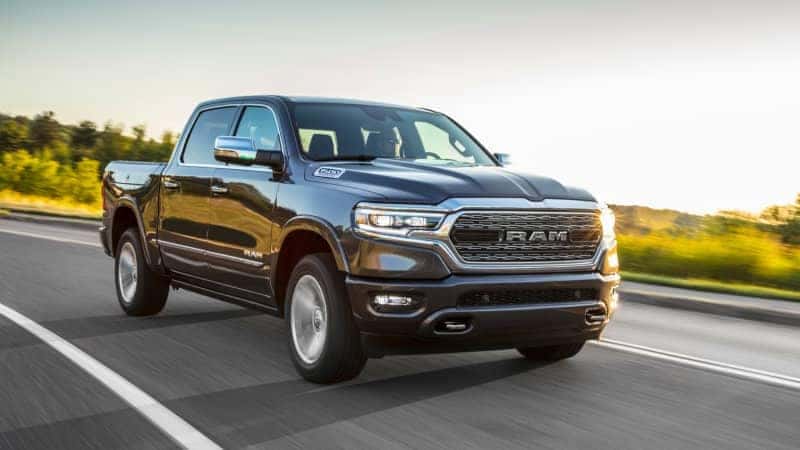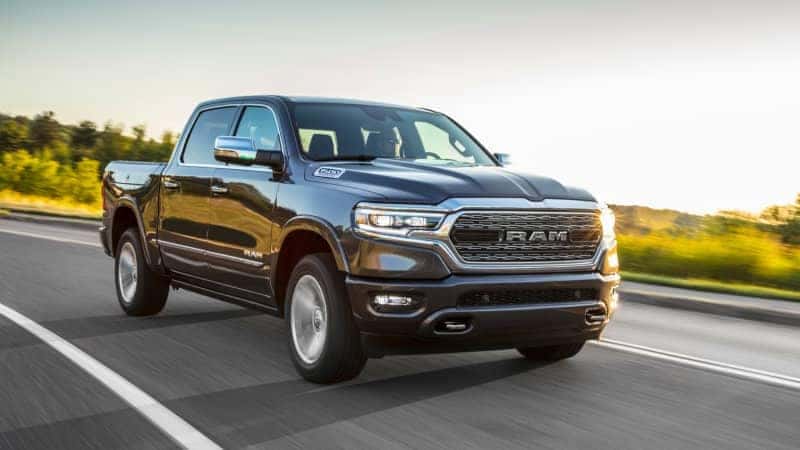 Ram Trucks finally announced the pricing for their 2020 Ram 1500 EcoDiesel pickup truck that goes on sale this year. The 2020 Ram 1500 EcoDiesel has a starting MSRP of $38,585 — including the destination fee. Buyers will be able to buy a two-wheel drive Tradesman Quad Cab Ram truck model for that starting MSRP, while higher-tier trim levels cost a bit more.
As a premium option, the 3-liter EcoDiesel costs $4,995 more than the pickup's standard gasoline engine. Ram Trucks recently redesigned its half-ton pickup but opted to delay the release of the EcoDiesel as it focused on ironing out a few issues. Ram executives stated that they'll also continue to sell the old-generation Ram 1500 through this year and possibly into next year, with the prior EcoDiesel option also available.
Towing
The 2020 Ram 1500 EcoDiesel is the brand's third-generation half-ton diesel-powered truck. Intentionally designed for towing and hauling, this EcoDiesel-powered Ram produces up to 480 lb-ft of torque, the most in its segment. Additionally, the EcoDiesel-powered Ram 1500 also offers the highest half-ton diesel towing capacity at 12,560 pounds, while the engine itself produces 260 horsepower — an 8 percent increase when compared to the previous generation. Reid Bigland, head of Ram Trucks, recently stated: "Overall, the Ram 1500 EcoDiesel has outstanding pick-up truck capability."
Other Improvements
The latest-generation EcoDiesel also features:
A more efficient water-cooled turbocharger with an improved response.
A new dual, high-pressure and low-pressure exhaust gas recirculation system is the first for the diesel class in North America. The technology is intended to lower emissions of smog-forming nitrogen oxides and improve fuel economy, according to the automaker.
The redesigned intake ports improve fuel economy and overall energy performance.
Last, but not least, the 2020 Ram EcoDiesel also features redesigned aluminum-alloy pistons that use thinner piston rings and overall coating to reduce friction and improve fuel economy.
Ram continues its ongoing success in 2019 thanks to its sales and overall revamping of its lineup, including revamped heavy-duty pickups and MotorTrend's Truck of the Year — the all-new 2019 Ram 1500. After spending many years lagging behind Chevrolet in terms of sales, Ram now proudly claims the number two spot after dethroning its bitter rival due to its innovative designs.
Experience all that Ram has to offer here at Miami Lakes AutoMall. Whether you're looking for a workhorse like the 2019 Ram Heavy Duty models, or something more suited to cruising like the revamped 2019 Ram 1500 , Miami Lakes Ram has got you covered. Follow Miami Lakes Ram on social media to be the first to know when the EcoDiesel trucks rolls across the dealer lot.
Photo Source/Copyright: AutoBlog
Previous Post Ram Launches its Second Annual 'Ram Ag' Season Next Post Four Things to Love About the 2020 Ram 1500 Rebel