Ram Introduces New 2018 Harvest Edition Chassis Cab Trucks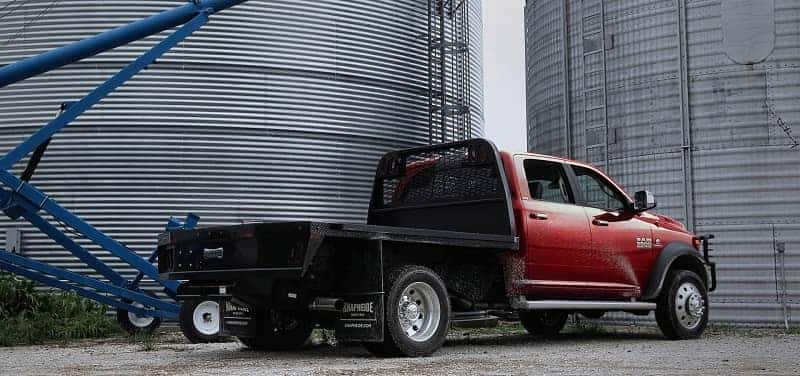 Photo Credit/Copyright: motor1.com
Ram is celebrating those hard-working farmers and it's just in time for harvest season. Aimed specifically at America's farm families, Ram launched the all-new 2018 Ram Harvest Edition Chassis Cab Truck. South Florida Dealers take pride in providing farming communities reliable and durable pickup trucks while supporting the future of farming and the evolution of future leaders in agriculture.
"Addressing a direct request from farmers, Ram is the only manufacturer to offer Chassis Cab commercial trucks in colors that match two of the most popular lines of farm equipment in the nation," said Jim Morrison, Head of Ram Brand – FCA North America. "The Ram Harvest Edition Chassis Cab delivers high capability and gives farming families a way to show their agricultural brand loyalty."
The 2018 Ram Harvest Edition Chassis Cab was debuted at the Husker Harvest Days in Grand Island, Nebraska earlier this month. The Ram Harvest Edition will be visibly distinguished by two limited-availability colors, Case IH Red and New Holland Blue, while also offering Bright Black and Bright White. The Case IH Red and New Holland Blue mirror the red and blue colors of the Case IH and New Holland tractors plus numerous agricultural equipment that are produced by subdivisions of CNH Industrial. Furthermore, CNH Industrial also shares a common ancestry with Fiat Chrysler Automobiles N.V.
Offered in either single-rear-wheel (SRW) or dual-rear-wheel (DRW) flavors, the Harvest Edition will also be available cross the Ram 3500, 4500, and 5500 Chassis Cab lineup, and in all four-door Crew Cabs and two-door Regular Cab configurations. 4×4 variants of the 6.7-liter Cummins Turbo Diesel or the 6.4-liter HEMI V8 are also available powertrain options. The 2018 Ram Harvest Edition Chassis Cab trucks are equipped with several useful features like sizeable front tow hooks, a transfer case skid plate, side steps, fog lamps, and a rear back-up camera. The Harvest package includes body-color wheel flares and an upper fascia, plus chrome headlights, a grille, side-steps, door handles, and mirrors. Polished aluminum wheels also enhance the exterior style of the Harvest Edition and are available in 18-inches on the 3500 models and 19.5-inches on the 4500 and 5500 models.
In addition to the amazing features that the 2018 Ram Harvest Edition Chassis Cab truck offers their agriculture consumers, through the Ram Certified Agriculture Dealership (RCAD) program, Ram is extending their commitment to the farming community by equipping Ram Truck dealers to properly serve the local farmers and ranchers. Designed to educate dealership staff, RCAD requires them to complete a competency-based training course in order for Ram truck dealers to gain a better understanding of the exact needs of the farming and ranching communities. Furthermore, Certified Agricultural Dealerships assist farmers and ranchers in getting the right Ram light-duty, heavy-duty, and commercial trucks for their specific needs while helping them benefit from incentives and bonus offers.
Those dealers that are Certified Agriculturally allow for farm and ranch families to build a close relationship with the dealership staff who have a strong understanding of the farming business. Not only that, but it also indicates the dealership's commitment to several activities like cherry harvest season, cow-milking schedules, and calving season – all done by modifying certain parts of its operations in order to accommodate the demands of every product during specific seasons.
Ram's dedication to supporting the future of farming, while paving the way for the next generation of farmers, will continue to be the foundation of the brand's success. Expected to go on sale towards the end of 2018, the Ram Harvest Edition Chassis Cab is priced depending on the model. The Ram 3500 MSRP starts at $43,990, Ram 4400 starts at $48,140, and the Ram 5500 starts at $49,240 – excluding the destination fee. Stay updated with all things Ram by following us on social media . We look forward to hearing from ya'll!
Previous Post 2019 Ram 1500 eTorque Named The Most Efficient Full-Size Pickup Truck Next Post Ram Announces The 2018 Mojave Sand Package And Hints At A New Midsize Pickup Truck